Analogue aficionado Vertere continues to expand its phono-centric catalogue with the new mid-point Sabre Moving Magnet cartridge.
The Sabre MM cartridge fills-out the tier point between Vertere's entry-level Magneto Moving Magnet and the highly-acclaimed Mystic Moving Coil cartridges. The innovative engineering choices incorporated in Sabre's design have resulted in a cartridge the company claims has bypassed the potential Moving Magnet deficiencies of common concern to audio enthusiasts.
Company founder Touraj Moghaddam told SoundStage! Australia, "MM cartridges have in some ways suffered from the majority having a reputation of being a bit lightweight and scratchy sounding. Sabre is not such a cartridge as a demonstration will conclude. Sabre is detailed, dynamic and full-bodied and, most importantly, is highly musical and addictive."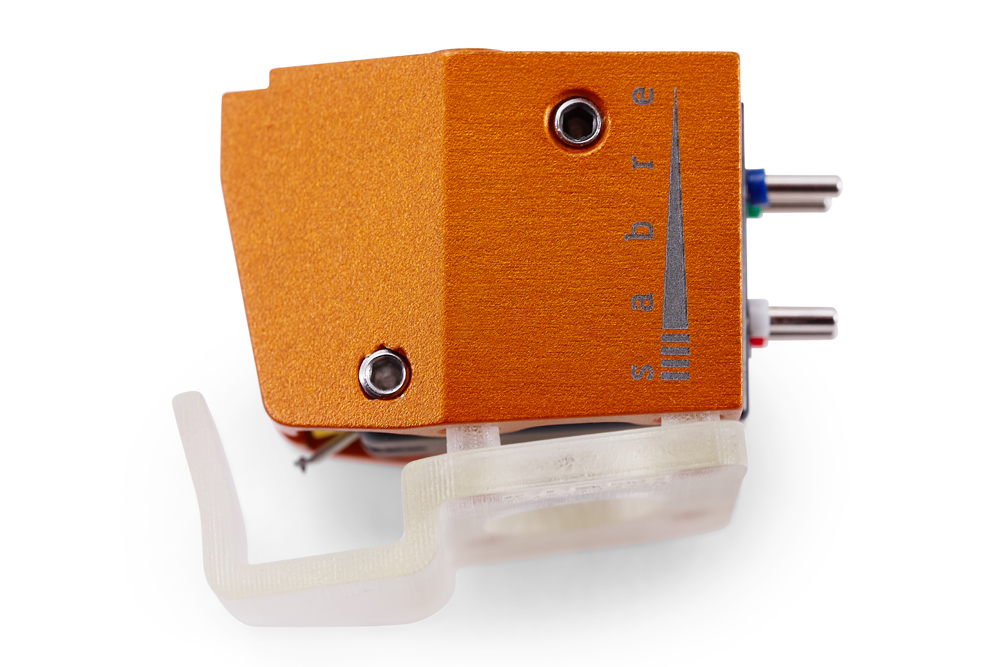 Moghaddam went on to say "…no wheels have been reinvented – Sabre is a combination of experience, common sense, science and a little art."
The Sabre features a precision CNC-machined solid aluminium alloy body which has been 'mass-tuned' to control vibrational and resonance distortions which, if not dealt with, could be transferred across to the various cartridge elements. Further, the magnet system is designed around an Alnico magnet which has been mounted and adapted to avoid distortion. The 'generator' is fastened to the cartridge body in a unique four-point system which features an optimised fixing torque aimed at preserving overall rigidity.
The aluminium tube cantilever holds the stylus which itself is terminated via a 'Micro-Elliptical' diamond tip. The combo has been designed to maximise tracking while controlling surface noise and maintaining accurate high frequency response. Resonant-free coupling to the tonearm's headshell is provided via a specifically-designed stainless steel thumbscrew fixing system which threads through the cartridge body. Three carefully designed contact areas (cartridge to headshell) provide further resonance-free mechanical pairing with the headshell.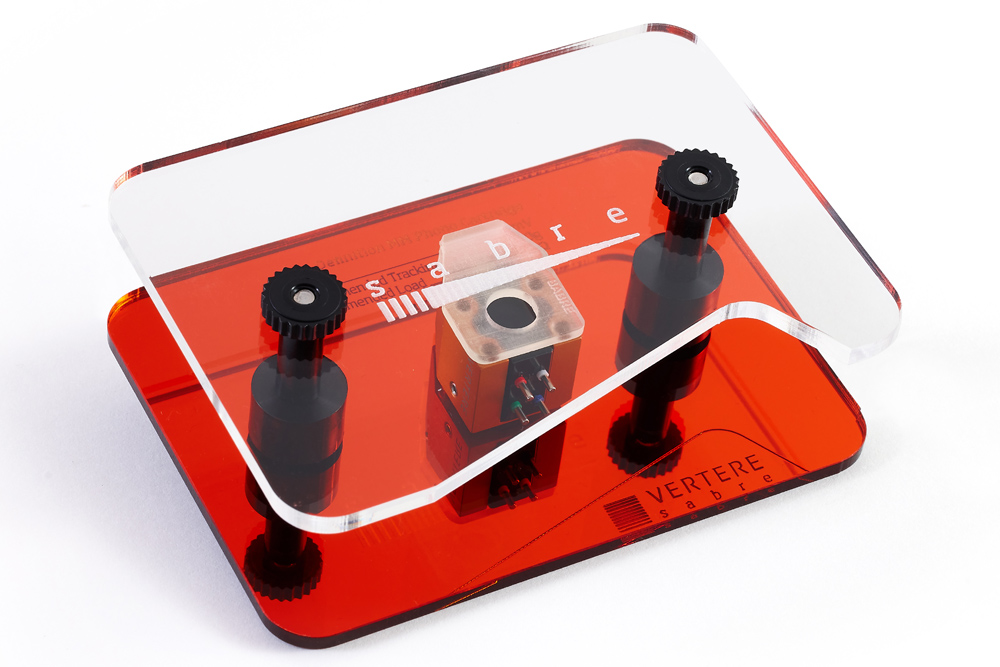 The Sabre's output has been quoted as 4.0mV, its channel separation specified as being better than 22dB and the frequency response is said to be between 15Hz and 25kHz (no parameters quoted). Input load impedance is 47 kohms (120pF to 220pF) and the tracking weight is specified as 2.0 g (1.9 g to 2.1 g).
The new Vertere Sabre MM cartridge is available in Australia via distributor HiFi Collective's audio specialist dealer network around the country.
Vertere Sabre Moving Magnet Cartridge
Price: AU$1695
Australian Distributor: HiFi Collective
+61 3 9013 4334
www.hificollective.com.au