Glanz Tech tonearms from Japan have been the stuff of audiophile ardent desire since the company's inception in the early 1950s. After a long hiatus, the brand makes a comeback to our shores.
Glanz Tech tonearms are a showcase of meticulous craftsmanship in the traditional Japanese perfectionist ethos. All the Glanz (for short) tonearms are 'S'-shaped and are offered in three different sizes. The starting point is the staple 9-inch which is joined by the next incremental size at 10-inch and finally the flagship 12-inch design.
Glanz designs eschew high-tech modern materials such as carbon fibre, for example, but instead the company aims at perfecting the use of high quality stainless steel as the predominant construction material. Having said that, in order to accommodate the counterweight in as non-intrusive a manner as possible, Glanz has adopted carbon fibre, ABS resin and strategically-placed rubber layers in order to decouple it from the rest of the tonearm construction.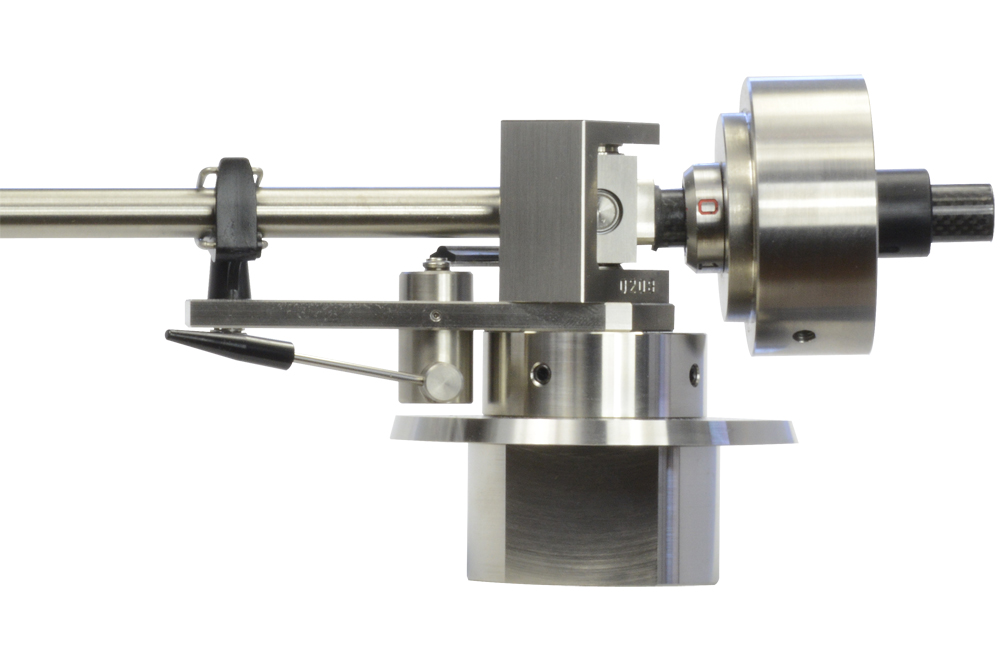 All the tonearms' delicate elements are machined to the highest standards while care has been given to the inherent ringing/resonance and vibrational properties of stainless steel. An example of the anti-resonance strategies is the rubber insert on the tonearms' headshell, a strategy that is said to eliminate (or control) vibrational distortions, at this crucial point, while a similar scheme is used internally on the tonearms' tube. The design encompasses four precision stainless steel bearings arrayed vertically and horizontally supporting a "fulcrum" arrangement. The high machining and build tolerance makes for a minimal friction design even without the use of oil or lubricants.
Absolute Hi End's founder Boris Granovsky tole SoundStage! Australia, "we're excited to distribute the legendary Glanz tonearms in Australia after a long absence from the local market. The company has relaunched strongly and offers a wide range of tonearms starting at AU$3250 and go all the way to the superb MH124S Premium at AU$35,000. A highly experienced and critical customer has purchased the flagship and rates it as the best he's heard."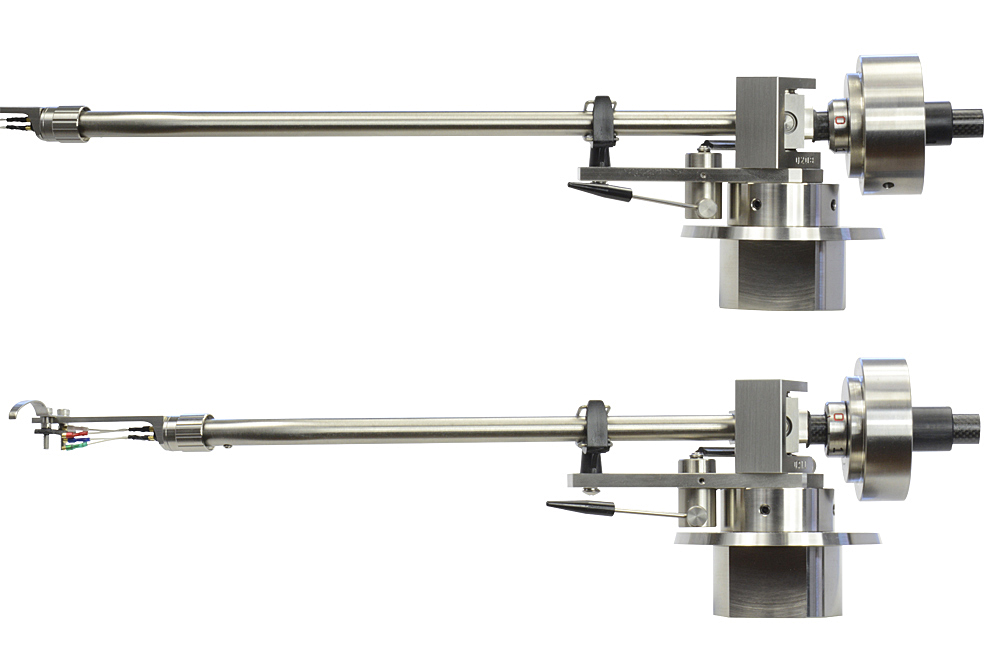 The Glanz Tech tonearms are due for imminent arrival in Australia and will be available via local distributor Absolute Hi End's established specialist audio dealer network around the country. Prices for Glanz Tech tonearms start at AU$3250.
Glanz Tech Tonearms
Price: Starting from AU$3250
Australian Distributor: Absolute Hi End
+61 488 777 999
www.absolutehiend.com