With a heavy design language emphasis derived from the company statement Relentless powerhouse comes Dan D'Agostino MAS' new generation of Progression monoblock and stereo power amplifiers.
The new M550 mono and S350 stereo power amplifiers are Gen 2 updates of 2016's original Progression amplifiers. Back then, the Progression amplifiers offered audio enthusiasts a more affordable alternative, or entry point, to Dan D'Agostino MAS' Momentum series. The subsequent release of the spare-no-expense Relentless monoblocks launched a new industrial design which, in a simplified aesthetic, has translated across to the new M550 and S350.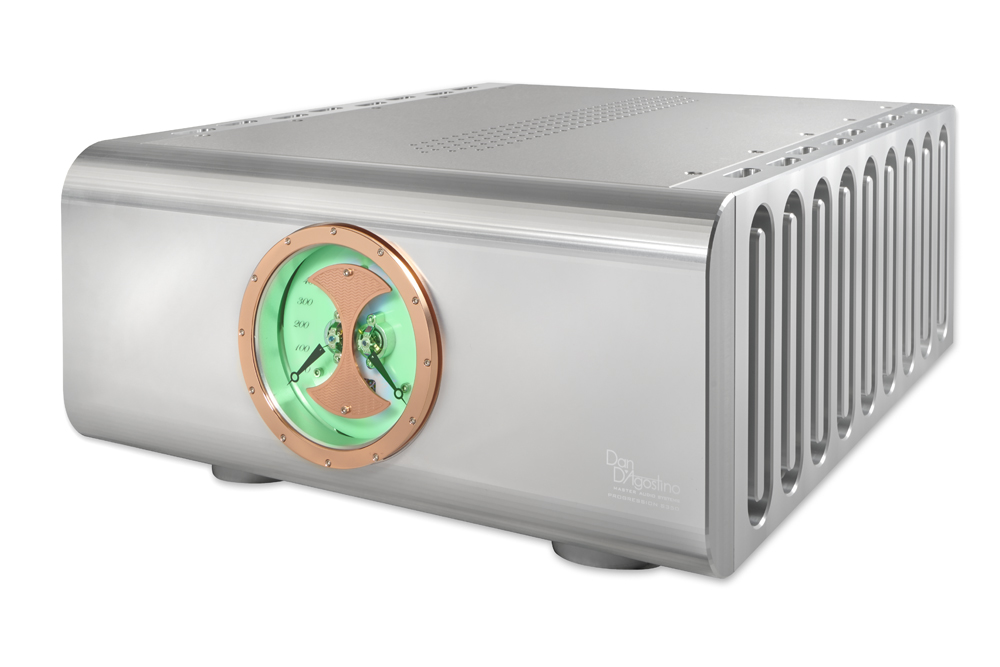 Most obviously evident is the new heatsink system which now features a Relentless-like elliptical form, a design which is far more efficient and is said to dramatically improve cooling. Aside from the unique and attractive design, the new heatsink system allows for a lower operating temperature, improving reliability and device longevity.
Improvements have also been applied across the new M550 mono and S350 stereo amplifiers' input and output stages. The combination of these elements has resulted in a power upgrade which now expands to 550 watts into 8 ohms and doubles down to 2200 watts into 2 ohms for the M550 monoblock. The S350 stereo power amplifier, also as the name suggests, is rated at 350 watts into 8 ohms and doubles to 1400 watts at 2 ohms. Dan D'Agostino Master Audio Systems states the new amplifiers feature 48 bipolar output devices, a massive near-2KVA power supply transformer and 100,000 micro-farads of power supply storage capacitance.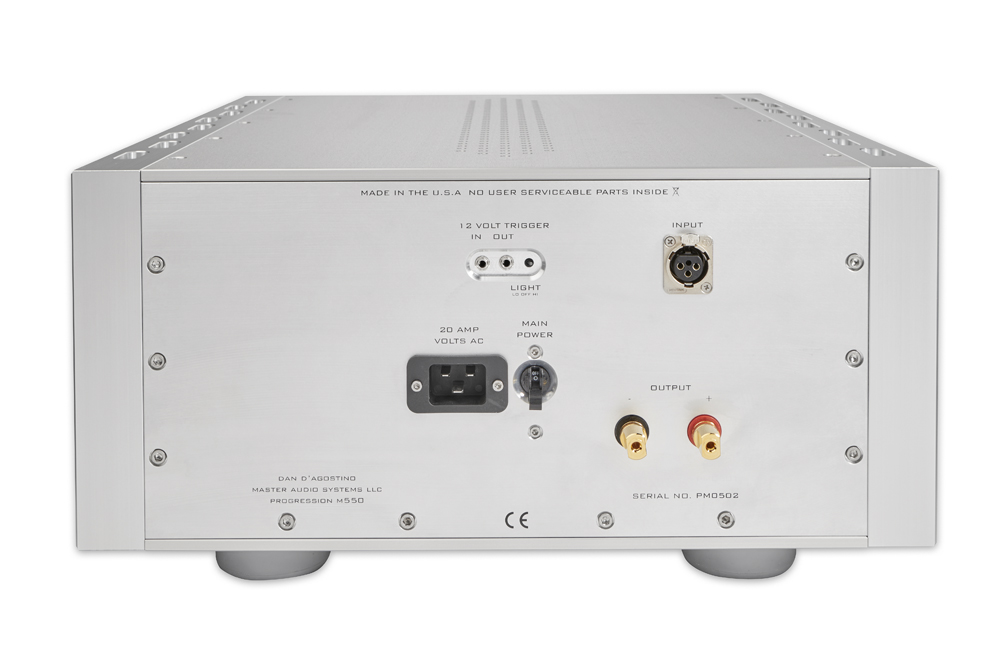 The NPN/PNP output devices are further trickled down technology from Relentless monoblocks. The new transistor type is said to provide extended high frequency response, increased power handling (four times more) and more accurate pair matching. A wider safe operating envelope and superior gain linearity has resulted in improved thermal stability across the amplifiers' power delivery. Higher operating bias is a result of coupling the output devices directly to the new heatsinks, a methodology which has increased the level of Class-A operation to 70 watts and 45 watts for the M550 and S350 respectively.
Dan D'Agostino told SoundStage! Australia, "We've maintained the original amplifiers' Super Rail topology. Simple in description but complex in execution, the Super Rail, counterintuitively, uses additional higher voltage power supplies in the input stage as compared to the main output stage. This higher voltage front end provides exceptional headroom for the output circuitry. Nearly ideal output stage operation results."
D'Agostino went on to say, "I am thrilled with the outcome of the new Progression M550 and S350 amplifiers. Our senior engineer, Burhan Coskun, led this development and he exceeded the sonic and power performance enhancements I specified."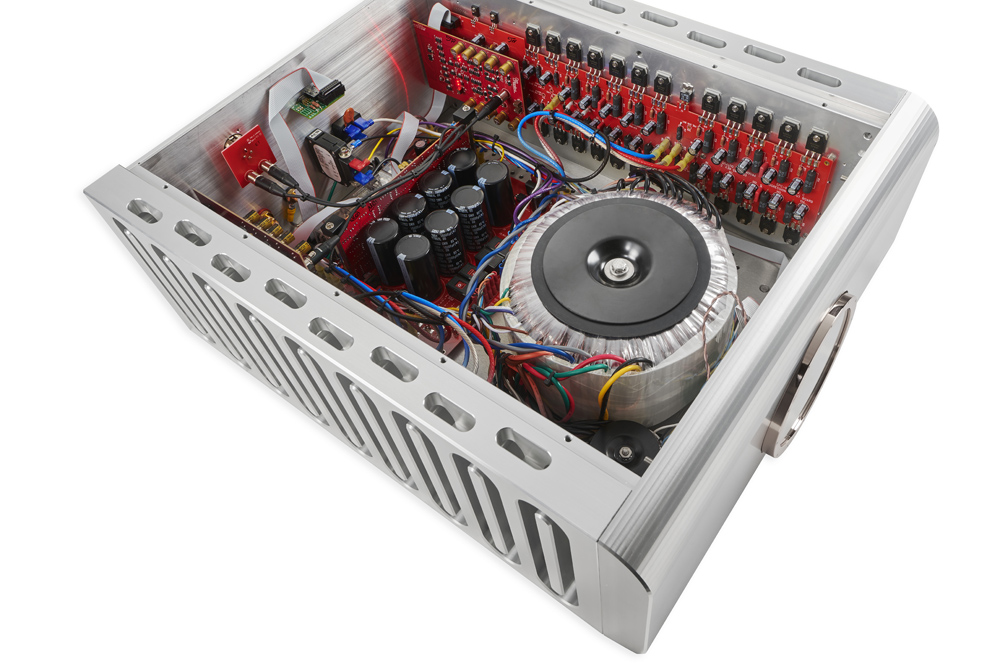 The new Progression M550 mono and S350 stereo power amplifiers will land locally later in 2021 and will be available for audition at Australian importer Advance Audio Australia's large network of specialist audio dealers around the country.
Dan D'Agostino Master Audio Systems Progression Amplifiers
Price: M550 AU$32,995 each, S350 AU$39,995
Australian Distributor: Advance Audio Australia
+61 2 9561 0799
www.advanceaudio.com.au