IsoAcoustics, prolific maker of loudspeaker and audio component isolation supports for vibrational distortion elimination, has launched the new Aperta Sub three-column isolation system.
Joining the Aperta line-up, the new Aperta Sub isolation system has been specifically engineered to provide energy transference and vibrational elimination support for subwoofers ranging from the small format to medium sized (maximum weight of 36kg).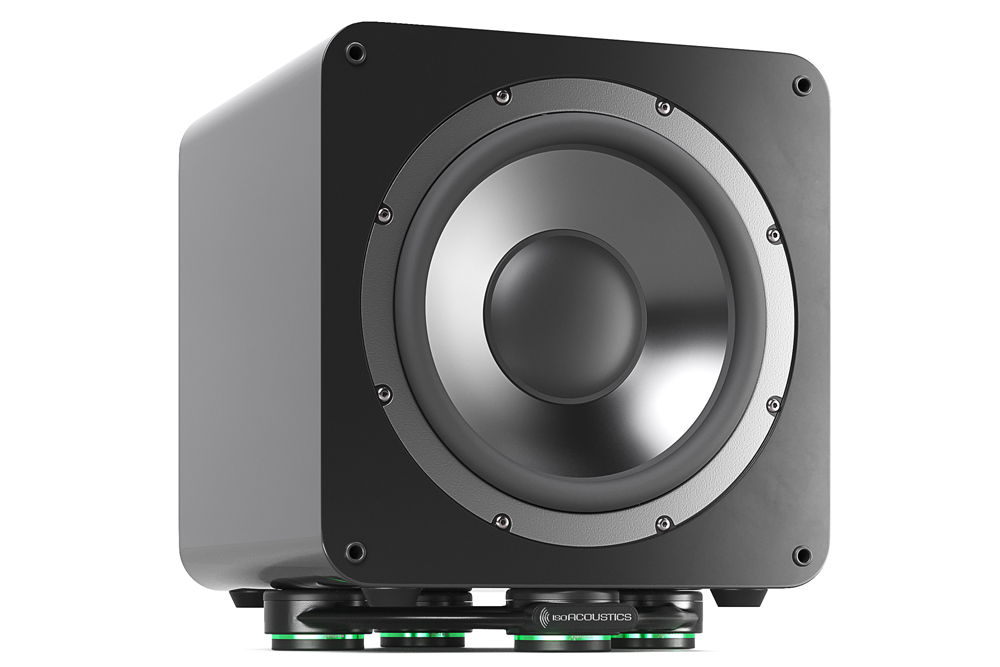 As the company states with the catch-cry "More Bass, Less Rattle", the Aperta Sub system is designed to allow the full potential of low-frequency output from your subwoofer with either front or side-firing drivers. While your standard subwoofer may output frequencies which may even dip down to the low 20Hz range, some of that output is dissipated via the surface on which the subwoofer is sitting. In addition to smearing and inaccurate 'muddied' bass output, floor transferal can also disturb furniture, annoy neighbours, etc. The Aperta Sub support system not only provides a much more accurate, tight, more defined and realistic bass output, but it will also alleviate unwanted vibration and pulsating distortions from interacting with the floor and room.
The low-profile three-column design houses IsoAcoustics' patented isolation system at the base of each column. On-axis energy is channelled via the directionality design of the Aperta Sub support system. This inherent element is designed to counteract any energy dissipation from the subwoofer cabinet's fore-and-aft movement. For thickly-carpeted surfaces, the Aperta Sub is supplied with carpet discs which feature three 15mm spikes for appropriate surface coupling.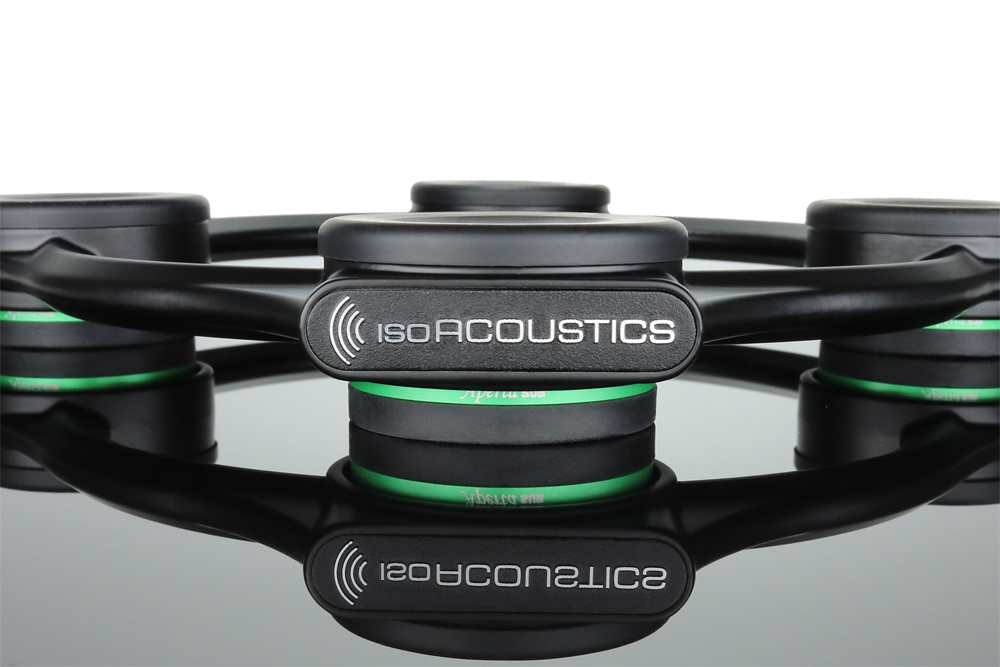 Distributor Convoy International told SoundStage! Australia, "The Aperta Sub is a must-have for home theatre lovers, Hi-Fi enthusiasts, and bass junkies of all ages and is especially beneficial for those who live in apartments…"
The new IsoAcoustics Aperta Sub isolation system is available now via Australian distributor Convoy International and its country-wide network of audio specialist dealers.
IsoAcoustics Aperta Sub Isolation System
Price: AU$299
Australian Distributor: Convoy International
+61 2 9774 9900
www.convoy.com.au