Naim has expanded its Uniti universe with the new Atom Headphone Edition music streamer which now adds, to the already substantial features list, a high quality in-built headphone amplifier.
Naim's new Uniti Atom Headphone Edition is a comprehensive hub which, via its Balanced XLR and unbalanced RCA analogue outputs, only requires an amplifier and speakers or active speakers to complete a full-featured sound system. Now, it also provides an entry into the personal world of headphone sound. This comes via a discrete headphone amplifier bearing elements of trickle down technology from Naim's über high-end Statement power amplifier. A large new transformer design has been designed to provide the adequate power supply capacity for the headphone amplifier to comfortably drive just about any headphone extant. Headphone output is offered via balanced 4-pin XLR and Pentaconn connectors in addition to a front panel 6.5mm jack socket.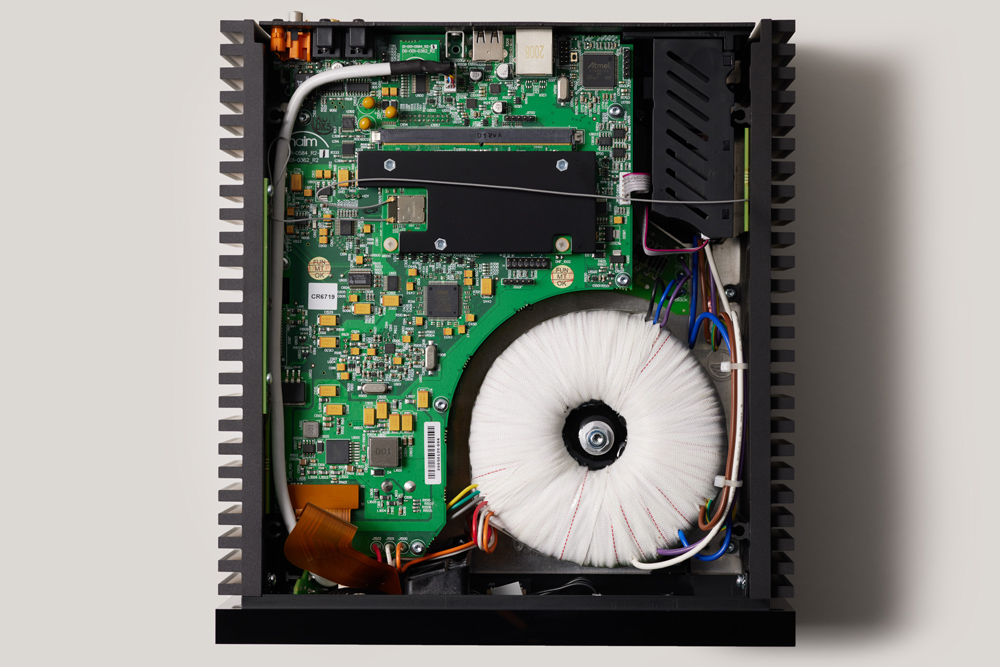 The Uniti Atom Headphone Edition retains Naim's highly-regarded in-built digital-to-analogue converter (DAC) capable of playing PCM files to 32-bit/384kHz. Further, the RJ45 network input allows easy UPnP connectivity in addition to providing access to music streaming services (multi-room capable) such as Spotify, Qobuz, Tidal and more. Also available are the endless wonders of internet radio while Naim has "curated" a selection of HD radio stations and podcast suggestions. The Uniti Atom Headphone Edition is Roon Ready and provides support for wireless streaming via the latest Bluetooth protocol, Chromecast and Airplay 2 systems.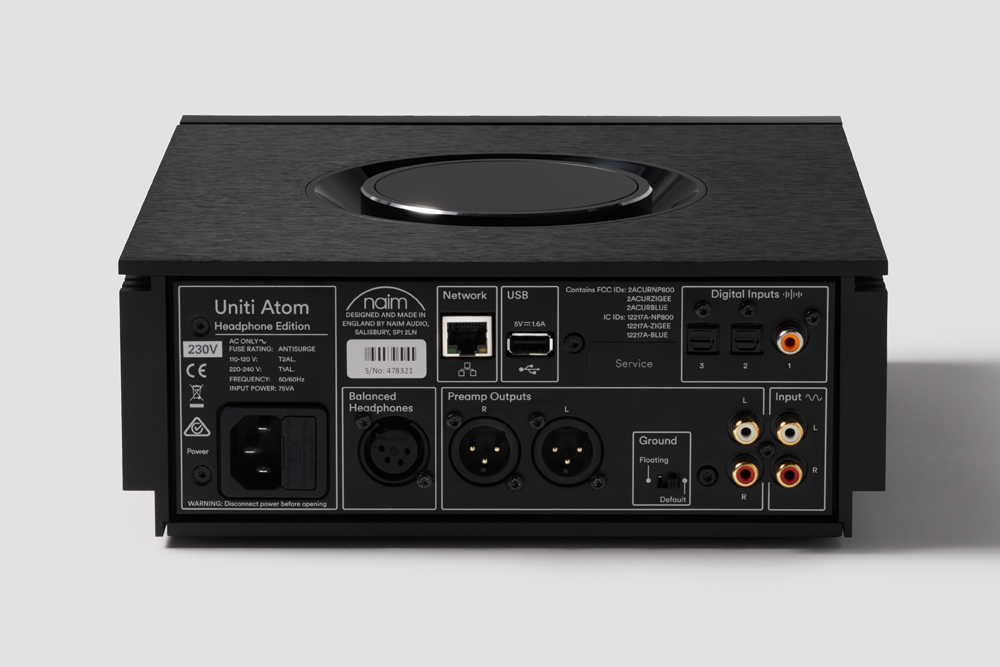 In addition to the headphone connectivity options described above, the Uniti Atom also provides multiple digital inputs via S/PDIF coaxial RCA and two Toslink optical sockets. An RCA input provides the option of connecting an analogue source. The Uniti Atom of course features a preamplification stage with remote volume control and amplifier/active speaker connectivity via the abovementioned XLR or RCA options. A USB-A socket allows file playback from a thumb drive or the connectivity to a file storage device.
Naim Research & Development Director Paul Neville told SoundStage! Australia, "We have designed this special edition of the mighty Uniti Atom to be the premium music streaming system for solo listening. Just add headphones to escape into your own world of high-quality sound."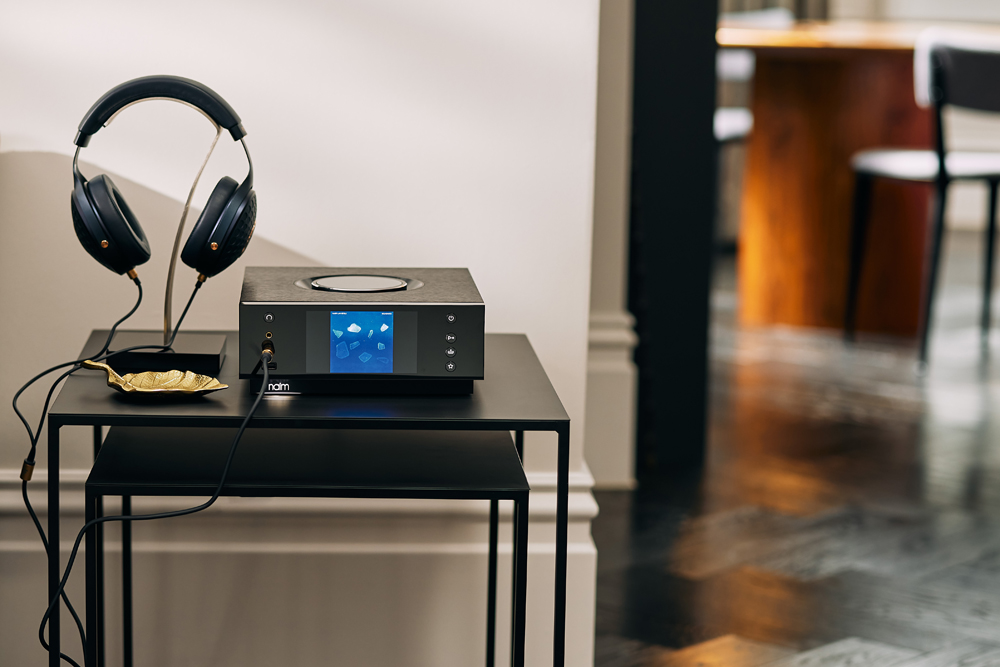 The Naim Uniti Atom Headphone Edition is available now via distributor BusiSoft AV and its established network of audio specialist dealers in Australia and New Zealand.
Naim Uniti Atom Headphone Edition Music Streamer
Price: AU$4299/NZ$4899
Australian Distributor: BusiSoft AV
+61 3 9810 2900
www.busisoft.com.au