Iconic American audio specialist McIntosh has announced two new amplification products in the MA7200 integrated amplifier and MAC7200 receiver. The MAC7200 is available in all the company's markets around the world while the MA7200 will only be available for countries outside the USA and Canada region.
The MA7200 is a massively-proportioned and extensively-featured 200 watts per channel integrated amplifier boasting a total of no less than 14 inputs. Such generous input availability translates to an integrated amplifier to cater to the needs of any modern music system. For starters, there's eight analogue inputs made up of five unbalanced RCA and two balanced XLR inputs with the addition of one phono input each for Moving Magnet (MM) and Moving Coil (MC). Three outputs (preamp and power amp) are also provided through RCA connectors and the unit features a whole host of data ports and control/remote trigger inputs and outputs.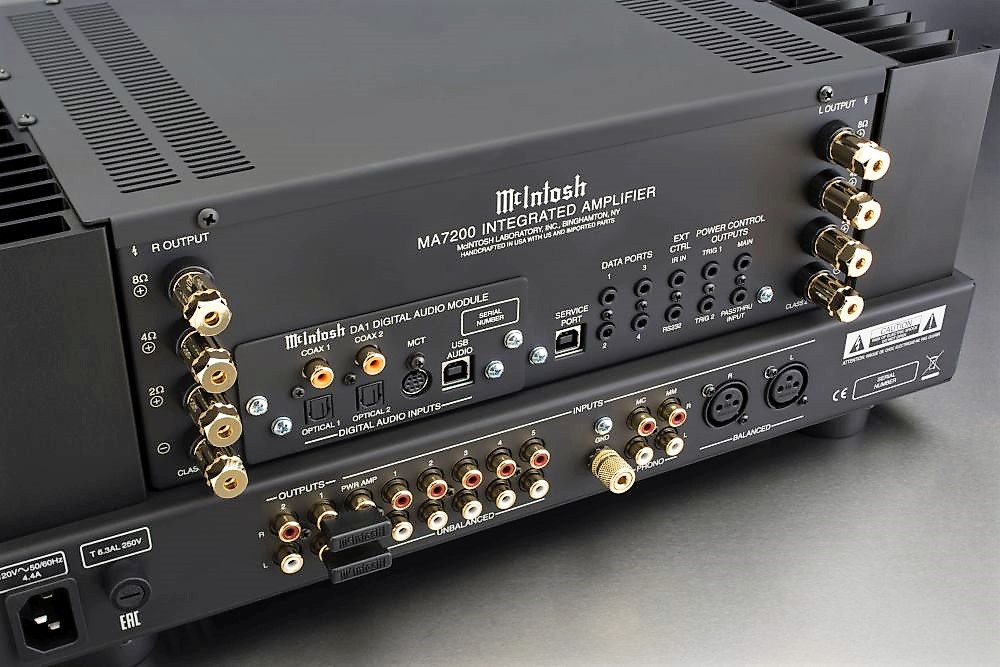 The input socketry is continued with a total of six digital inputs offering two S/PDIF coaxial via RCA, two TOSLINK optical a USB input and a McIntosh proprietary 'MCT' connector for mating to a dedicated McIntosh digital transport. All the digital inputs are housed in McIntosh's DA1 Digital Audio Module which is replaceable in order to allow for developments in digital technology in the future. The DA1 Digital Audio Module features an 8-channel, 32-bit Digital-to-Analog Converter (DAC) implemented in Quad Balanced mode. The USB input is capable of playing back PCM signals at up to 32-bit/384kHz and can support high resolution audio playback at up to DSD256 and DXD 384kHz.
"The MA7200 is part of our line of next generation integrated amplifiers and features many design improvements including new, more powerful control microprocessors, some of the latest audio-grade circuit components and the addition of our Headphone Crossfeed Director (HXD®) technology," McIntosh Marketing Coordinator Mark Christensen told SoundStage! Australia. He continued, "the MA7200 is full of other McIntosh technologies including Autoformers to deliver the full 200 Watts to each of your speakers regardless of their impedance while also featuring our Power Guard and Sentry Monitor circuitry. Also featured are a Home Theatre PassThru, McIntosh monogrammed heatsinks, bass and treble tone controls, a High Drive headphone amplifier and our gold-plated speaker binding posts."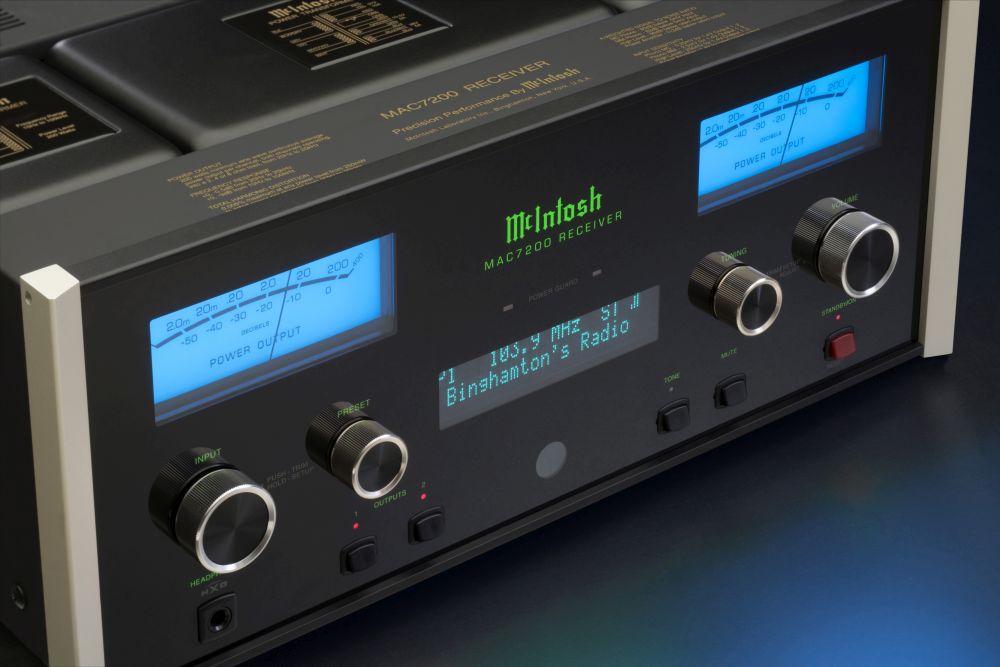 McIntosh has a rich history in high-end tuner design with the MR78 from 1972 considered a classic. The legacy of that iconic product has influenced the design of the in-built tuner in the new MAC7200 receiver. The generous connectivity of its MA7200 stablemate are retained here with the addition of AM and FM antenna connectors. And of course, both units also share the classic McIntosh aesthetic trademarks in the dual blue meters, retro style knobs and buttons, large machined front handles and the stunning smoked glass fascia.
"The MAC7200 features unparalleled clarity and a realism that is free from noise and distortion. Its advanced signal quality monitor can display the multipath and noise levels of the incoming RF signal to help fine tune antenna placement for optimal reception," said Christensen.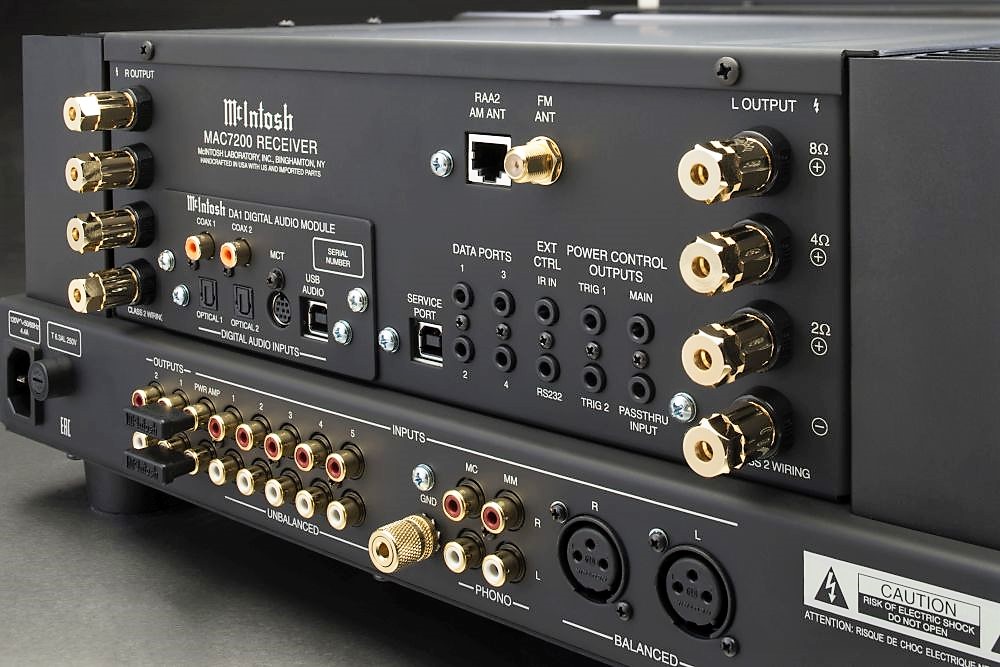 The new McIntosh MA7200 integrated amplifier and MAC7200 receiver are available around the country via established specialist retailers.
Australian Distributor: Synergy Audio
 +61 (0)3 9459 7474
www.synergyaudio.com
Price: TBA