Available in Australia now is the Gold Note IS-1000, a 'Made in Italy' all-in-one source and amplification system based on the company's top-level P-1000 preamplifier and PA-1175 power amplifier but with a whole lot more on-board.
Gold Note's design for the IS-1000 features an all-in-one solution – barring speakers – with a high quality 120 watts per channel integrated amplifier based on the abovementioned high-end electronics, an MM/MC phono stage, a digital-to-analogue converter and a streamer. The unit is Roon Ready and is capable of streaming from Tidal with MQA via Tidal, Qobuz, Spotify, Spotify Connect, Airplay, V-Tuner and Deezer with Roon. Gold Note's iOS and Android App aids in navigating through your file collection whether stored on a hard drive, an NAS or a USB thumb drive at resolutions up to DSD 64 native and via DoP on USB and LAN and PCM up to 24-bit/192kHz.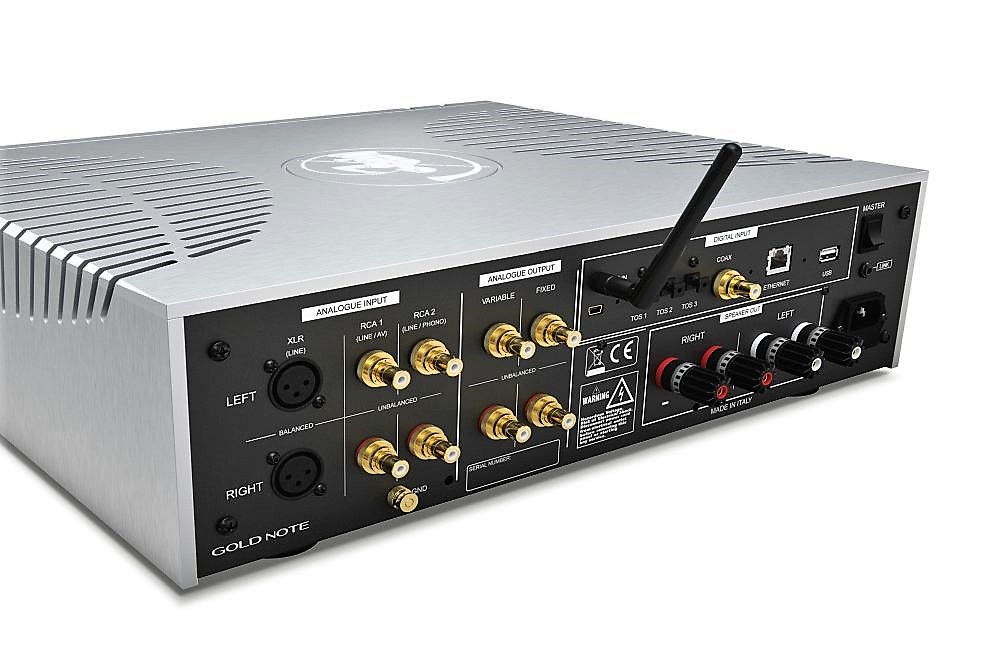 The beautifully-built in solid brushed aluminium IS-1000 – industrial design by 'Arch. Stefano Bonifazi' – is truly an audio hub with a total of six digital inputs made up of three optical TOSLINK, one S/PDIF coaxial, one USB Type A and one LAN and Wi-Fi. Further analogue inputs are available via a balanced XLR and two unbalanced RCA with these last available as another line, an MM/MC phono or as an AV processor loop. Two RCA analogue outputs are available – one variable and the other fixed output – which allows the IS-1000 to be configured as a source into another amplification device or a high quality preamplifier for connectivity to a power amplifier or active speaker system.
Gold Note states that the unit is extremely easy to set up and, basically, requires a simple power-up and subsequent connection to a local Wi-Fi network. The IS-1000's fascia features a large colour display making setup and system menu navigation a snap via the included remote control.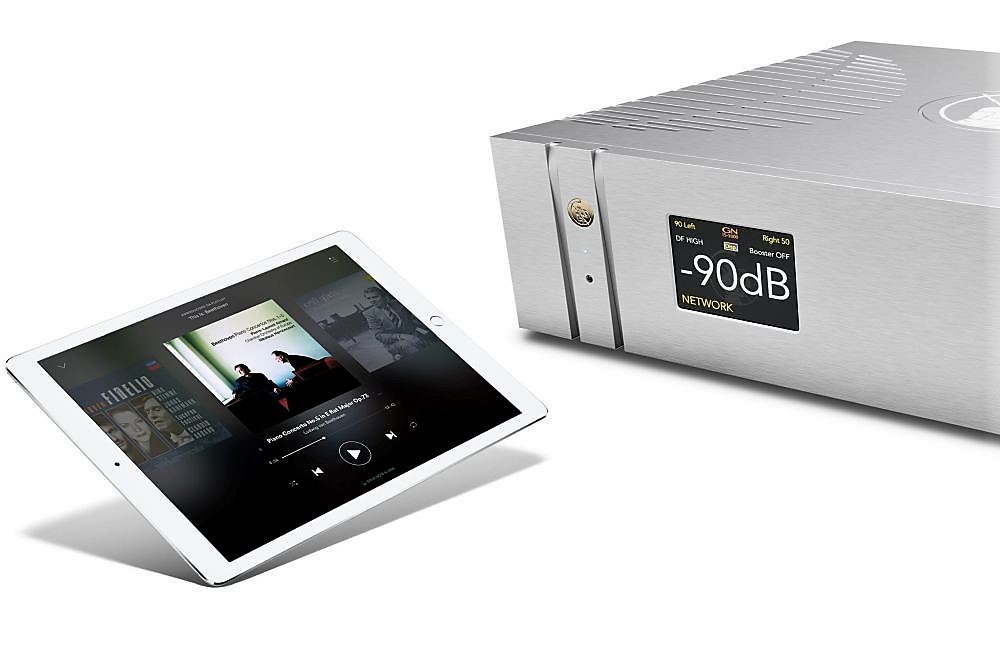 "Imagine a complete High-End stereo system enclosed in a beautiful aluminium chassis carved in bold Italian style, this is the best way to describe IS-1000" explained Maurizio Aterini, founder of Gold Note. He continued, "the refined innovations made for IS-1000 come directly from the experience made with our flagship models which inspired us to create a new all-in-one source that would integrate the analogue components of a high quality amplifier with the digital technologies of a streamer and a DAC to deliver outstanding performances while minimizing the effort and the gear needed."
The Gold Note IS-1000 integrated amplifier and streamer is available at The Sound Gallery in Victoria and at dealers around the country.
Australian Distributor: Absolute Hi End
+61 488 777 999
www.absolutehiend.com
Price: AU$7800