Precision timing is of the essence when it comes to the crucial motor accuracy in turntable design – Vertere's new Tempo motor drive promises strict adhesion to drive precision.
The new Tempo motor drive is a digital reinvention and upgrade of Vertere's SG analogue motor drive, encapsulating renowned designer and company founder Touraj Moghaddam's latest thinking on precision turntable drive technology. The Tempo will be incorporated in Vertere's acclaimed SG-1 and RG-1 analogue playback systems while the company suggests that MG-1 customers will, once heard, adopt the Tempo drive motor as a natural performance upgrade. Vertere is also offering an upgrade path for RG-1 and SG-1 owners to convert their existing systems to Tempo level (contact distributor via details below). The conversion also includes substantial service and enhancement aspects to the turntable as a whole.
The 30-volts DC Tempo motor drive inherits trickle down ideas and circuit design from Vertere's Reference motor drive. The result is a precision microprocessor-based drive with low noise and minimal distortion. The Tempo provides a clean pure sinewave digitally which is then converted to an analogue signal via an on-board digital-to-analogue converter. As per Vertere's description, "two waveforms are derived, a cosine and a sine, amplified using two bridged amplifiers to power the motor."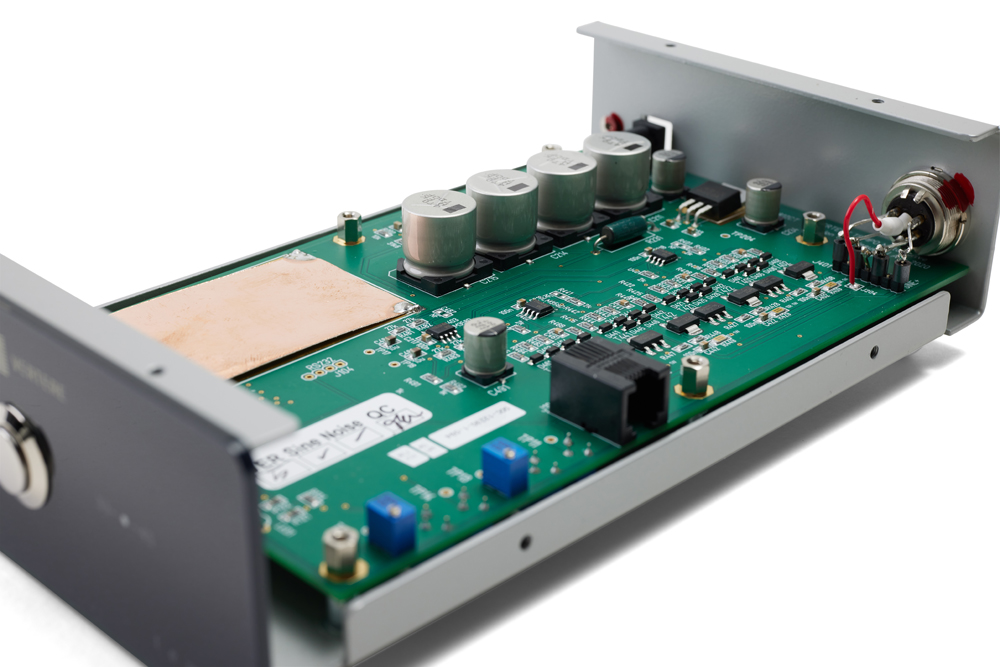 The various circuit stages are powered via four independent fully regulated voltage rails while the gold plated PCB and carefully-selected high quality electronic components promise accurate power delivery to the motor. The digital stage mentioned above – microprocessor and DAC – is copper foil-shielded while the PCB is also shielded with a stainless steel cover plate in order to reduce and control noise.
Tempo features 33 and 45 rpm speed options indicated via front panel LEDs while connectivity is provided via a high-quality gold plated 7-way locking connector which interfaces the Tempo to the turntable. The motor link employs two Pulse-R drive cables internally and a separate 'D-Fi' LED power cable.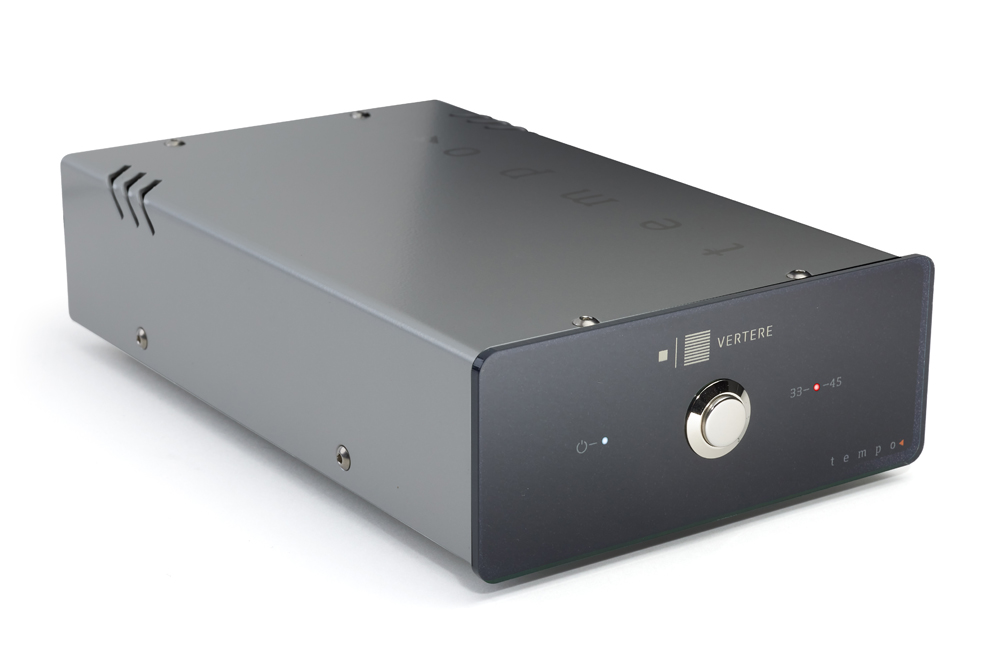 Vertere founder Touraj Moghaddam told SoundStage! Australia, "Tempo enhances the musical performance and makes the experience of listening to vinyl on the RG-1 or the SG-1 closer to the original master. It is pretty surprising how much of an improvement Tempo delivers, given that the SG motor drive already gives superbly clean power."
The new Vertere Tempo motor drive is slated for imminent arrival and will be available via importer HiFi Collective's dealer network throughout Australia and New Zealand.
Vertere Tempo Motor Drive
Price: AU$5795
Australian Distributor: HiFi Collective
+61 3 9013 4334
www.hificollective.com.au