Portuguese acoustic products manufacturer Vicoustic has announced 'VicAudiophile VMT Kit', an all-in-one packaged solution for optimising audio enthusiasts' listening room acoustics.
There's no denying the importance of appropriate acoustic conditions for ultimate audio performance. You may have the best high-end audio system in the world but place it in an unfavourable environment and you may as well flush green bills down the gurgler. As far as SoundStage! Australia HQ's own listening studio/office space, the use of Vicoustic products totally transformed our listening experience within the context of that setting (see our Vicoustic room-build feature here).
In order to get your sound room sounding acoustically friendly to your system and therefore improve its performance, Vicoustic has announced the 'VicAudiophile VMT Kit' acoustic products package. The VicAudiophile VMT Kit can be applied in multiples but even just the one kit is bound to make discernible differences and increased sonic performance. Included in the kit are the following items:
Four Flat Panel VMT absorption panels with VicSpacer Plus (these improve absorption coefficient). Four VicPattern Ultra Wavewood MDF/melamine and especially-engineered PET wool for a balance of reflection and absorption. Two units of Multifuser Wood MKII 64 for sound diffusion (available in either Natural Oak, Brown Oak or White Matte finishes) which are extremely effective in extending soundstage depth and width. Exclusive VMT colours Sage Green and Natural Linen are also available for this kit.
Vicoustic suggests standard configurations which can be modified to cater to a variety of room dimensions and shapes, however, intelligently mixing reflection and absorption at first and second reflection points can provide high levels of improvement. Vicoustic's 'VicFix' J Profile attachment system allows mix-and-match arrays between product types such as alternate absorbing and diffusion panel configurations. This allows an acoustic room signature alteration to suit consumer taste in music, level of desired detail and target soundfield precision. 'VicFix' Corner allows the use of VicSpace Plus Flat Panel VMT and VicPattern Ultra in a bass-trapping arrangement at the room corners.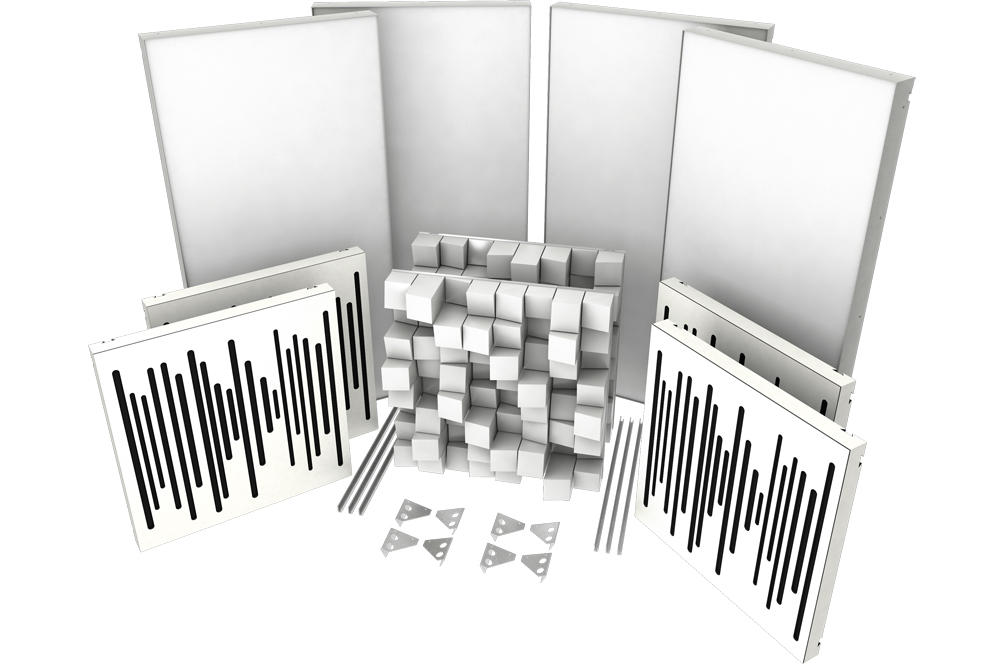 Not only do Vicoustic products perform on a higher level than standard foam but the company takes into consideration human health issues such as air quality, safety via fire-retardant materials, sustainability through the use of recycled plastics and wool, etc.
The Vicoustic VicAudiophile VMT Kit is priced at AU$4600 and will be available late Q2 2021 via importer BusiSoft's authorised retailer network around Australia.
Vicoustic VicAudiophile VMT Kit Acoustic Solution
Price: AU$4600
Australian Distributor: BusiSoft AV
+61 3 9810 2900
www.busisoft.com.au