Australian Heschl Audio Labs takes knowledge and circuit design derived from the company's first cab-off-the-rank high-tech HAL 350 integrated amplifier and refines it to create the new HAL 300 power amplifier.
The HAL 350 integrated amplifier was released a couple of years ago in Australia to much fanfare, with high praise directed at the level of performance offered by both the amplification stage and the bespoke in-built digital-to-analogue converter. Now, Heschl Audio announces the new HAL 300 power amplifier, a handcrafted in Australia powerhouse designed to handle any loudspeaker load.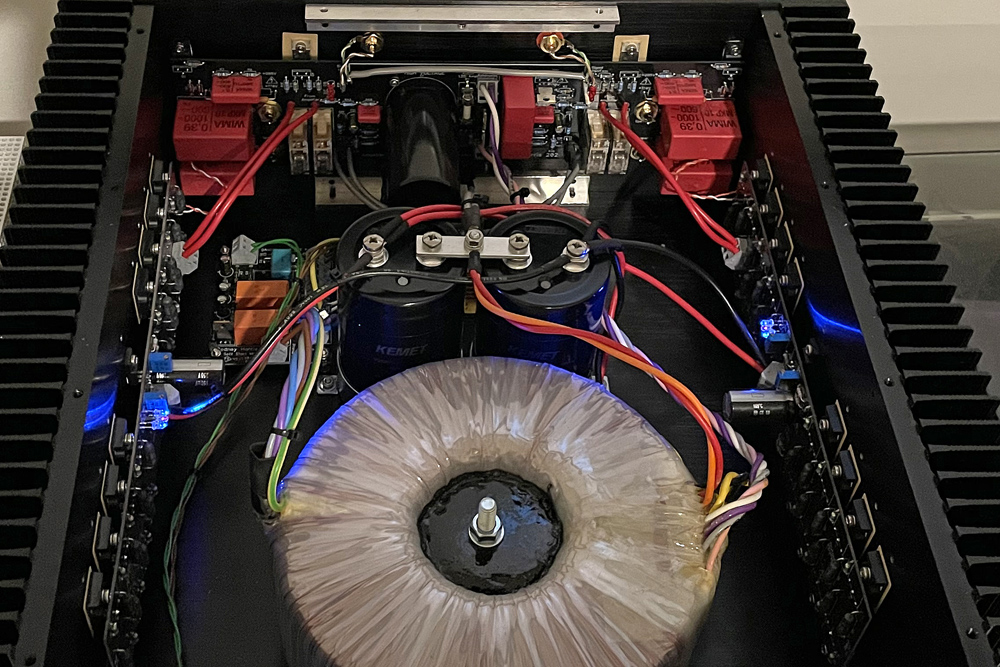 The new HAL 300, as the nomenclature suggests, is a 300 watts per channel (8 ohms) power amplifier which is capable of outputting 550 watts into 4 ohms while said to be 'stable' into 2 ohm loads. "Open the pod bay door" and you'll see Heschl Audio has designed a large power supply featuring a high quality custom-wound, fully potted 1.6KVA screened toroidal power transformer. In-keeping with the company's philosophy, the HAL 300 is a deceptively simple design which, however, has had every aspect of its engineering thoroughly optimised to wring-out ultimate performance. All circuit componentry has been carefully matched and 'synergised' to provide wide bandwidth, high dynamic power, appropriate headroom and an "open sound".
Heschl Audio Labs' chief designer Rod Harris has a long history in engineering amplification and has had extensive personal involvement in establishing electronics systems at some of Australia's major recording and music production studios. Harris told SoundStage! Australia, "I want to teleport the listener to the musician. We return you to the analogue warmth of the original recording so you can hear exactly what the musician intended and sound engineer painstakingly worked to capture. My goal is for you to forget about the equipment and enjoy the musical experience!"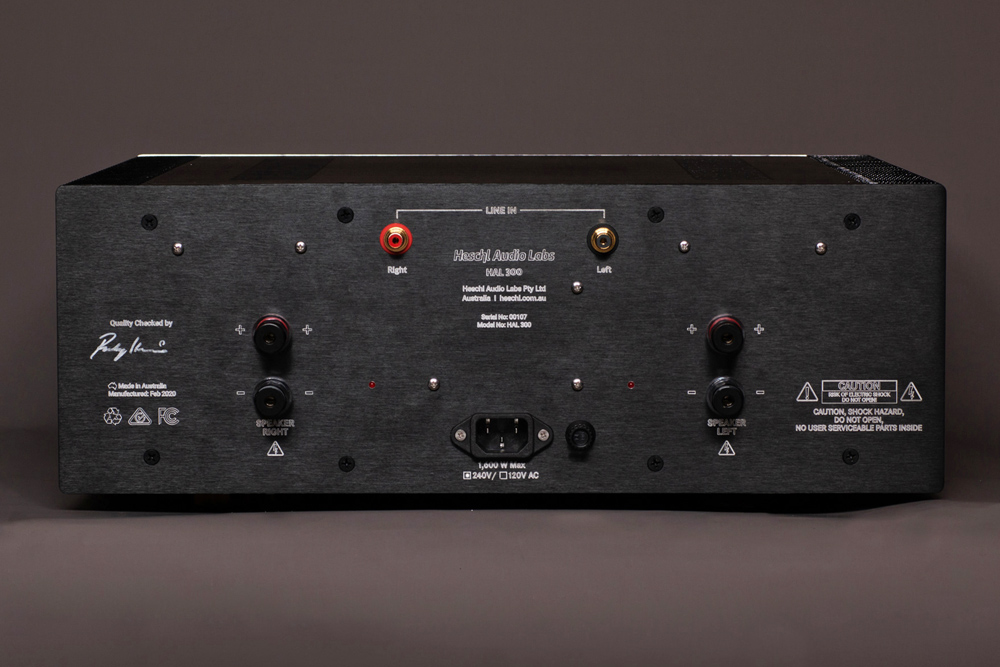 The Heschl Audio Labs HAL 300 power amplifier is available now manufacturer-direct and is priced at AU$9999 including free shipping within Australia (contact Heschl Audio Labs via the details below for global shipping arrangements).
Heschl Audio Labs HAL 300 Power Amplifier
Price: AU$9999
Manufacturer Direct: Heschl Audio Labs
+61 490 262 966
www.heschl.com.au