It may be almost micro-sized but the new SVS 3000 Micro subwoofer packs the driver and amplification hardware to really punch it out.
Relatively diminutive is what you'd call the new SVS 3000 Micro subwoofer but hidden under its Black or White gloss skin are the goods for substantial low frequency output. Firstly, the 3000 Micro is no more than 10 inches (250mm) square but SVS has managed to squeeze dual opposing high power 8 inch (200mm) drivers. The bespoke drivers operate in unison but in opposite 'directions' in order to cancel-out vibrational distortions. Further bass output is aided via the drivers' 'progressive inverted surround' which allows high excursion with controlled distortion.
In addition to prodigious low frequency output for the relatively small form factor, SVS's opposing driver topology makes for a very inert cabinet platform for optimum driver output. Further cabinet stiffness is achieved by the heavier gauge side panels and a strategic internal bracing scheme.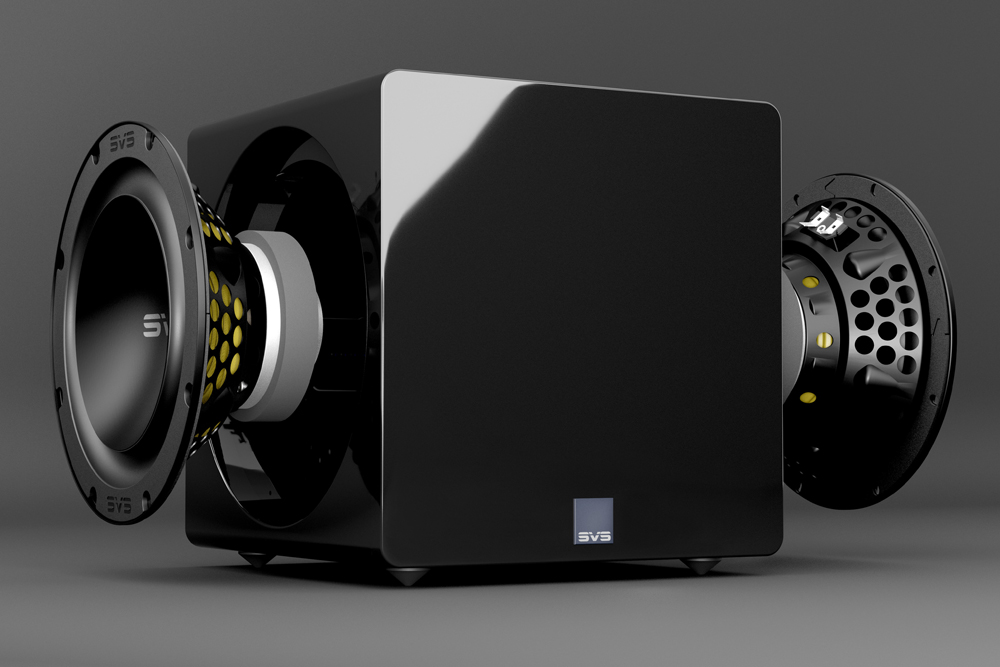 Providing the juice to the twin 200mm drivers is SVS's Sledge STA-800D2 MOSFET/Class-D amplifier which is capable of delivering 800 watts RMS and a super-powerful 2500 watts peak. With the twin drivers being connected in parallel, the Sledge STA-800D2 amplifier 'sees' an even load and therefore is able to expend its substantial power resources with minimal distortions. An added benefit in this configuration is the amplifier's ability to provide an even current supply to each of the drivers, making for excellent excursion control. Drivers and amplification team provide a system frequency response from 23Hz to 240Hz +/- 3dB which is superb bass extension for the size.
The Micro 3000's amplification is supplemented via an on-board 50 MHz Analog Devices Audio DSP featuring 56-bit filtering and which SVS claims is "the most sophisticated DSP engine available in a home audio subwoofer. The abundant processing power maintains pristine sound quality that's faithful to the source material through advanced in-room tuning, optimized frequency response curves, powerful DSP controls and more. This level of processing power is an anomaly at this price range and plays a key role in maximizing the 3000 Micro subwoofer's real-world potential."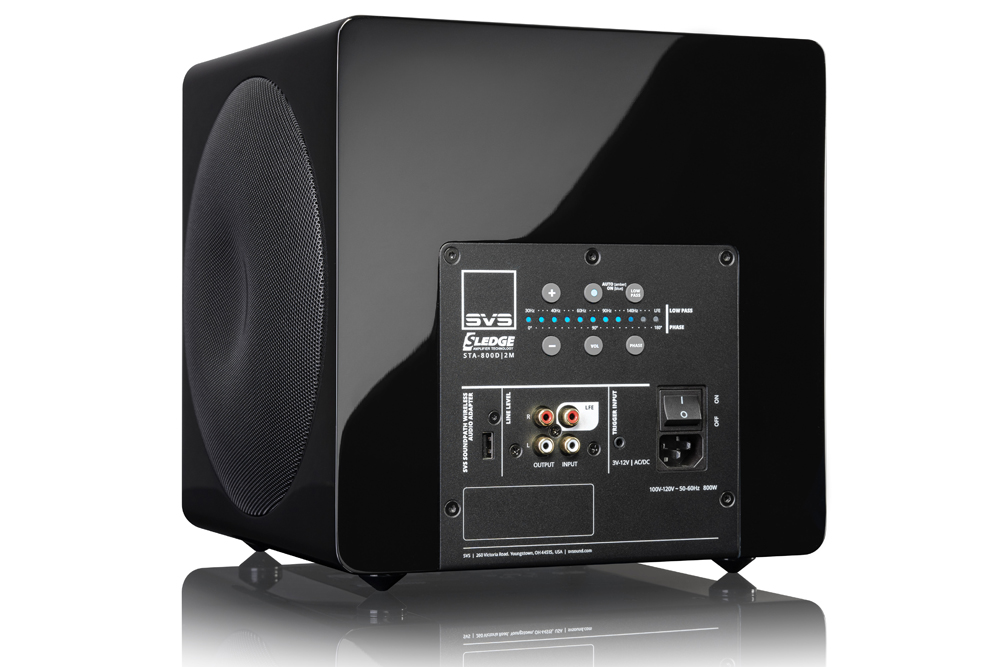 SVS offers a dedicated App (iOS and Android) which allows full control of the 3000 Micro and its in-built DSP processing via Bluetooth connectivity. With the App, users can control and select presets, 3-band parametric equalisation, polarity, room gain and much more.
SVS President Gary Yacoubian told SoundStage! Australia, "Yacoubian continued, "Home theatre and Hi-Fi lovers have been waiting for a lifestyle-friendly subwoofer that can fit anywhere and actually deliver a reference listening experience. I'm so proud of what our engineering team accomplished, a micro subwoofer worthy of the name SVS."
The new SVS 3000 Micro subwoofer will be available via importer Interdyn's established network of specialist dealers around the country.
SVS Micro 3000 Subwoofer
Price: AU$1499
Australian Distributor: Interdyn
+61 3 9426 3600
www.interdyn.com.au