Following on from the ground-breaking Klimax DS, released to much fanfare back in 2007, Linn now follows with Klimax DSM, a next-gen flagship product which the company claims is the ultimate digital streamer.
The new Klimax DSM is the result of extensive Research and Development by the engineers at Linn who, in order to take the previous generation product to a new level, developed the bespoke Organik digital-to-analogue conversion system. Organik's FPGA-based and discrete conversion system is the core aspect of Klimax DSM, with every element of the design given meticulous scrutiny down to the layout and component population of the SMD-based multi-layer PCBs. A new ultra-low jitter oscillator and newly-designed 'clock distribution network' are said to allow for very low distortion and noise levels all-round, with the combination of these elements translating to smooth yet detailed sonic performance. Organik is capable of playing source material at up to 24-bit 384kHz and DSD256 resolutions.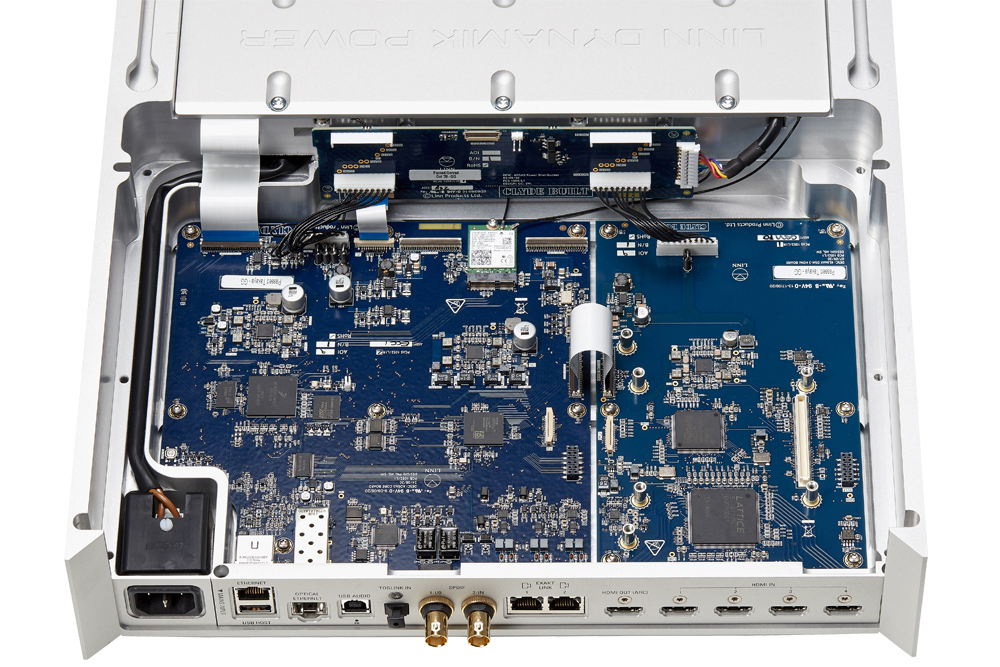 Linn claims the new in-house-designed Organik DAC system surpasses the high standards achieved by previously-adopted third-party chip-based DACs, including the Linn Katalyst DAC employed in prior generations, making Organik the most accurate and best-measuring DAC topology the company has created.
Klimax DSM connectivity is supremely comprehensive. It features a stream of digital socketry such as twin BNC S/PDIF coaxial (one can be configured as output), USB audio, TosLink optical, Ethernet network inputs while also accepting USB devices via USB and RJ45. There are also two Linn Exakt sockets (eg. LP12 with Urika II connectivity or compatible products) and Klimax DSM can be optioned with four HDMI inputs and a HDMI (ARC) output. Further inputs allow analogue connectivity via two unbalanced RCA and one balanced XLR (configurable to a Moving Magnet/Moving Coil phono stage) while outputs are also via RCA and XLR. Klimax DSM caters for Bluetooth V4.2 and Wi-Fi wireless playback. The streamer section allows music streaming from services such as Tidal, Spotify, Qobuz and more while also being Roon Ready. There's also super-wide file format compatibility from NAS-based and external storage music collections.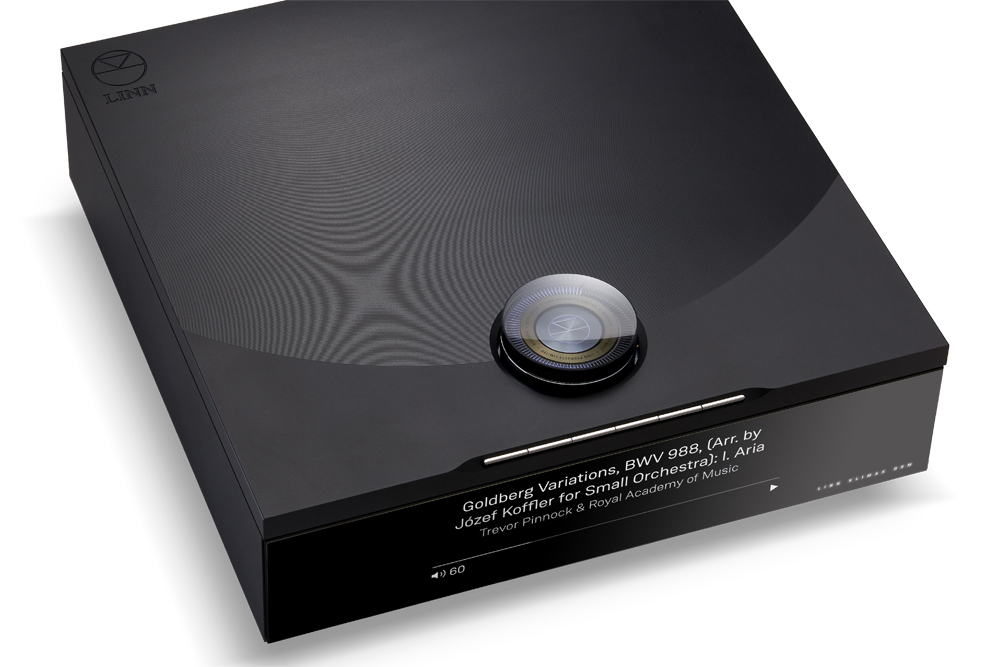 Unpacking the Klimax DSM further reveals the possibility of three product options for the DSM family. Klimax DSM (Audio) is aimed at music source playback while Klimax DSM (AV) offers HDMI connectivity (see above) allowing enhanced movie soundtrack playback via Klimax DSM's Organik DAC. The third option, Klimax System Hub, eschews analogue outputs and Organik DAC but presents the possibility of the highest quality level by providing direct pairing with, for example, Klimax 350 speakers or Klimax Exaktbox both featuring a built-in Organik DAC. The option is then also open for surround sound capabilities.
The Klimax DSM is entirely manufactured in Scotland, with each unit featuring its maker's signature on the front footer. Linn has invested significant capital in new CNC machines (and SMD machines) allowing the milling of aluminium chassis to be produced in-house. The Klimax DSM's mostly milled from solid aluminium chassis offers high stiffness and resistance to vibrational distortions while also providing component shielding and channel guides for the high quality internal digital, analogue and power wiring.
Linn Operations Director Chris O'Brien told SoundStage! Australia, "Significant investment into the latest Surface Mount Technology and 5-axis CNC Machining opened up a realm of possibility in terms of innovation and has enabled the development of next generation Klimax DSM."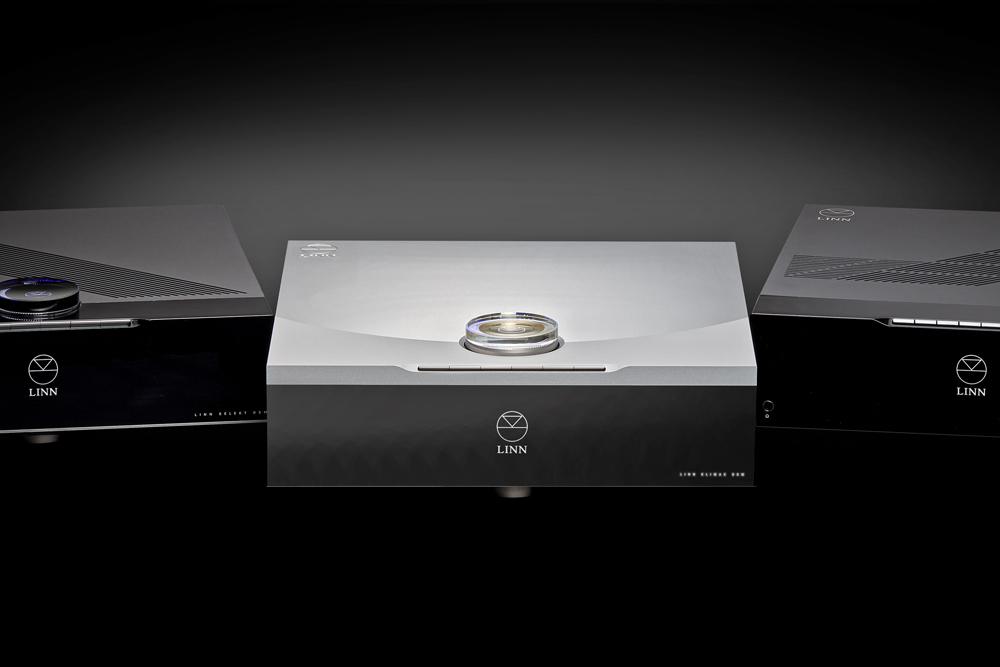 The Linn Klimax DSM features a "badge of pride" machined rotary dial constructed from precision-cut glass and photo-etched stainless steel elements while its action is smoothly guided by a turned brass bearing. Small-format function buttons are polished and machined from stainless-steel. When not in use, the high quality 1600 by 480 TFT display screen is camouflaged by the mirror glass fascia making for a beautifully-simple and elegant appearance. Klimax DSM is available in anodised silver or black finishes. Australian stock is expected to land mid-April 2021.
For the last word, Linn Managing Director Gilad Tiefenbrun said it best, "The New Klimax DSM is the ultimate embodiment of Linn's passion for music and is as close as you can get to streaming audio perfection.​ We've approached every single element with exacting attention to detail, inside and out, to ensure it's optimised for performance in every way."
Linn Klimax DSM
Price: Klimax DSM AU$59,995 (Audio & AV), Klimax DSM System Hub AU$29,995
Australian Distributor: Advance Audio Australia
+61 2 9561 0799
www.advanceaudio.com.au