High-end audio importer Audio Magic has announced a new local distribution partnership with Danish turntable and linear tracking tonearm specialist Bergmann Audio.
Bergmann Audio's core design philosophy is one of isolating the turntable platter from any form of vibrational distortion. To this end, the company's three turntables – the Magne, Modi and flagship Galder – are all air bearing designs. As are the Bergmann Audio's two superbly engineered linear tracking air-bearing designs in the Magne ST and the top-of-the-line Odin tonearms.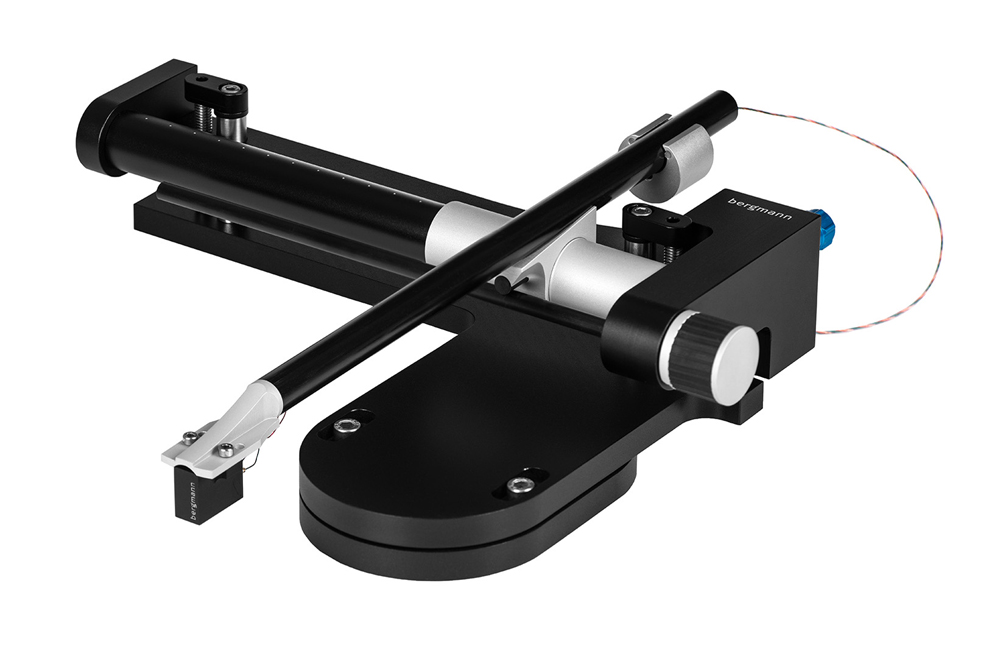 The Galder turntable is a model of sophisticated design, elegant Nordic aesthetic simplicity and advanced engineering. Its 11.8kg aluminium platter if fully floating on an air cushion while the bearing is a 'frictionless' low noise, low friction polymer design which is centred by a steel spindle. The Galder architecture allows the mounting of up to four tonearms (9-, 10- and 12-icnh designs are catered for). The massive plinth is a CNC-machined die-cast aluminium construction which is further reinforced by a 10mm steel plate. Three large custom aluminium and 'ceramic ball' footers provide further isolation and support.
A vacuum system can be used to flatly cushion the record to the platter (and its 3mm acrylic matt) while Bergmann Audio also supplies a custom machined record clamp. The air supply system is said to be "silent, clean and dry" while the system allows easy maintenance via a removable and cleanable air filter. The Galder turntable is the perfect mate for Bergmann Audio's excellent Odin linear tracking air-bearing tonearm.
Similar engineering skills have been applied to the Magne and Modi turntables, with the former packaged with Magne ST linear tracking air-bearing tonearm and the latter being the base for accepting two tonearms. It's worth mentioning that both the Magne ST and the extraordinary Odin tonearms have been designed to not only provide a perfect match to Bergmann Audio's three turntable models but are also suitable as universal tonearms for any turntable.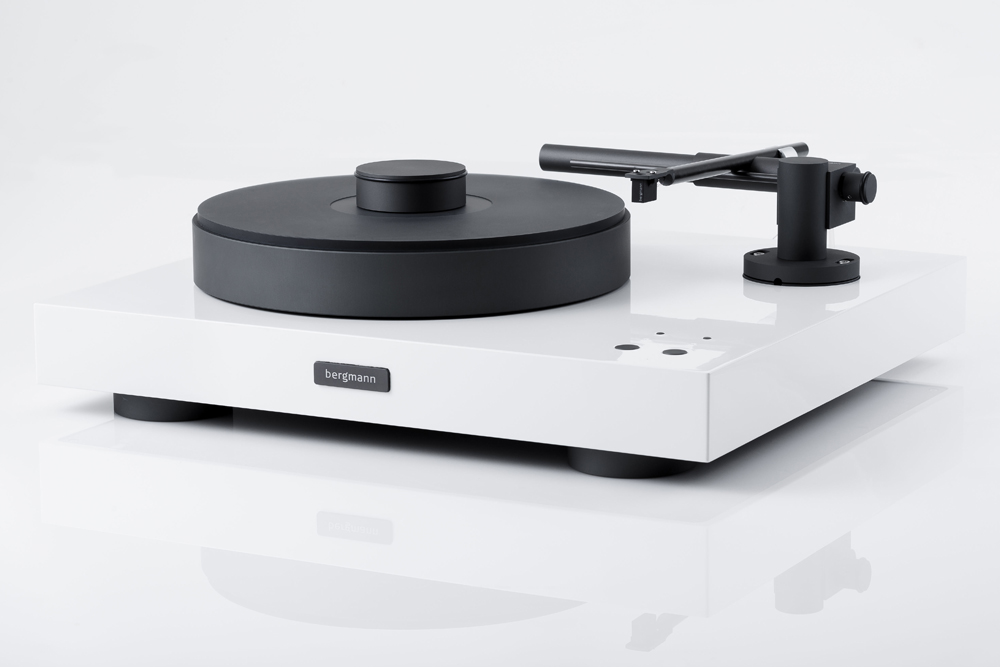 The Bergmann turntables start at AU$16,960 for the Magne packaged with the Magne ST tonearm. The armless Modi starts at AU$11,360 while the flagship Galder starts at AU$24,960. The Odin tonearm starts at AU$8640 and tops-out at AU$12,960 when its matching air supply is optioned.
The Bergmann Audio air-bearing turntables and linear tracking tonearms are available via importer Audio Magic's dealer network around the country.
Bergmann Audio
Price: See Text
Australian Distributor: Audio Magic
+61 3 9489 51 22
www.audiomagic.com.au