Italian audio specialist Grandinote is now available in Australia via PuraSound, distributors of a growing portfolio of select high-end audio brands. Just landed is the Genesi preamplifier – launched at High-End Munich earlier this year – and the Demone monoblock amplifiers, Grandinote's flagship models offering the company's Magnetosolid 'exotic ferromagnetic' technology.
The Genesi is a balanced preamplifier featuring four balanced XLR inputs and one balanced XLR output. It's a Class-A design with wide bandwidth from 0.5Hz to over 650kHz and with a moderate gain of 10dB. The dual mono zero feedback design features direct-coupled stages with no capacitors in the signal path. All components are hand-selected and are of the highest quality.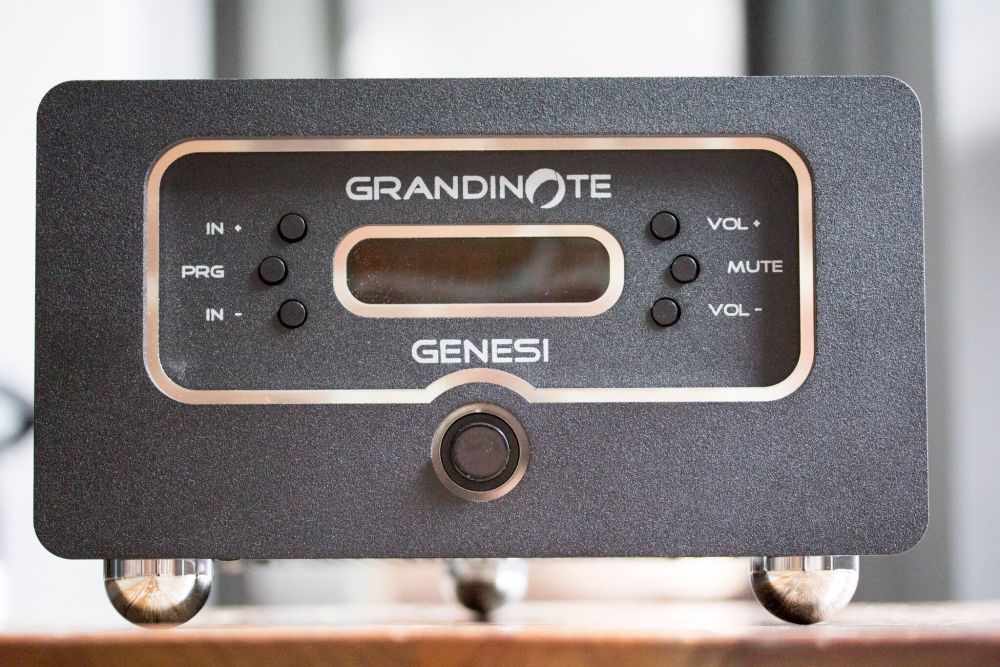 The Demone monoblock amplifiers are rated at 60 watts Class-A and feature the new Magnetosolid-VHP circuitry. The monos' frequency response has been quoted as spanning from 1.5Hz to 350kHz while the high damping factor of 230 promises tight control of bass registers. Again, stages are directly-coupled and the Demone are zero feedback designs. Inputs are balanced XLR.
"With the Genesi and Demone monoblocks combined I haven't heard our TAD R1 sounding so musical before! Great control and dynamics combined with an increased palpability," exclaimed Robert Campbell PuraSound's founder, "Grandinote's technology labelled Magnetosolid is unique in that it follows a tube design but there are no tubes. With Grandinote, you forget to listen to tubes, you forget to listen to solid-state, you only listen only to music."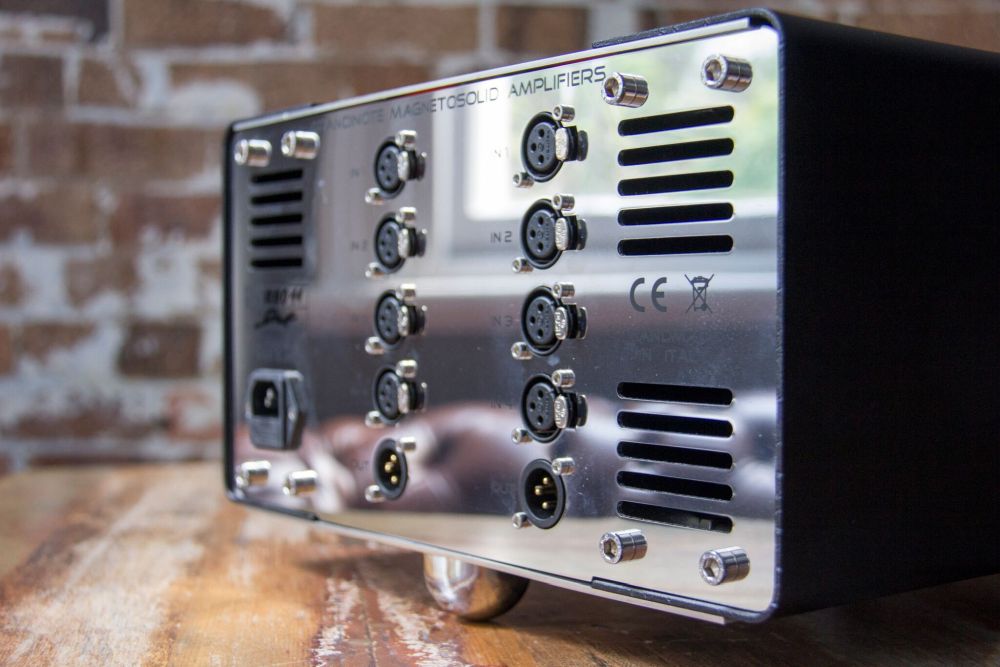 Aside from Grandinote, PuraSound is the Australian distributor for an expanding stable of exotic brands from around the world. Also available from PuraSound are ATC (UK) and TAD speakers (Japan), Aries-Cerat electronics and speakers (Cyprus), Innuos (UK) high-end servers and Subbase isolation products and accessories (Germany).
The Grandinote Genesi preamplifier and Demone monoblock amplifiers are available now in Australia.
Australian Distributor: PuraSound
+61 406 281 051
www.purasound.com
Price: Genesi preamplifier AU$29,000, Demone monoblocks AU$45,000 pair