Following the success of the P5 preamplifier and S5 and M8 power amplifiers, Michi, the high-end arm of Rotel, drops a new pair of upmarket integrated amplifiers to round out the range.
In fact, we posed just this question in our very recent review of the excellent P5 preamplifier and M8 monoblock power amplifiers (review here): Integrated amplifier much? Ask and ye shall receive, right?
So, Rotel now expands its high-end Michi division with the addition of not one but two integrated amplifiers, the X3 and X5, which combine the considerable powers of the line's superb preamplifier and amplifiers. You could be fooled to think that the new integrated amplifiers are in fact the P5. They look almost identical, which in itself is a great thing, these are attractively styled products. In fact, much of the technology is also applied in the new integrated amplifiers.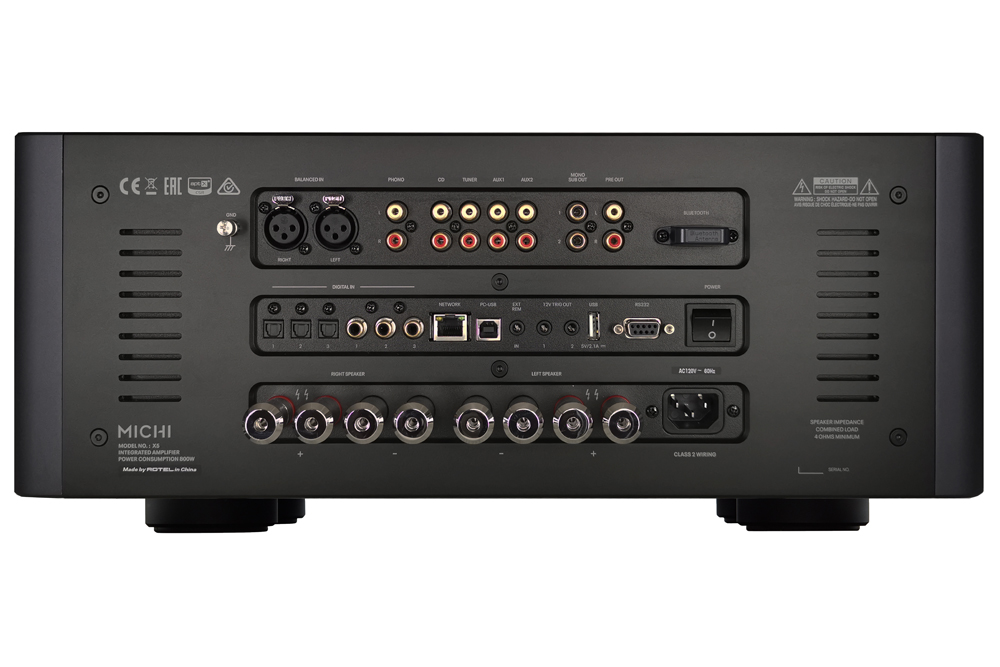 Starting with the entry point X3, we have a 200 watts per channel (8 ohms) Class-A/B amplifier with low Total Harmonic Distortion (THD) at 0.008% and a damping factor of 350 at 20Hz to 20kHz (again 8 ohms). The X3 enjoys the considerable capabilities of Rotel's in-house transformer designs, with the on-board custom transformer being an ultra-low-noise toroidal type. The preamplification stage features many of the digital technologies and analogue/digital input options offered in the full-function P5. Analogue options are via four unbalanced RCA line level inputs, a single set of RCAs for the built-in Moving Magnet (MM) phono stage and a balanced XLR input.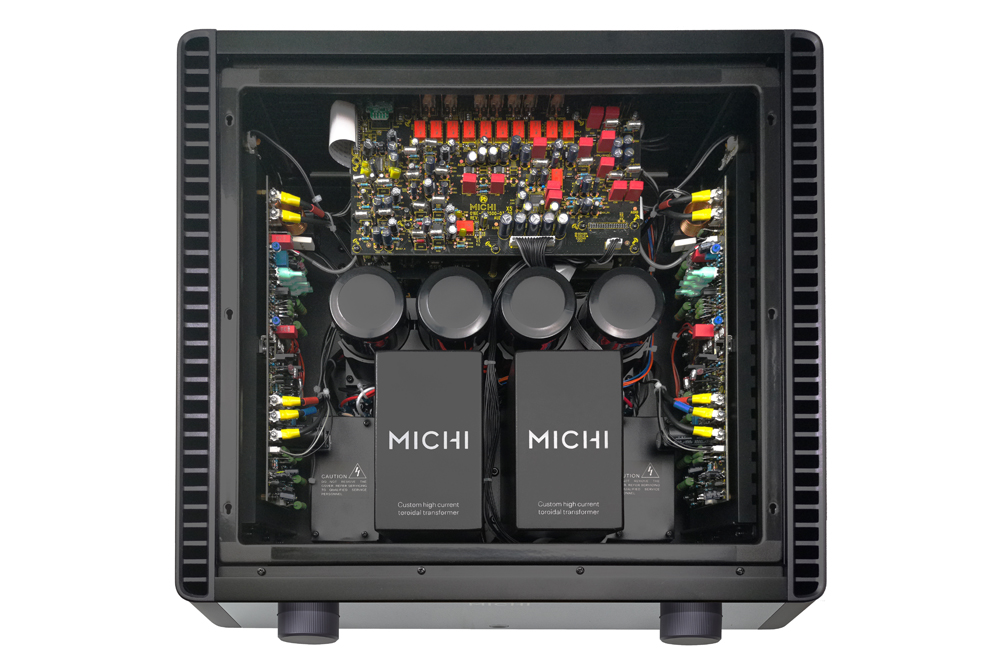 On the digital input side we have a built-in high-end AKM 32-bit/768kHz DAC (DSD and DoP support) with options for USB audio alongside three S/PDIF coaxial (RCA) and three Toslink optical inputs. An Ethernet RJ45 socket allows network connectivity while a further USB port provides storage device compatibility. In addition, there's a Bluetooth module for wireless file streaming via high quality apt-X coding.
The extensive features list is maintained in the Michi X5 integrated amplifier but with some enhancements. For starters, the X5 now adds a Moving Coil (MC) option to the Moving Magnet (MM) stage of the X3. On the digital side, the X5 now supports MQA. A stouter power supply features a larger transformer and a capacitor bank totalling 88,000 mF. The X5's power output is upped to 350 watts per channel into 8 ohms. In order to accommodate the larger power supply, the X5's chassis has taken a steroids regime, being a significantly larger design, when compared to the X3, but in-keeping with the beautiful Michi aesthetic.
Interdyn Director Sam Encel told SoundStage! Australia, ""We're really excited to welcome the new X3 and X5 integrated amplifiers to Australia and New Zealand. The response to the pre-power configurations has already been sensational, and these new models will open up Michi's awesome performance credentials to a wider group of customers."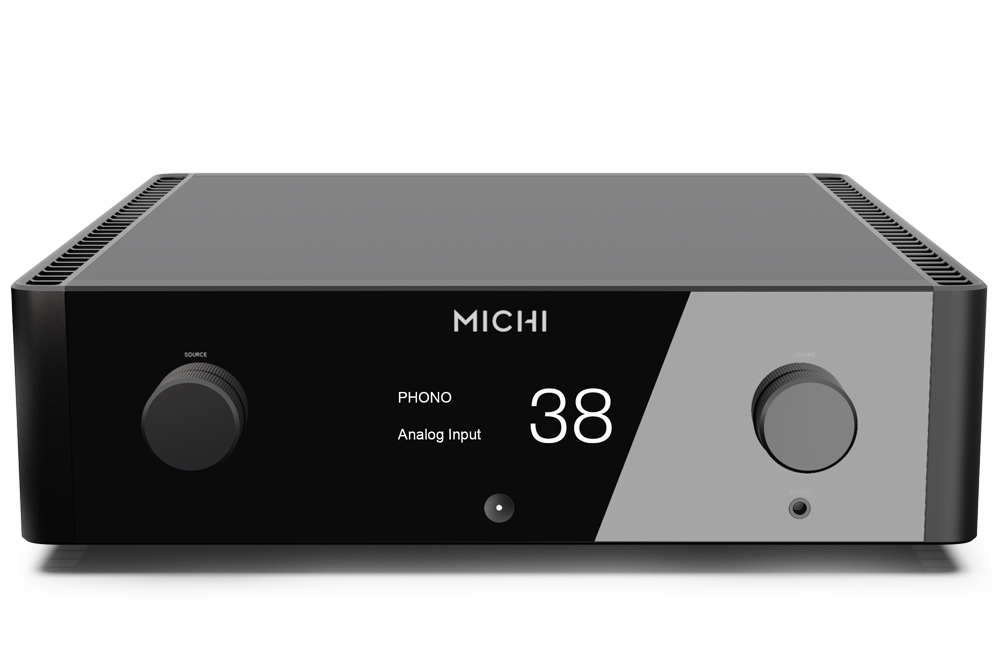 The new Michi X3 and X5 integrated amplifiers will be available in Australia soon via audio specialist dealers around the country. Australian pricing is yet to be determined.
Michi X3 and X5 Integrated Amplifiers
Price: To Be Announced
Australian Distributor: Interdyn
+61 3 9426 3600
www.interdyn.com.au