In a partnership with fellow South Australian Brabham Automotive, Kyron Audio has announced special edition versions of its high-end loudspeaker systems reflecting the supercar maker's styling motifs and materials technologies.
Back in 2011, Kyron Audio made headlines when the truly innovative South Australian company launched with Gaia, a loudspeaker system – actually a system in the true meaning of the word – with a unique arrayed design, using some of the very best drivers available, in a box-less structure with framework fabricated and finished to the highest standards.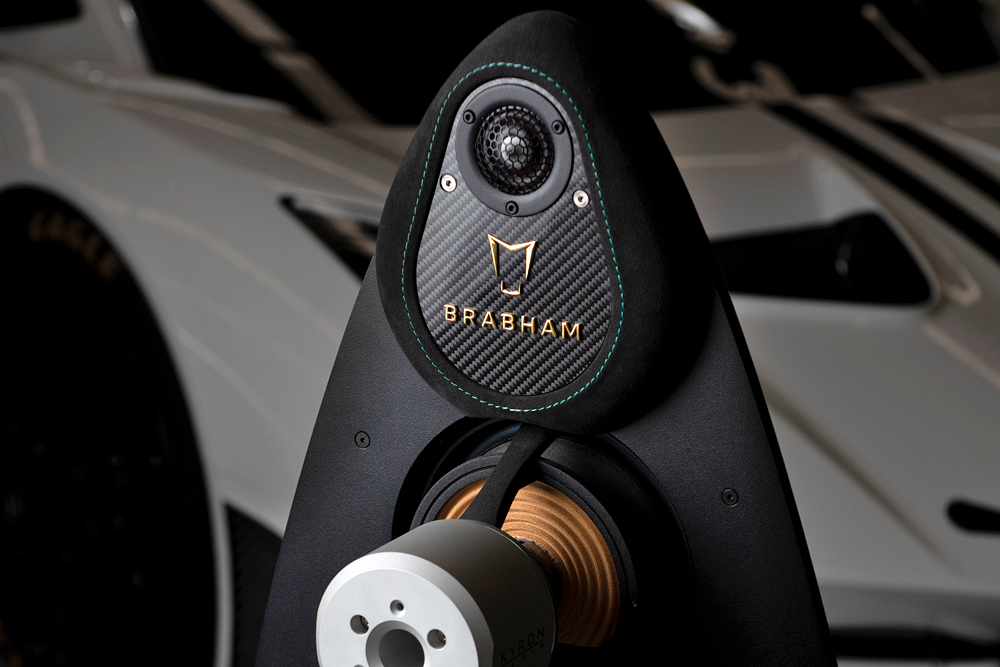 Later in 2013, Kyron Audio launched a somewhat downscaled version of Gaia in the Kronos, again a fully self-contained system including DAC, amplification and powerful DEQX-based DSP with room correction technology. Kronos made an even bigger splash and garnered high praise from the world press. Kyron Audio's newest creation is the Phoenix flagship line which consists of a Kronos-like main speaker system, a matching multi-driver bass tower, advanced column controller and a high output subwoofer.
Now, Kyron Audio has teamed-up with Brabham Automotive to create versions of Phoenix, Gaia and Kronos speaker systems reflecting the supercar maker's designs and colour palette. The new loudspeaker system versions are aimed exclusively at owners of BT62R, a road-authorised variant of the BT62 racetrack masterpiece (the '62' model denomination reflects the company's manufacturing beginnings back in 1962). The partnership is simpatico by way of common philosophies behind heightened expression in industrial design, advanced engineering and high-technology materials.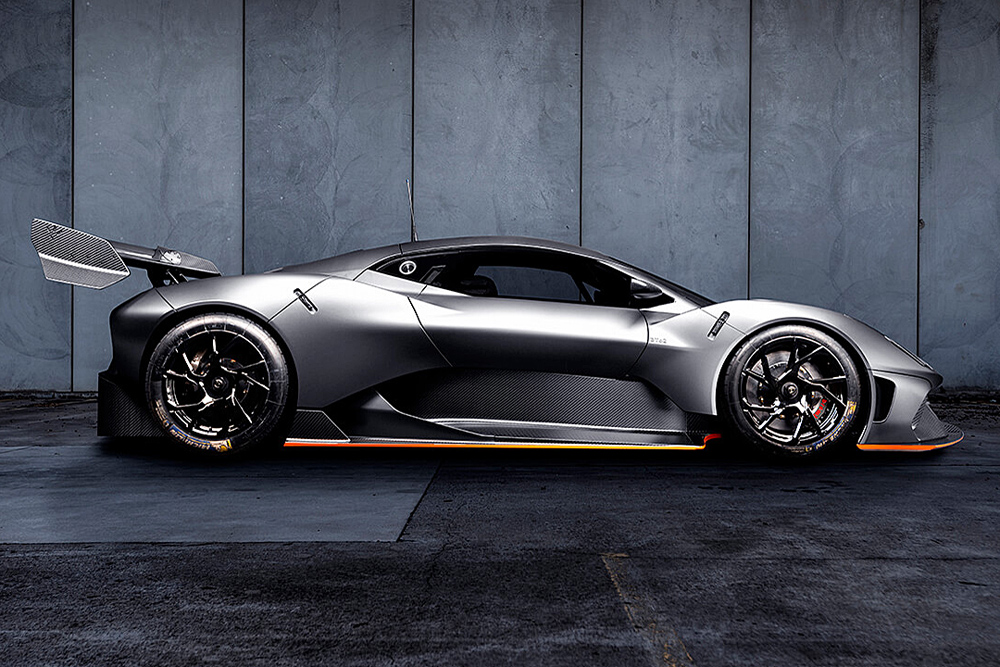 Brabham Automotive is the brainchild of a team of automotive industry experts and technicians headed by David Brabham, son of legendary Australian racing car champion driver Sir Jack Brabham. David Brabham himself is a champion, winning the Le Mans 24 Hours Class three times. David Brabham has driven for the Peugeot and Aston Martin teams, winning GT1 with the latter. While Brabham Automotive is, of course, in a total different category, we wonder what opportunities the closure of Australia's Ford and Holden manufacturing may present in terms of personnel in engineering and fabrication and production hardware.
Kyron Audio's co-founder and Lead Designer Lee Gray told SoundStage! Australia, "Just as a Brabham changes your perception of what a supercar can do, enjoying music via the Kyron Audio system is a mind-changing, immersive experience. We are proud to share Brabham's passion for performance and dynamics and look forward to creating outstanding experiences for our shared clientele."
Dan Marks, CEO of Brabham Automotive expounded, "Brabham partners with brands which have the same focus on quality, customer engagement and which strive for excellence in their field. Kyron Audio, a fellow Adelaide-based company, fits that mould, making a premier product for the world stage. Kyron's dedication to design, engineering and performance matches our own, offering Brabham customers an outstanding lifestyle choice."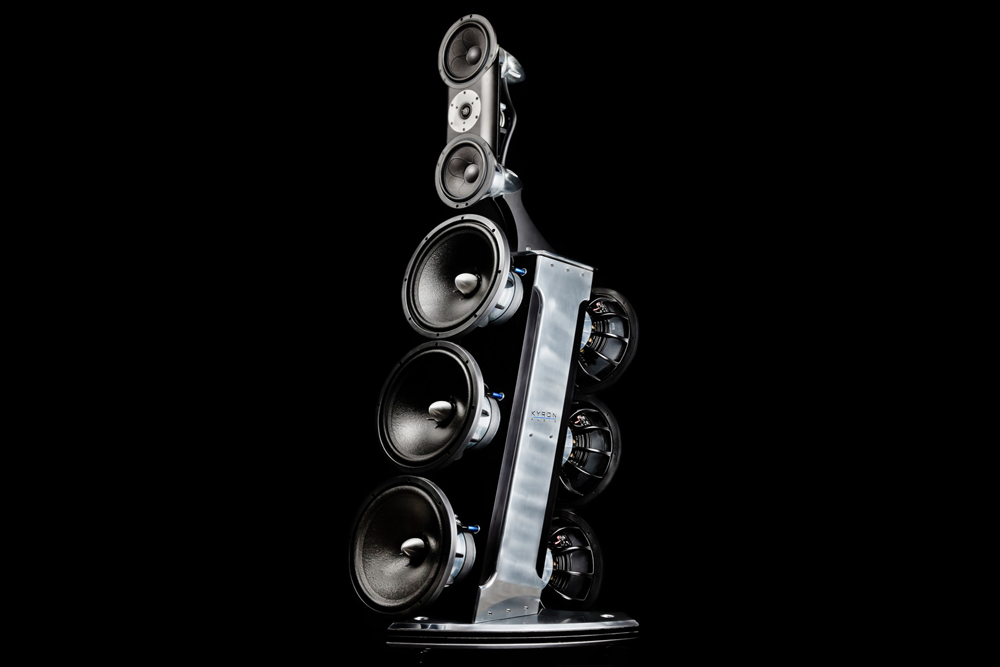 Kyron Audio's 'Brabham' editions are available via special order to Brabham Automotive customers. We'd guess lessons learnt via the partnership, in terms of construction techniques and the adoption of new materials, will eventually trickle down to Kyron Audio products available to music lovers at large and those who seek the best in high-end audio.
Kyron Audio Brabham Special Edition
Kyron Audio
+61 3 9016 2585
www.kyronaudio.com.au
Brabham Automotive
www.brabhamautomotive.com