The highly respected Danish audio specialist simply known as Copland makes a return to Australia under a new partnership agreement with distributor of select products, Melbourne's Audio Magic.
Known for its valve, hybrid and solid state amplification designs, Copland hits our shores with a trio of products, soon to be joined by further amplification options. Recently arrived in Australia are Copland's CSA 100 hybrid integrated amplifier, CT 408 KT-150-based valve integrated amplifier and small-format DAC 215 digital-to-analogue converter, preamplifier and headphone amplifier.
The CSA 100 (AU$6600), as the name hints at, is a 100 watts per channel (8 ohms) amplifier with a single 6922 valve implemented into the preamplifier stage while the grunt for the output has been designed around a MOS-FET circuit. The power supply is solid enough to be rated down to 2 ohms loads. The CSA 100 features a built-in DAC and optional Bluetooth module (HD aptX quality) wireless streamer function. The digital stage offers USB, twin S/PDIF coaxial RCA and dual Toslink optical inputs allowing wide system configuration options.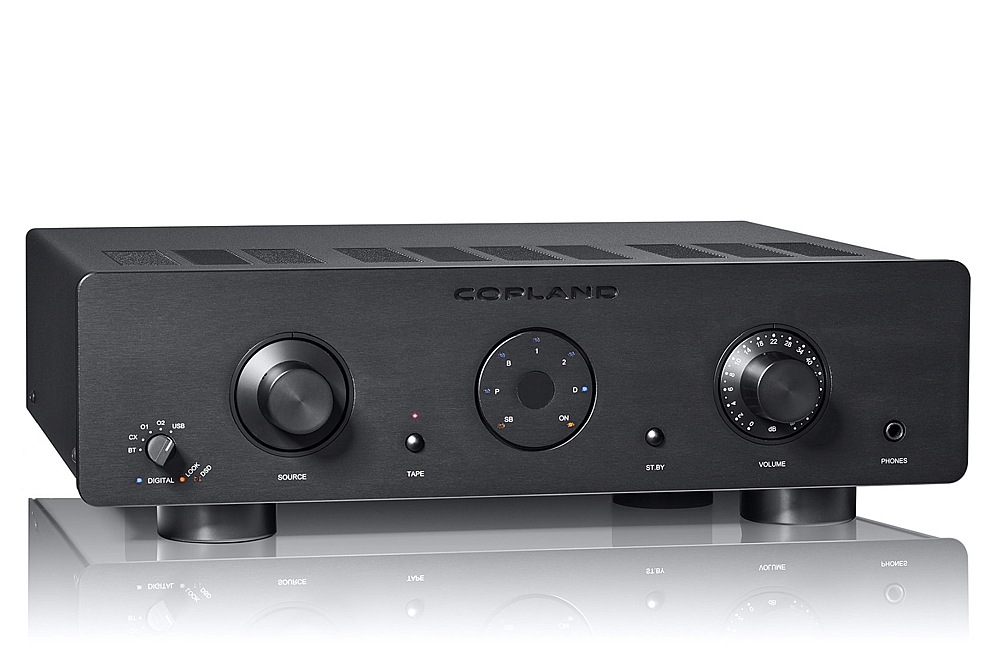 The CT 408 (AU$9900) turns things in conversely, circuit-wise, by applying a MOS-FET driver stage ahead of a valve output stage comprising of four KT150 valves providing 75 watts into both 3 ohms and 8 ohms. A J-FET stage is used for the in-built phono stage which is designed with "Active RIAA equalization employing more than one hundred discrete components inside a noise-shielding box of its own." The phono stage accepts both Moving Magnet (MM) and Moving Coil (MC) cartridges. Further, the CT 408 features an on-board Class-A headphone amplifier, multiple large regulated power supplies designed to eliminate AC power fluctuations. The various amplification stages employ two 12BH7 and two 6072A/12AY7.
Finally, the DAC 215 (AU$3450) is a high-resolution digital-to-analogue converter, preamplifier and headphone amplifier all-in-one. The DAC employs ESS Technology's ES9018 Reference 32-bit chips and is capable of playing back PCM at up to 32-bit/384kHz and DSD128 files/streams via a variety of digital inputs including asynchronous USB. The headphone and preamplification stages employ two ECC88/6DJ8/6922 valves.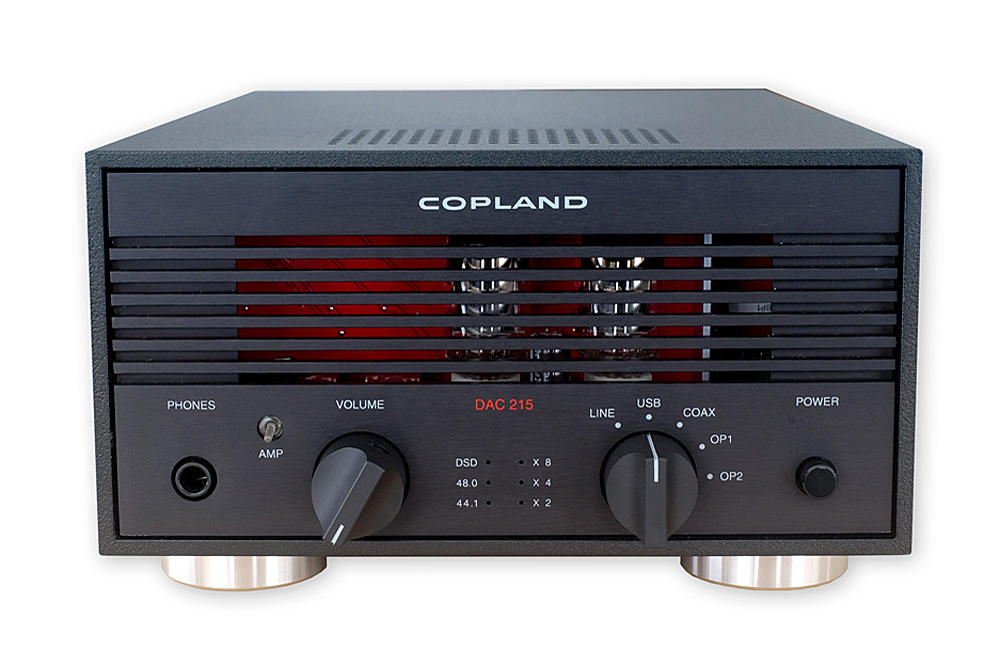 The Copland CSA 100, CTA 408 and DAC 215 are now in the country with availability soon to be expanded via further products. Copland is distributed in Australia via Audio Magic's network of audio specialist dealers.
Copland CSA 100, CTA 408, DAC 215
Price: See Text
Australian Distributor: Audio Magic
+61 3 9489 51 22
www.audiomagic.com.au