Audia Flight has unveiled the FLS 9, its newest integrated amplifier which carries-on the company's thorough engineering and sophisticated design to a new entry-point.
The new FLS 9 integrated amplifier takes many of the engineering features from its larger brother, the FLS 10, and adopts them to a somewhat smaller package. While being the FLS 9 is indeed the smaller sibling, it's nevertheless a powerhouse-of-an-integrated, being capable of outputting 150 watts RMS into 8 ohms, almost doubling its power to 290 watts into 4 ohms and is rated to drive down to 2 ohms with a rating of 500 watts RMS. The healthy power output comes from Audia Flight's use of a large power supply featuring a 1000 watts shielded toroidal transformer (plus separate toroidal transformer for control board supply), 12 output transistors and a 120,000 uF high quality capacitor bank.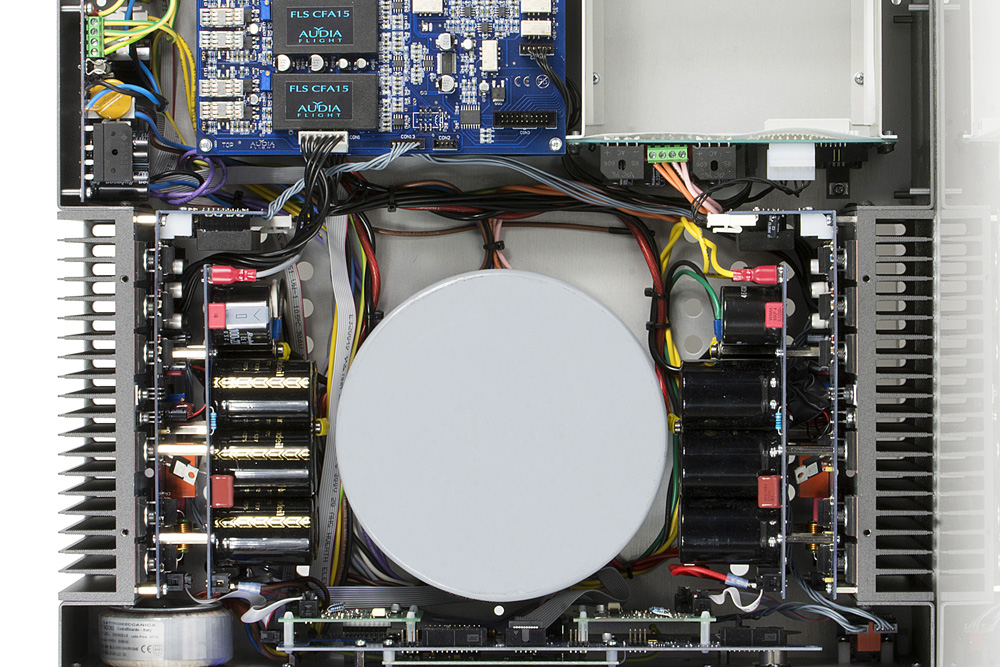 Socketry is generous. The FLS 9 features two balanced XLR and three unbalanced RCA inputs while Audia Flight has also provided a single XLR and an RCA line level plus REC RCA line level outputs allowing connectivity to an additional power amplifier, a subwoofer or for home cinema system integration. The FLS 9 features a high quality headphone stage with front-fascia 6.5mm jack output.
The modular design allows the addition of optional boards which add Digital-to-Analogue Converter (DAC) and phono stage functionality. The DAC module houses an asynchronous USB input (galvanically isolated) capable of resolutions up to 32-bit/768kHz and DSD5.6MHz. Further digital inputs are by way of Toslink optical, AES/EBU via XLR-type connector, two S-PDIF coaxial and connectivity to Audia Flight's SACD transport, all with 32-bit/192KHz capabilities and upsampling to 32-bit/768KHz. Audia Flight is developing an additional DAC streaming board.
As per the usual Audia Flight standard, the FLS 9's chassis is immaculately assembled from high grade aluminium using brushed and anodised large gauge panels, features a machined company logo etching on its top panel, incorporates flush-mounted heatsinks and much more. Audia Flight provides a solid aluminium full-function remote control. The FLS 9 weighs in at 25.5kg.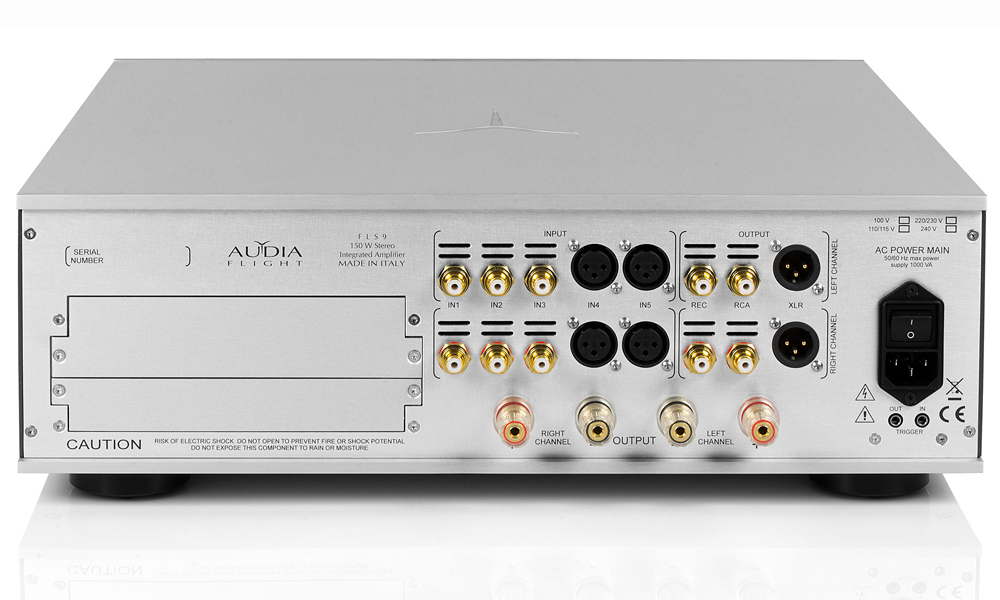 The new Audia Flight FLS 9 integrated amplifier retails for AU$10,900 and will be available around the country via specialist retailers.
Audia Flight FLS 9 Integrated Amplifier
Price: AU$10,900
Australian Distributor: Absolute Hi End
+61 488 777 999
www.absolutehiend.com