Swiss manufacturer HiFiction AG has announced the new Thales Statement tonearm, a component manufactured from the ground up and featuring the precision methodologies associated with the company's renowned arms and turntables.
The new tonearm is to be the reference for Thales and is an evolution – and revolution – of the company's previous tonearms which began with the Simplicity arm designed by company founder Micha Huber. Huber sought to design an arm that featured 'geometrically correct tracking with low friction pivoted bearings'. Each component of the arm is designed to perform its task in an optimum way while being kept as simple as possible in order to avoid distortions and other resonant aberrations.
Special aluminium alloys, which provide extremely high damping, have been implemented in the arm tube and head shell while the bearing unit has been totally encapsulated in order to provide maximum mechanical rigidity (quoted as being 100 times more rigid). The bearing and chosen parts have been diamond coated for additional damping. Further new technologies implemented in the bearing structure provide 'low impedance' points from base to head.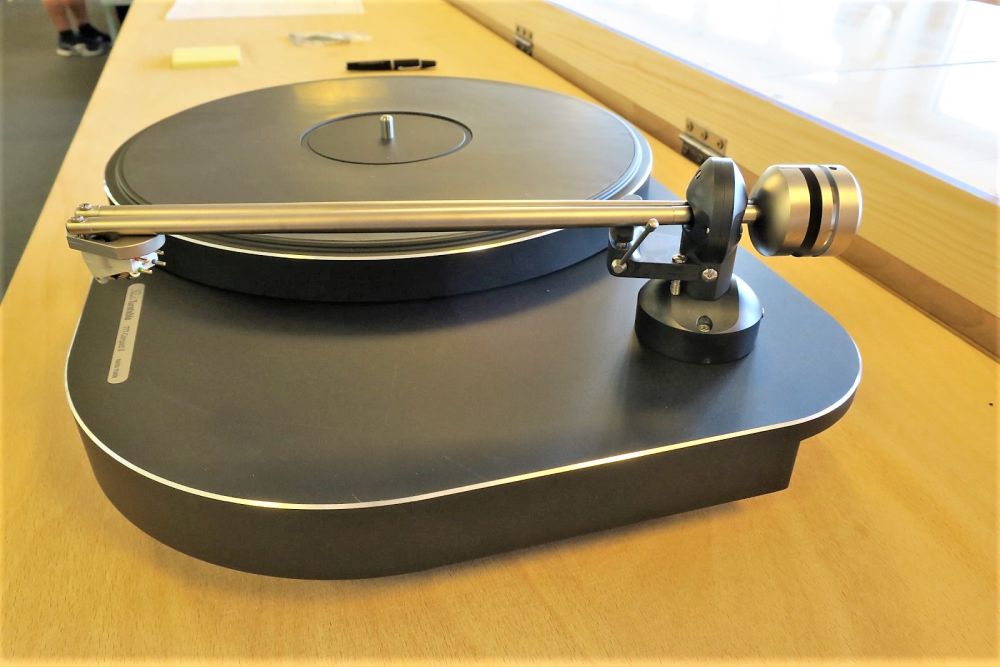 The Statement arm features a fine adjustment device for VTA with 1/10mm scale and further fine adjustment for Azimuth with 1/3 degree scale. The arm's mounting distance is 230mm, the tracking error is quoted as 0.006 degrees and the arm's effective length is 229mm. Mass has been quoted as 24 grams while the arm accepts cartridge weights spanning from 7 to 20 grams. A special clamping mechanism inside the installation-ring allows adjustment on the fly.
The Statement arm is available in a gold version (gold-coated) and in a silver version (rhodium-coated). The Thales Statement tonearm is priced at AU$27,200 for the silver version and $29,300 for the gold version. Availability is via retail specialist Sonic Purity while the Australian distribution is handled by the Pure Music Group.
Australian Distributor: Pure Music Group
+61 409 504 805
www.puremusicgroup.com.au