Recently, major Australian high-end audio and headphones distributor BusiSoft AV presented a number of awards to outstanding retailers around the country.
While we don't normally report on Business-to-Business (B2B) events – in our 'NEWS' pages we tend to focus on product releases and related stories – under the current global climate we thought it pertinent to spread a little good news.
BusiSoft AV is one of Australia's biggest distributors, and again this year, the company has taken an initiative to reward Australian dealers who are excelling at servicing the industry in the trenches at consumer level. Across the world, these are tough times for the retail space across many industries.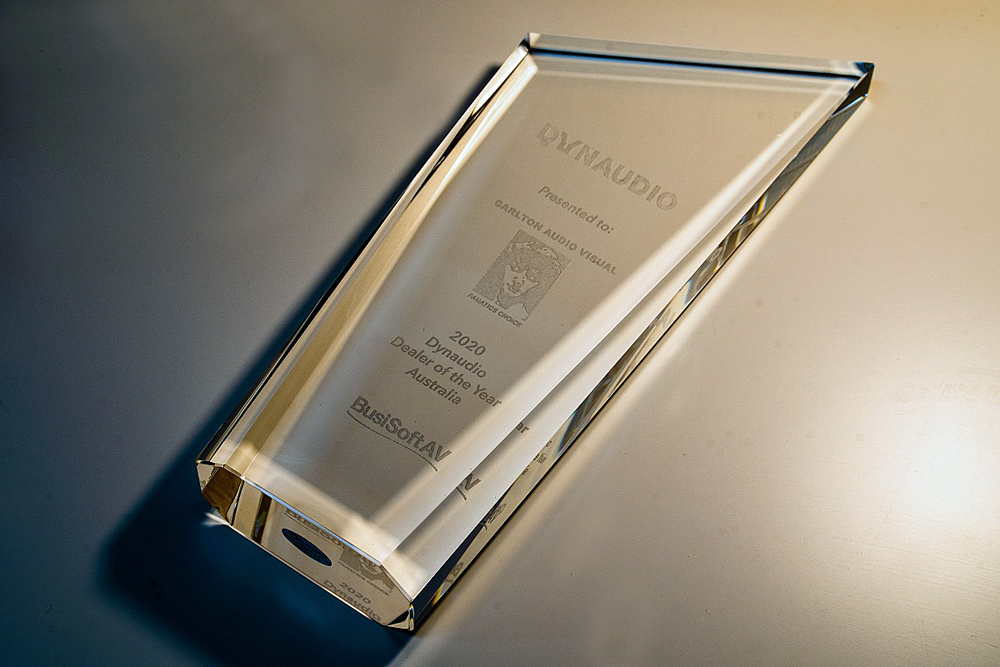 For us in audio, the fact that we're spending more time at home indoors presents the opportunity to spend far more time listening to music. When it comes to our systems, it is also an opportunity for contemplating areas where we'd like to improve its performance. This is where, given appropriate social distancing and mindfulness in general (audio retailers have adopted current safe practices), we can visit audio specialists in-store or online via the dealer website.
BusiSoft AV's criteria for the awards spreads across a number of areas where specialist retailers have excelled, such as end-user feedback, customer experience in-store both in terms of product range and display, brand focus, marketing activities and initiatives, overall sales and cooperation with the distributor to both grow the brand profile and mutual business.
Congratulations to all the winners! The awardees are as follows (clicking the company name takes you to the website):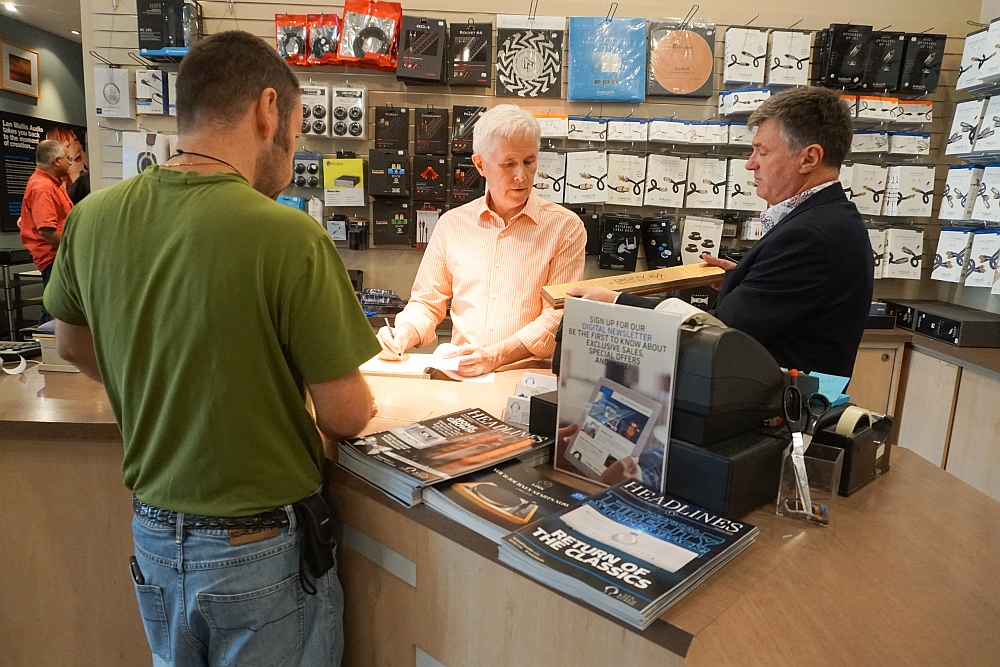 Team NSW's Len Wallis (centre) is hands-on-deck at his award-winning store
For the first time due to the current travel restrictions in Australia (reflected around the world too), BusiSoft AV director George Poutakidis was unable to personally present the awards (remember to thank the courier instead…). Poutakidis told SoundStage! Australia, "It's a shame we are unable to personally congratulate our dealers on their outstanding performance, but we value their health and safety above all else. We're thrilled to work with such dedicated store owners and look forward to an even better 2020."
BusiSoft AV
+61 3 9810 2900
www.busisoft.com.au