Following the acquisition of the Thorens distribution rights in Australia by BusiSoft AV late last year, the company has announced the imminent arrival of the new TD 1600 turntable.
The landing of the new TD 1600 will bolster the wide range of Thorens turntable products to be offered in Australia via local distribution partner BusiSoft AV. The mid-level TD 1600 benefits from Thorens' over a century's worth of experience in the consumer electronics industry, with the company establishing in 1883, making it the world's oldest audio entity (Yamaha was to follow only four or five years later).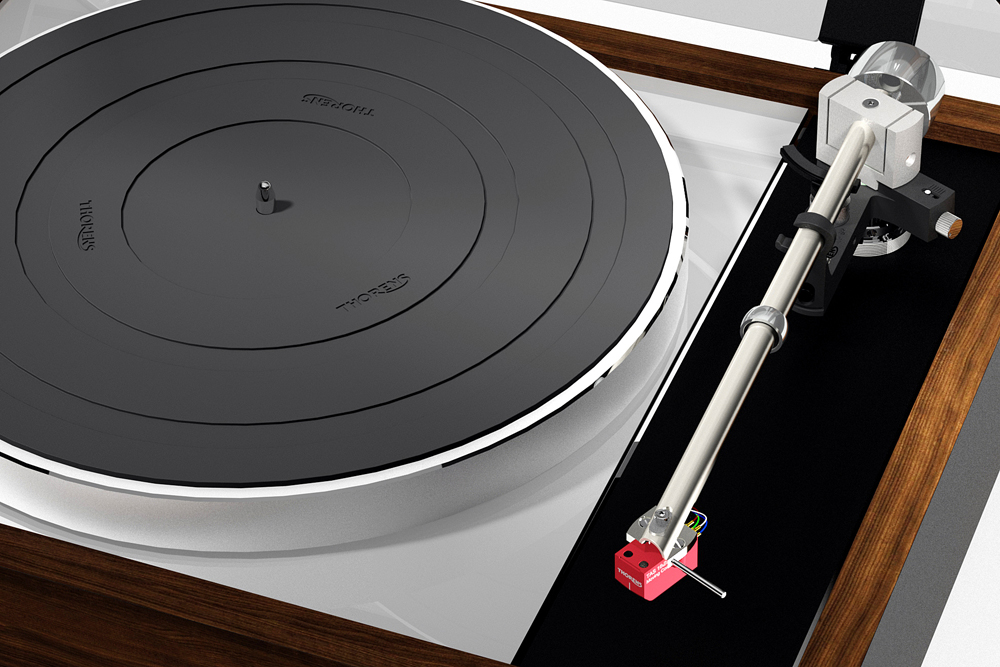 Being predominantly a "phonograph" maker – although there have been some deviations into other electronics spaces such as amplification and the current range of phono stages – Thorens has an unbeatable depth of knowledge and experience in building excellent turntable products. The offerings extend from the basic entry level TD 158 to the top-end of analogue playback where the company spares little expense by applying its full development efforts on the TD 550 and TD 907 flagship models.
The relatively new belt-driven TD 1600 (and the identical TD 1601 barring the additional electronic controls), which is due to arrive in Australia shortly, is a mid-level expression of Thorens' turntable making powers. Despite looking quite traditional with its wooden plinth, rubber matt atop the two-part platter (running an inner polished belt) and conventional acrylic dustcover, Thorens has applied several 21st century technologies in order to improve performance.
For starters, the suspended sub-chassis is now supported via a bottom-mounted high-tech three-point conical suspension system while speed is monitored via a new controller managing a more powerful motor (33rpm and 45rpm speeds available). The TD 1600 features both balanced XLR and unbalanced RCA output options and it comes fully loaded with Thorens' well-engineered TP 92 9-inch tonearm.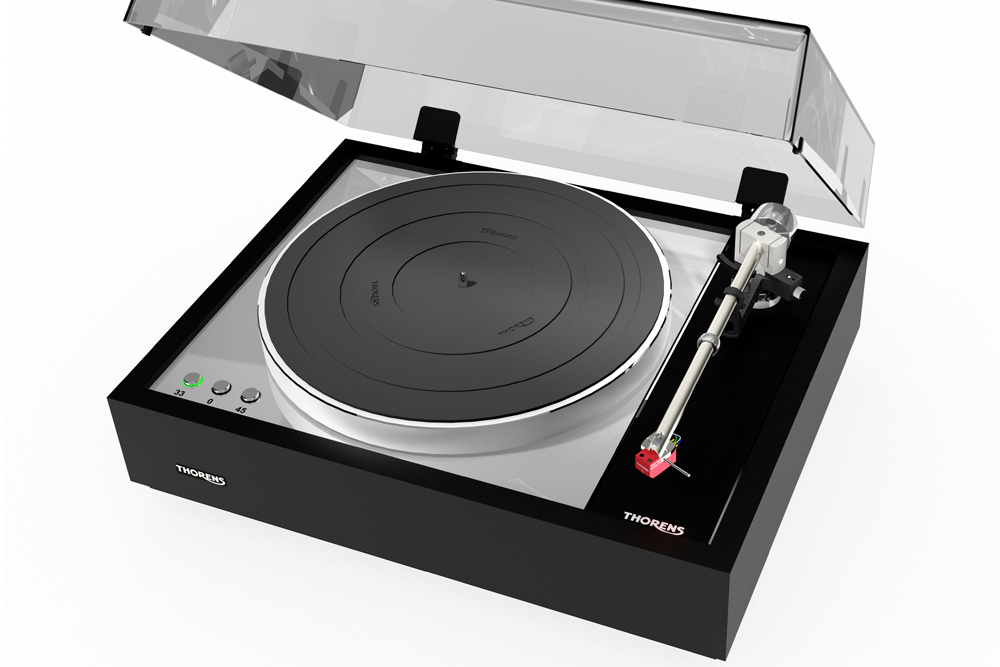 The TD 1600's beautiful wooden plinth is available in two finish options – matt black and natural walnut with a contrasting aluminium top plate and black armboard section.
The Thorens turntables and electronics are distributed in Australia via BusiSoft AV and available around the country via its established dealer network.
Thorens TD 1600
Price: AU$4799
Australian Distributor: BusiSoft AV
+61 3 9810 2900
www.busisoft.com.au