Chord Electronics makes available in Australia its new Ultima PRE 2 preamplifier to perfectly complement the highly acclaimed and award-winning Ultima power amplifiers.
A direct replacement for the CPA 5000, the new Ultima PRE 2 preamplifier brings the latest proprietary ultra-high-frequency power supply and ultra-low-noise circuitry to the platform. Chord Electronics boasts a superb noise floor performance of below -130dB while a number of circuit refinements promise performance in line with the excellence of the Ultima 2 monoblock amplifiers we so favourably reviewed and, subsequently, awarded a SoundStage! Australia Innovation in Design Award (link here).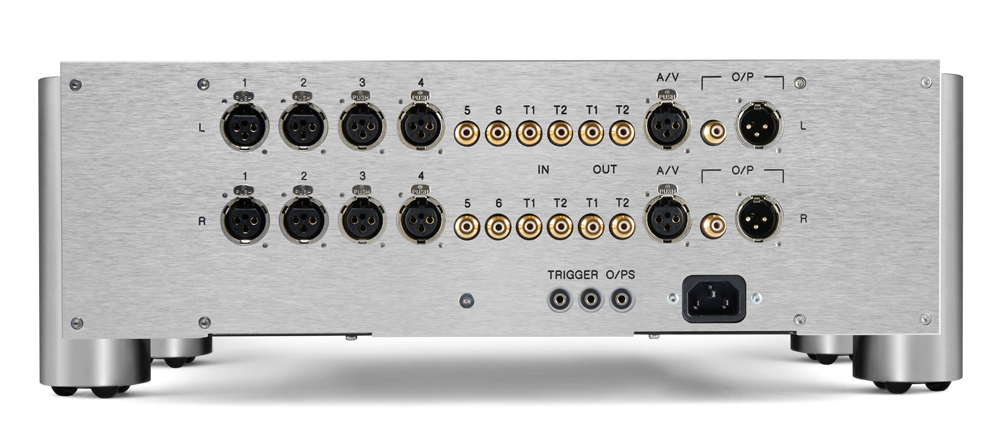 Connectivity encompasses a gang of four balanced XLR and four unbalanced RCA inputs while outputs are offered as a set of balanced XLR and unbalanced RCA. Each input is microprocessor controlled and features a selection of gain levels (6 in total which are stored even after power has been removed) allowing level matching between inputs. Two independent RCA record loops are also available. An A/V processor loop (both RCA and XLR), IEC socket and 12V in/out triggers round out the rear panel connectivity.
The Ultima PRE 2 preamplifier has an in-built headphone amplifier which supports two front fascia 6.35mm jack inputs, with the amplifier said to be a low distortion and low noise design.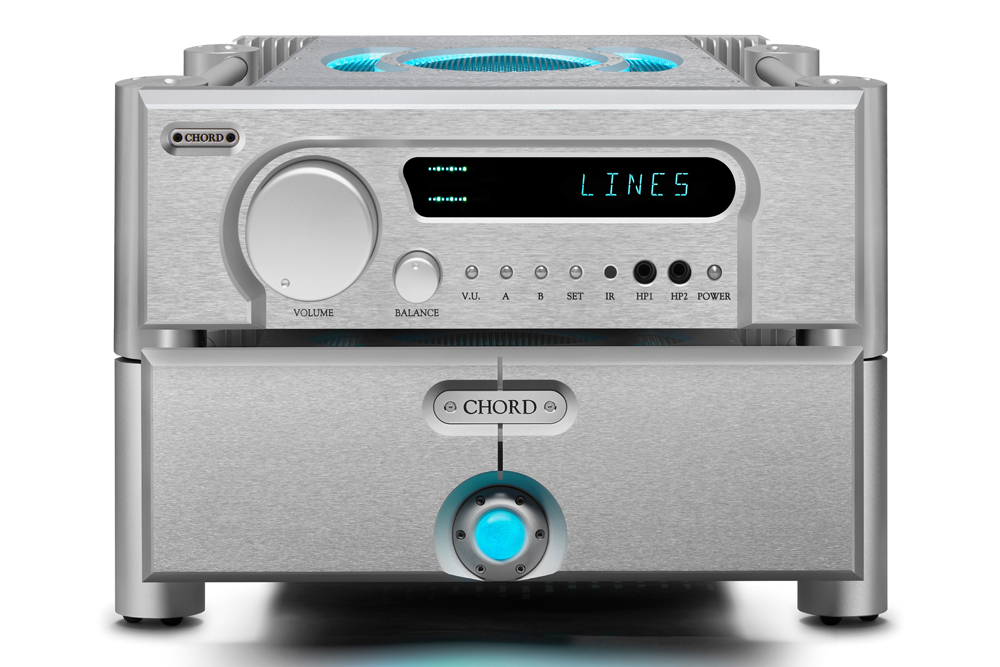 The Ultima PRE 2 preamplifier adopts design cues from the extremely attractive Ultima amplifiers. The 'bolt-less' fascia is the same 28mm aircraft-grade brushed aluminium while the solid chassis also supports Chord Electronics' unique stackable Integra Leg System. Should you prefer an alternative styling, a no-cost option is available via the same high-polish black acrylic side panel system offered for the power amplifiers. The Ultima PRE 2 is available in Argent silver or Jett black finishes.
Chord Electronics Ultima PRE 2 Preamplifier
Price: AU$26,500
Australian Distributor: Radiance Audio Visual
+61 (0) 2 9659 1117
www.radianceav.com.au