Reaching a three-decade milestone sees electronics specialist Karan Acoustics launching a celebratory 30th Anniversary 'Master Collection' flagship product range.
The Master Collection will eventually feature a choice of two preamplifiers and stereo and monoblock amplifiers but at this stage, the company has announced the line's top-flight preamplifier. The new LINEa/PSUa two-box flagship will later be complimented by the LINEb single chassis preamplifier.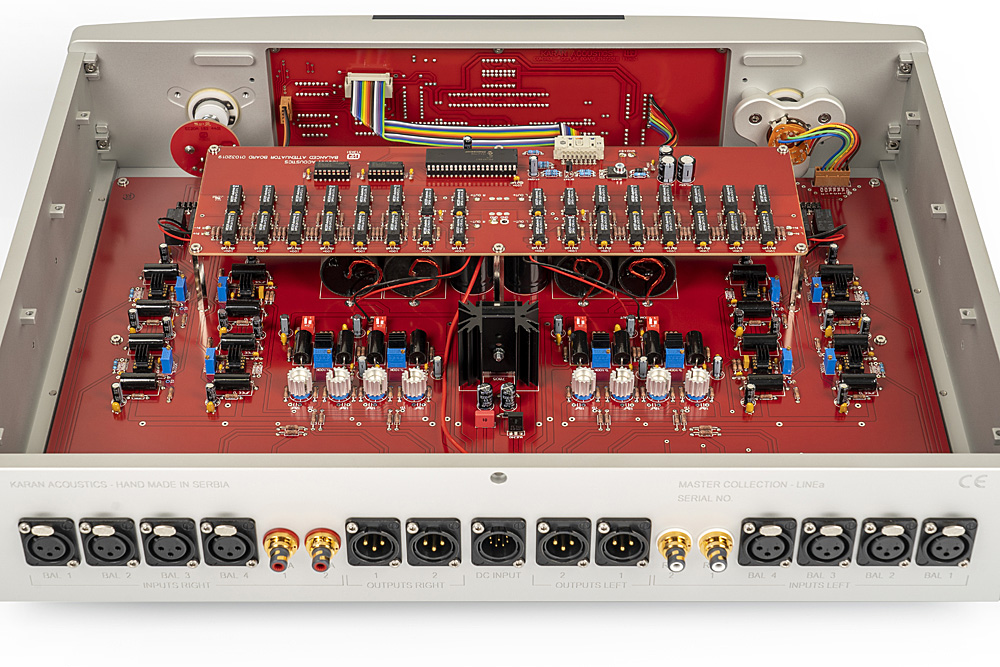 Subsequent further products will be a quad of power amplifiers in the POWERa mono and POWERb mono amplifiers and POWERa and POWERb stereo models. As far as phono stages are concerned, the Master Collection will feature the PHONOa/PSUa (twin chassis with separate power supply) with three inputs and in-built RIAA, EMI, DECCA, Columbia and Teldec EQ curves and absolute polarity selection. The PHONOb will be a single chassis downscaled version with a single input, five EQ curves and absolute polarity selection.
The LINEa two-chassis preamplifier has been designed as an all-out attack on the preamplification state-of-the-art. Karan Acoustics' Founder Milan Karan has encompassed all of the last 30 years of electronics design into the LINEa. An exhaustive process of component selection involving both extensive listening trials and strict measuring regimes has even stretched to the inclusion of bespoke Cardas Audio internal wiring and the incorporated Critical Mass Systems (CMS) CS2 isolation footers. Further isolation and resonance control techniques have even been applied to the ultra-thick PCBs which feature massive copper traces.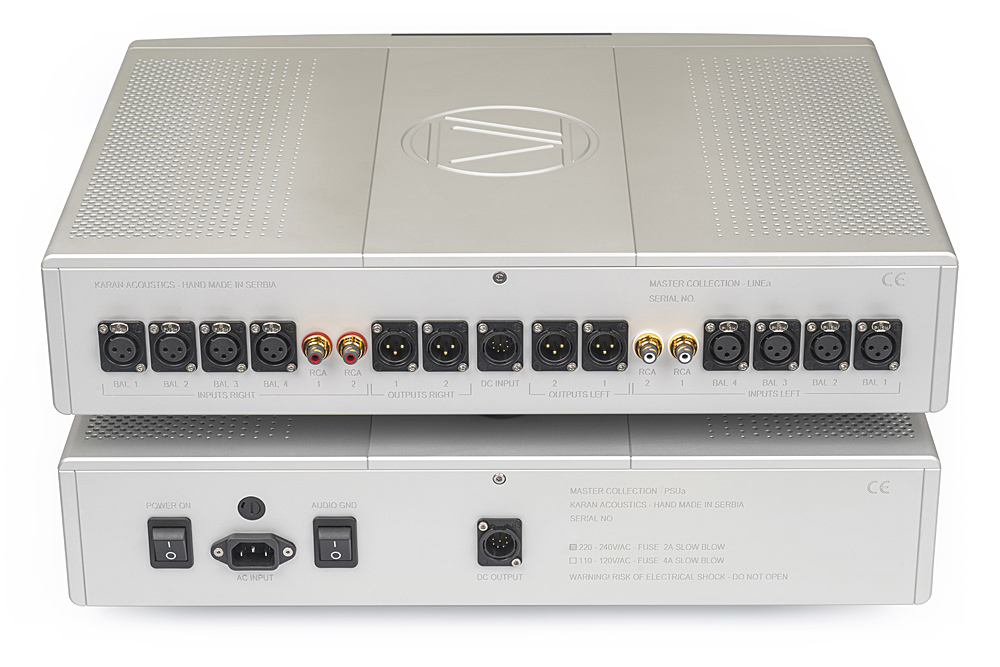 The LINEa is a Class-A design with no global feedback and features fast DC-Coupled circuits "guarantee zero phase shift". Connectivity options include four balanced (XLR) and two unbalanced (RCA) line inputs and two balanced XLR outputs. The unit's input impedance is 30 kohm and its output impedance is a very low (meaning highly power amplifier compatible) 90 ohms. A choice of either +6dB or +9dB of gain is user selectable. While the +/- 0dB frequency response has been quoted as spanning the requisite 20 Hz to 20 kHz, Karan Acoustics states that this is a wide bandwidth design with a +/- 3dB range of 1.5 Hz to 3 MHz. Total Harmonic Distortion (THD) and Inter-Modulation Distortion (IMD) are both quoted as a low 0.003 percent (20 Hz to 20 kHz at full output).
The LINEa's chassis is constructed from the very best quality aluminium available and has been designed and machined with careful note regarding vibrational distortion control, circuit mechanical and electronic isolation, reliability in terms of all the switching (including the high quality relay-based volume control) and long-lasting aesthetic beauty.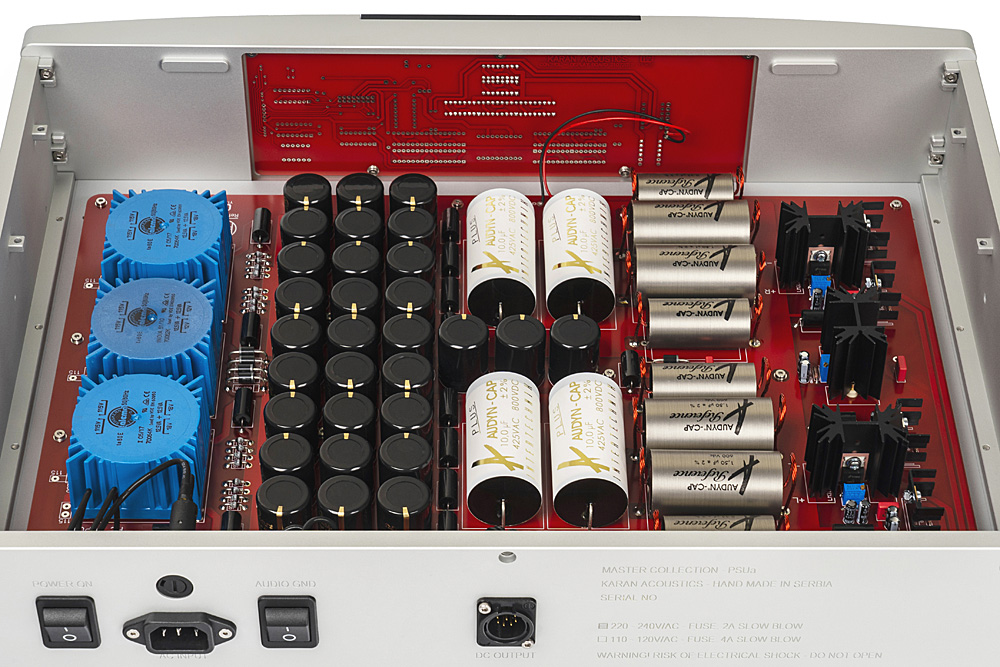 Milan Karan told SoundStage! Australia, "In our attempt to bring all the emotions stored within so many fine recordings of all genres of music and let you, the music lover and listener, infinitely enjoy your music collection at a, so far, unsurpassed level of pleasure and joy, we have put all our knowledge, experience and love for the music into the design and execution of our new 30th Anniversary Master Collection."
Karan Acoustics Master Collection LINEa/PSUa Preamplifier
Price: AU$56,000
Australian Distributor: Radiance Audio Visual
+61 (0) 2 9659 1117
www.radianceav.com.au