The modular Cube loudspeaker products from Soundgil, a multinational design and manufacturing collaboration between Germany, UK, Korea and Taiwan, is now available in Australia.
The Soundgil Cube speakers are a small, well… cube modular design which offers configuration options in terms of the main speakers' positioning relationship with the control unit's own in-built speakers and connectivity bay.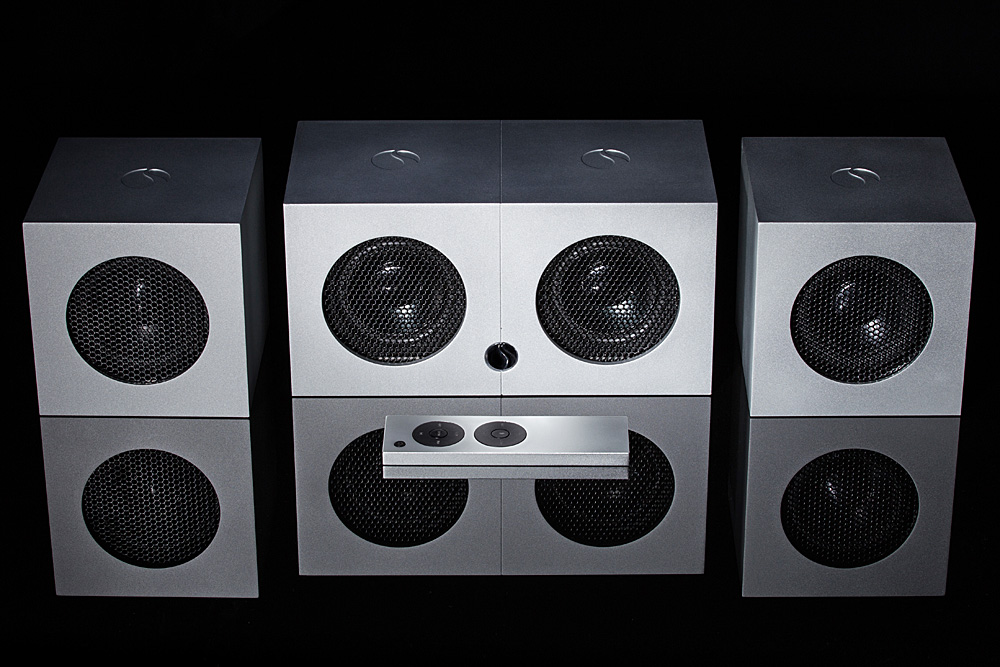 The Cube speakers are constructed from high-grade CNC-machined aluminium with the small enclosures housing the single speaker driver while a 'double cube' unit houses two further drivers and all the required source connectivity, switching and amplification system.
The Cube's control unit features the dual 50 watts amplification with the connectivity bay housing the built-in Digital-to-Analogue Converter (DAC) accepting USB and optical (via 3.5mm mini-jack) inputs. The 3.5mm also serves as an analogue line input. Soungil provides all the required connecting wiring which includes the digital 3.5mm mini-jack to optical, 3.5mm to 3.5mm mini-jack, OCC master-to-slave-style speaker cables, power supply and remote control. Further system control is available via a free Soundgil App which operates via Bluetooth 4.2 and also streams at aptX quality. Internal cable is via PCOCC single crystal pure copper used to interface the single bespoke 75mm driver which has been voiced by Soungil engineers to "Sound warm, transparent and delicate, optimizing perfect sound field."
Soundgil provides specifications outlining a frequency response of 55 Hz to 26 kHz and a 1 kHz Signal-to-Noise Ratio (SNR) of 85dB via analogue connectivity and 90dB via digital. Distortion is quoted as 0.03 percent at 1 watt while the Cube speakers' impedance is said to be a nominal 4 ohms.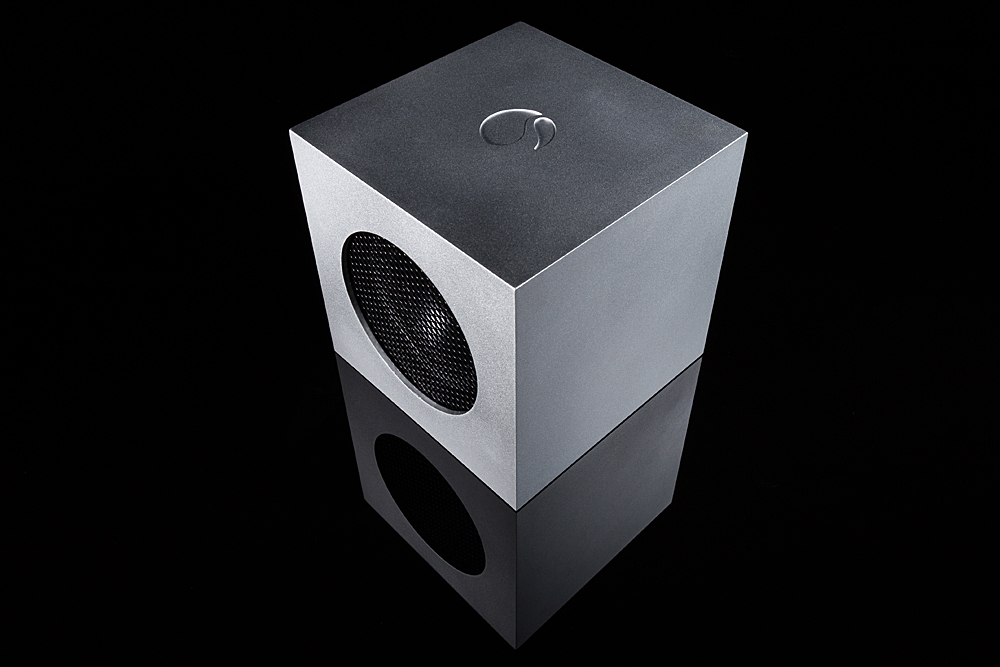 Soundgil products are available in Australia via distributor Audio Heaven and its established dealer network around the country.
SoundGil Cube Loudspeaker and Controller System
Price: AU$2100
Australian Distributor: Audio Heaven
+61 (0) 412 650 723
www.audioheaven.com.au