It's a monoblock amplifier but not as you know it. McIntosh Laboratory covers the best of both worlds while putting a twist in the new MC901 'Dual Mono Amplifier'.
While the new MC901 may appear to be a monoblock amplifier, it is in fact two amplifiers in one, or in McIntosh-speak, a 'Dual Mono Amplifier'. The translation being that each MC901 incorporates two very powerful amplifiers in one gorgeously-styled unit. This uncommon configuration is aimed at speakers benefitting from bi-amplification via the 300 watts valve amplifier section and 600 watts courtesy of the solid state section.
As an illustration, a typical configuration would comprise of the valve amplifier – 300 watts via eight KT88 valves – used to power the tweeter and midrange drivers while the solid state amplifier's typically tight hold on woofers would be ideal for the low frequencies with the combination providing potentially exceptional performance. An additional MC901 would perform the same duties for the second speaker.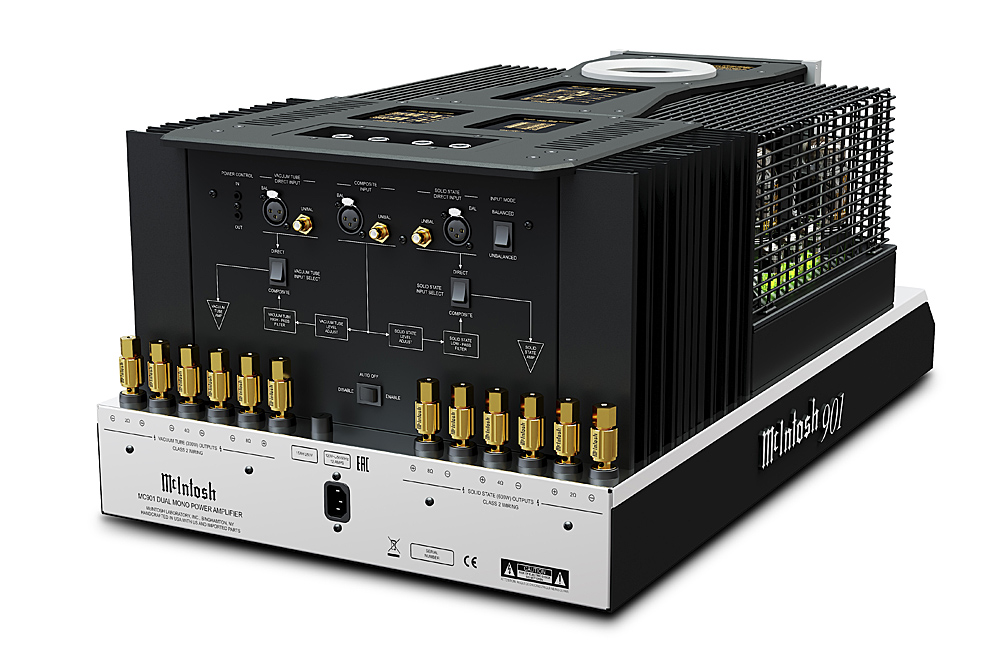 The valve amplifier features McIntosh Laboratory's Unity Coupled Transformer circuit (first developed in 1949) which allows consistent full power output at all impedance loads down to 2 ohms. The same constant low impedance drive allows the solid state amplifier section to output its full 600 watts at impedances down to 2 ohms via McIntosh's proprietary Autoformer transformer technology.
Having ideal gain structures, independent power supplies, dedicated bandwidth allocation and much more translates to an ideal twin amplifier power system with the capacity to drive any speaker, including demanding low efficiency/low impedance designs.
McIntosh Laboratory told SoundStage! Australia, "Prior to the MC901, bi-amping a speaker required two separate amplifiers. It also required an external crossover, along with a lot of trial and error, to properly configure the two detached amplifiers so they worked together as best as possible. The MC901 solves this issue thanks to its internal, adjustable crossover with the controls easily accessible on the top of the unit. These adjustable crossover filters allow the user to optimize the performance of both amplifier sections to their listening preferences."
The MC901 continues the McIntosh Laboratory industrial design tradition by including the iconic "McIntosh Blue" watt meter which is now debuting a new 'Dual Meter' design which stacks the mechanical meters, in a single window one above the other, in order to display both the valve and solid state amplifiers' independent metering status. The MC901's striking chassis design features chrome and aluminium accents, retro-style control knobs, 'Solid Cinch' proprietary speaker binding posts, McIntosh monogrammed heatsinks and more.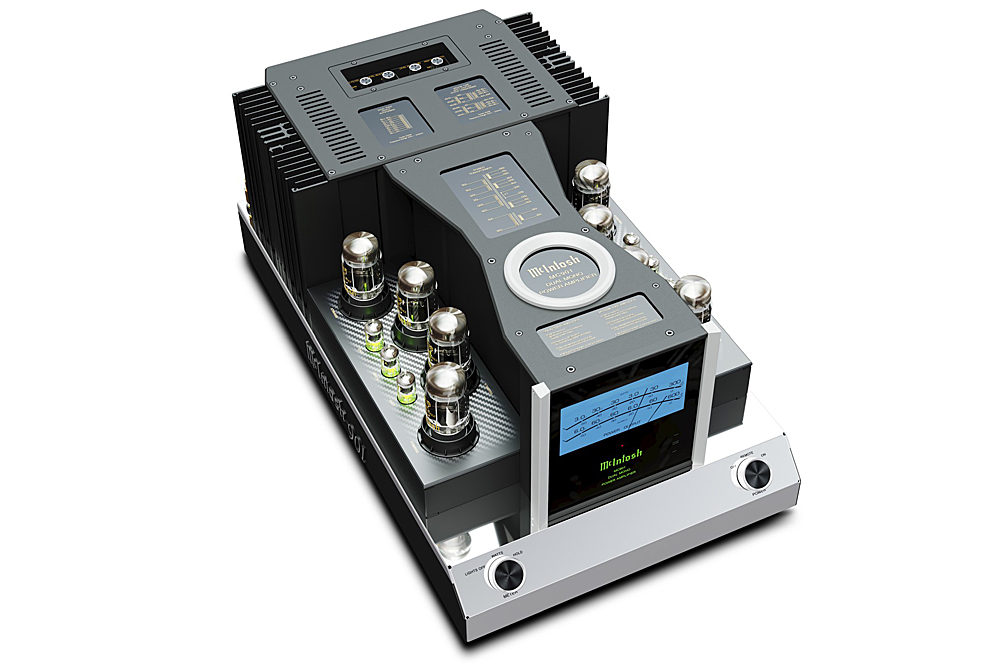 A number of McIntosh Laboratory technologies are provided on-board such as the company's "eco-friendly" 'Power Management System', Quad-balanced design, 'Power Sentry', 'Power Control' and much more. For the 300 watts valve amplifier section, McIntosh has developed a new technology called 'Power Guard Screen Grid Sensor' (SGS). The new circuit monitors the KT88 output valves' screen grid current in real time and attenuates over-current situations in order to both protect and maintain the valves' overall life cycle.
The new McIntosh Laboratory MC901 Dual Mono amplifier is available to order now from specialist audio dealers around the country.
McIntosh Laboratory MC901 Dual Mono Amplifier
Price: AU$34,995
Australian Distributor: Synergy Audio
+61 3 9459 7474
www.synergyaudio.com