McIntosh has announced the new MPC500 Power Controller, a surge protection device that is aimed at safeguarding your audio against the potential devastation of AC-conducted events.
The MPC500 is said to provide full mode AC power line surge protection against lightning strikes and the lower level secondary surges and "spikes" that can happen after the main large scale incident.
The MPC500 will ship with the requisite power connecting outlets for Australia with the unit's design being a cascaded surge protector using the three superior thermally-protected metal-oxide varistors (TPMOVs) as opposed to the oft-used less robust MOVs. The unit provides 'Line to Neutral, Line to Ground and Neutral to Ground' protection while protection for 'secondary surges' is available for Ethernet via RJ45, of course, and antenna sockets via F-type connectors in addition to what the company states is protection for "Gas Discharge Tubes (GDT), Positive Temperature Coefficient (PTC) thermistors and Transient Voltage Suppression (TVS) components."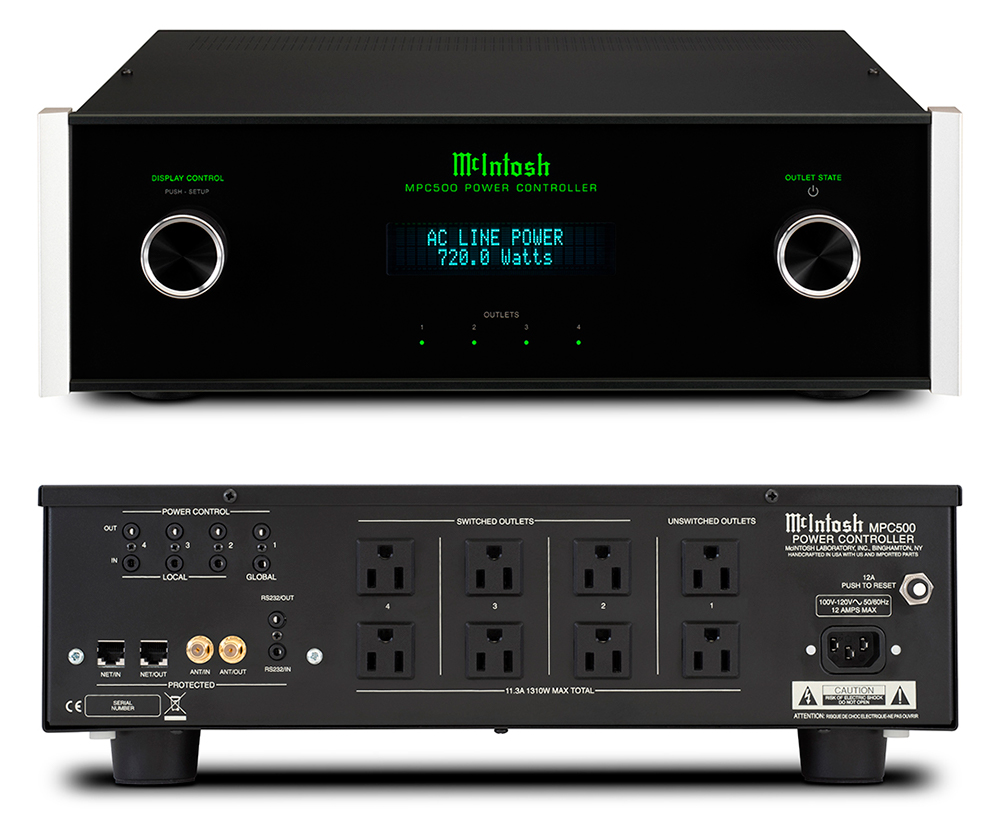 Each AC power receptacle can be configured and controlled via the RS232 port or, alternatively, by the front panel controls. Regarding the front panel, the MPC500 maintains the McIntosh design language with the smoked glass fascia and retro-style knobs, illuminated company logo and aluminium end trim.
The McIntosh MPC500 controller will be available in Australia in May 2019 via importer's Synergy Audio's wide network of specialist dealers.
McIntosh MPC500 Power Controller
Price: AU$5495
Australian Distributor: Synergy Audio
+61 3 9459 7474
www.synergyaudio.com