Now in its fifth generation, the new Gold series from Monitor Audio promises to deliver the company's renowned high standards of driver and crossover technology, sumptuous cabinetry and universally-recognised sonic performance.
The entire Gold Series speaker range has been re-engineered to reflect Monitor Audio's advancements in driver technology, many aspects of which have been trickled down from the company's vanguard Platinum II Series.
The tweeter shared across the model range is an AMT-style "Micro Pleated Diaphragm (MPD) High Frequency Transducer" in Monitor Audio-speak. The advantages of this type of driver over conventional dome diaphragm transducers are its ultra-light weight, an ability to react extremely fast to transient signals, upper range extension to 100 kHz and a lifelike sonic presence with excellent dynamic expression.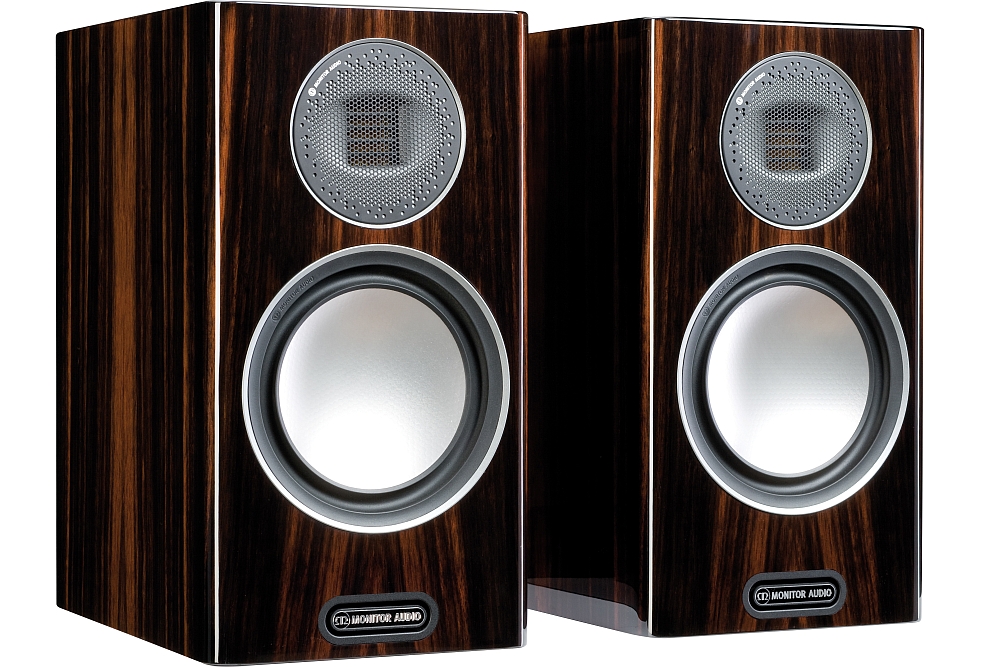 The midrange and bass drivers employ a number of proprietary technologies including 'C-CAM' ceramic/aluminium/Nomex/carbon fibre sandwich diaphragms 'Rigid Diaphragm Technology' (RDT II), large high temperature voice coils and massive magnet systems. Monitor Audio has also had an enviable reputation for its cabinet quality across all its loudspeaker products and the new Gold Series bears the trademark luxury that items of this stature demand. A number of beautiful veneers and gloss paint finishes are available across the range.
From Monitor Audio, "Our decades of experience in producing ground-breaking, class-leading loudspeakers has resulted in this, the new Gold Series. Uncompromised in concept, construction and sound, the new Gold Series has been designed to deliver performance to savour for a lifetime."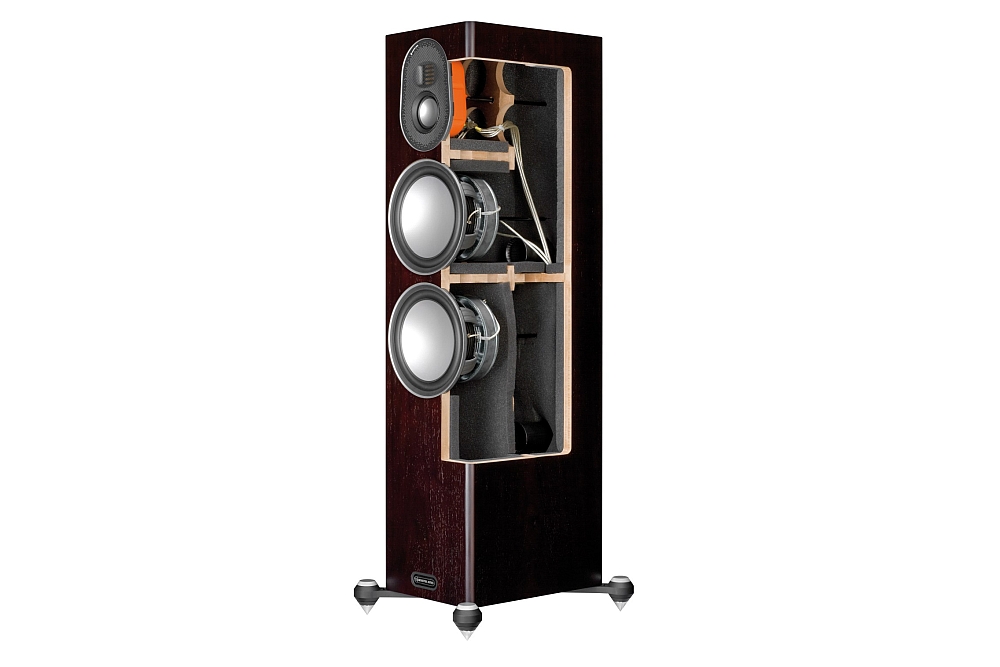 The Gold Series' entry point is the Gold 100 2-way standmount speaker featuring the MPD tweeter and a 165mm C-CAM driver. Going up the range brings the 3-way Gold 200, a slim floorstander with the MPD tweeter, a 64mm C-CAM midrange driver and twin 165mm RDT II bass drivers. A quality outrigger and spiking system is introduced here in order to offer a more secure and balanced grounding point. The largest model in the range is the 3-way Gold 300 which will suit large rooms and demanding listeners seeking full-range sound. It shares the Gold 200's MPD and C-CAM tweeter and midrange drivers while replacing the 165mm units with twin 200mm RDT II bass drivers. The driver configuration is reflected in the larger cabinet which also aids in low-end extension (as does the HiVe II high velocity reflex port shared across the range).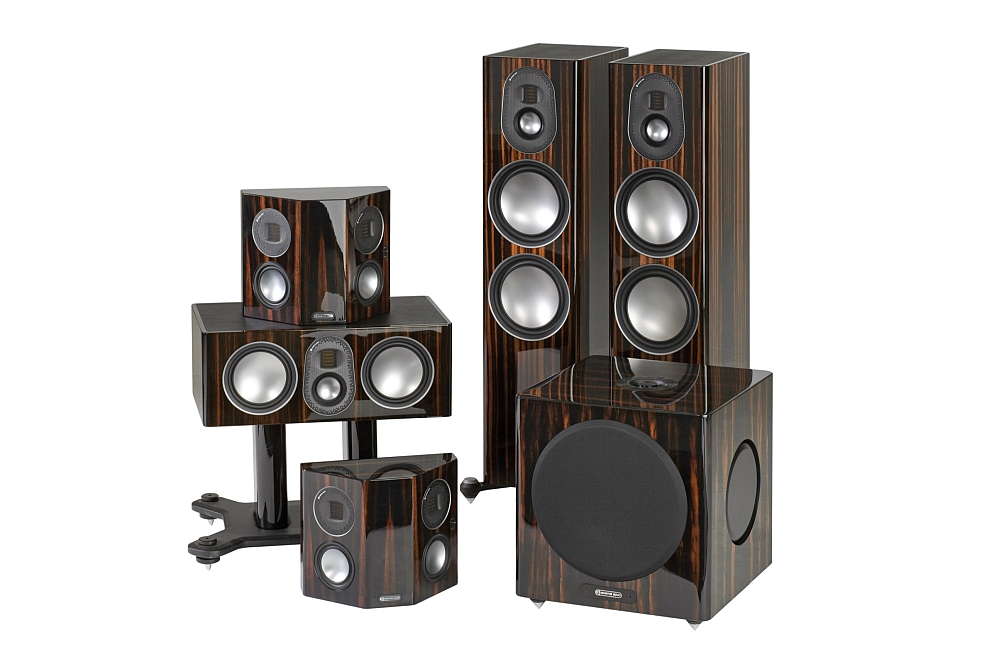 Catering to any speaker requirement, Monitor Audio has engineered dedicated speakers for home theatre applications. The Gold FX are surround speakers configurable in either bipole or dipole operation and maintain the seamless sonic palette by using the same MPD tweeter and C-CAM midrange drivers (in a 100mm size) as applied to the rest of the range. A compact, yet powerful centre channel speaker, the Gold C250, has its tweeter and midrange driver array reinforced via laterally-positioned twin 165mm C-CAM bass drivers. The range is augmented by the Gold W12 subwoofer which incorporates a powerful 12-inch (305mm) high excursion driver with further low-end assistance via a pair of ABR passive drivers. The Gold W12 is an active subwoofer with a 600 watts built-in amplifier and is quoted to extend down to 20 Hz. Monitor Audio's Automatic Position Correction (APC) circuit compensates for the W12's positioning (often less than optimal) within the room to offer ideal bass extension and low-end clarity.
The full range of Monitor Audio Gold Series speakers will be available from late February via an Australia-wide dealer network.
Monitor Audio Gold Series Loudspeakers
Price: TBA (Check again soon)
Australian Distributor: Interdyn
+61 3 9426 3600
www.interdyn.com.au