In conjunction with vinyl's defiant onslaught and seemingly unstoppable growth trend, there's a hell-of-a-lot of life left in the silver disc. It's a happy co-existence. Now, UK industry doyen Arcam makes a strong statement and celebrates the CD format, which is now firmly in its 35th winter, by announcing the CDS50, part of the new HDA series of high quality componentry.
Arcam is claiming the new HDA series of components, which comprises of the SA10 Class-A/B and SA20 Class-G amplifiers and the CDS50 SACD/CD Network player, features the best-performing components the company has designed to date. And the British Press' overabundant enthusiasm would concur.

However, the strongest statement here, as far as HDA is concerned, is the offering of a disc player which tips its hat to the excellent CD and SACD formats. There's definitely life left in the format, if not only via the current somewhat (hopefully temporary) simmering sales numbers, but certainly for existing disc collections which music lovers have been accumulating for near four decades.
Not just a one-trick pony, the CDS50's tremendous capabilities also accommodate audio files and music service streaming playback. Playback scenarios are handled via a 32-bit Digital-to-Analogue Converter which promises high quality disc rendition while direct provision for computer/file audio has been made via the USB input and RJ45 network connectivity.
So, in addition to the CD and SACD disc formats (also CD-R and CD-RW compatible), the CDS50 supports files from MP3, to FLAC, WAV, AIFF, WMA and more. The free Arcam MusicLife iOS App allows streaming of music services such as Tidal, Qobuz, Deezer and more. In common with the HAD components, the CDS50 is supplied with a learning programmable remote control.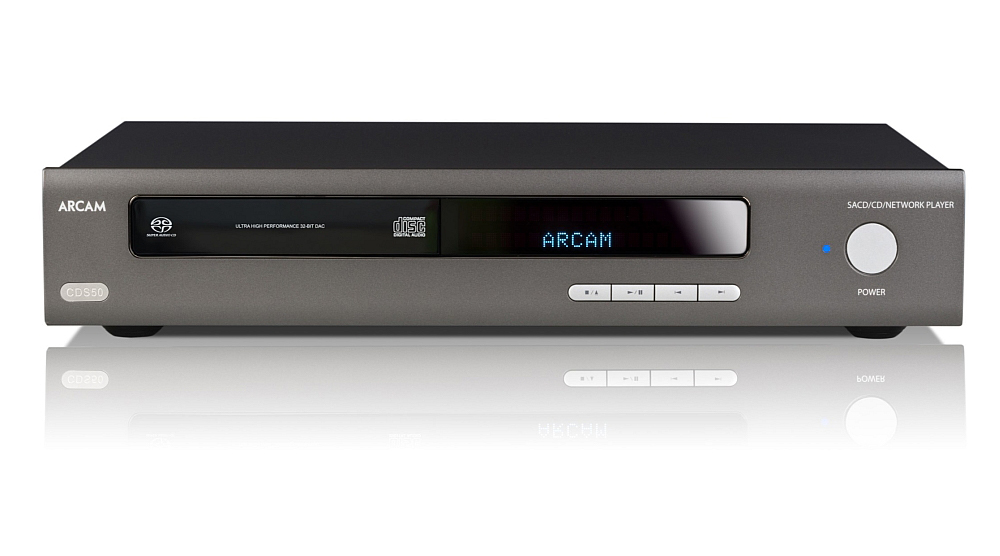 In Australia, a special bundle offer is available for the CDS50 Network player and either the SA10 or SA20 integrated amplifiers. The following retailers are taking part in the bundle offer: Audio Solutions, Apollo HiFi, Audio Connection, Frank Prowse, Miranda Hi-Fi, Tivoli Hi-Fi and Whatmough Audio.
For direct retailer links visit our full Australian Retailers index here: https://www.soundstageaustralia.com/index.php/retailers)
Arcam HDA Series – CDS50 SACD/CD Network Player
Price: CDS50 AU$1495, Bundle SA10 AU$2795, Bundle SA20 AU$2995
Australian Distributor: Advance Audio Australia
+61 2 9561 0799
www.advanceaudio.com.au