Loudspeaker specialist Redefy Audio has announced a new high output active standmount speaker featuring a plethora of tech plus a custom high quality driver array to boot.
In fact, the new Active Ref Monitor's driver array is made up of proprietary units built for Redefy Audio to specification by fellow Indonesian SB Acoustics (Redefy Audio has recently relocated to Indonesia from Australia). The unusual driver configuration – somewhat similar to Kii Audio's Three and Dutch & Dutch's 8c – has a number of its own twists by offering a high quality Beryllium 25mm tweeter in a Redefy-designed 160mm wave guide which is said to provide a controlled directivity pattern over a wide bandwidth. Further, the custom 165mm midrange driver features a carbon/paper diaphragm with a bullet-shaped phase plug offering minimum break-up and high linearity. Finally, the Neo 165mm twin bass drivers feature massive magnet systems and are high excursion designs specifically tailored for small sealed enclosures. A powerful DSP engine provides the added grunt and EQ manipulation for the desired low frequency extension.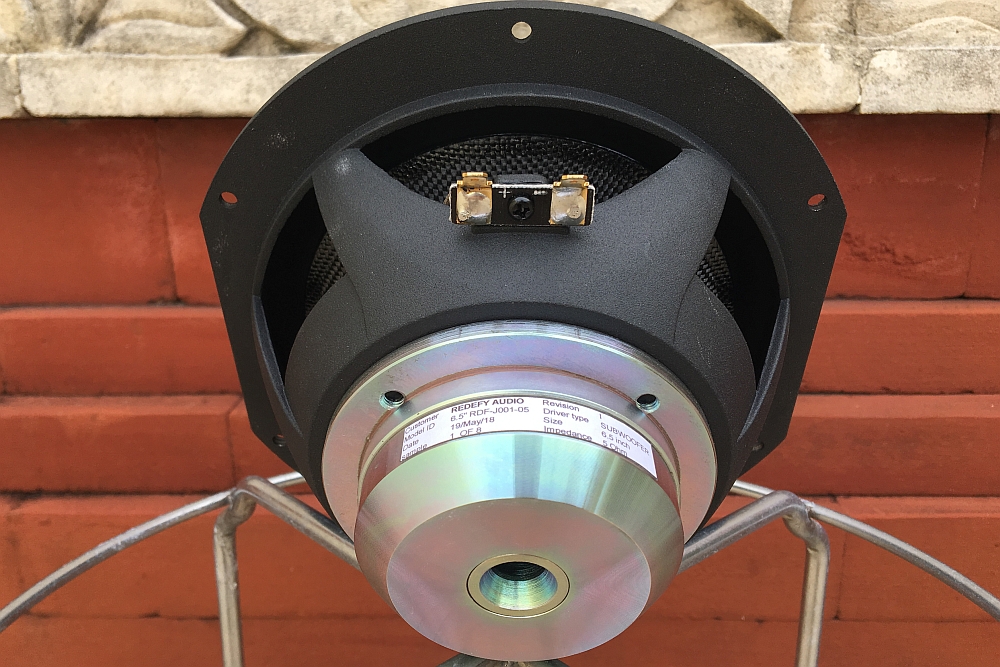 The Active Ref monitor's on-board amplification is via a Hypex 3-channel 600 watts plate amplifier. The combination of high power amplification and high output drivers allow for a quoted 115dB maximum output SPL figure. Combine the high output with a quoted frequency response of 20 Hz to 20 kHz and you have a full range speaker in a small format design. Highly desirable. Of course, this is achieved with a significant contribution from the on-board DSP engine which also offers three selectable presets with frequency contour options for an assortment of room placement alternatives. The rear panel houses balanced, unbalanced and digital input options.
Redefy Audio proprietor and designer Henry Kristanto told SoundStage! Australia, "I'm always fascinated with large high sensitivity speakers that also involve a rather large horn. The reality is that not many people have the luxury of a large space and room to accommodate them."
Kristanto continued, "I love loudspeaker drivers that can bring immediate attack, fast transients and that can project a musical experience with liveliness. This is exactly how I set my goals when designing all the necessary drivers for the speakers.
"This speaker uses multiple sealed bass alignment, sealed midrange and wave-guided beryllium dome tweeter to control the sound dispersion, for reduced room interactions and to sound more consistent in different rooms."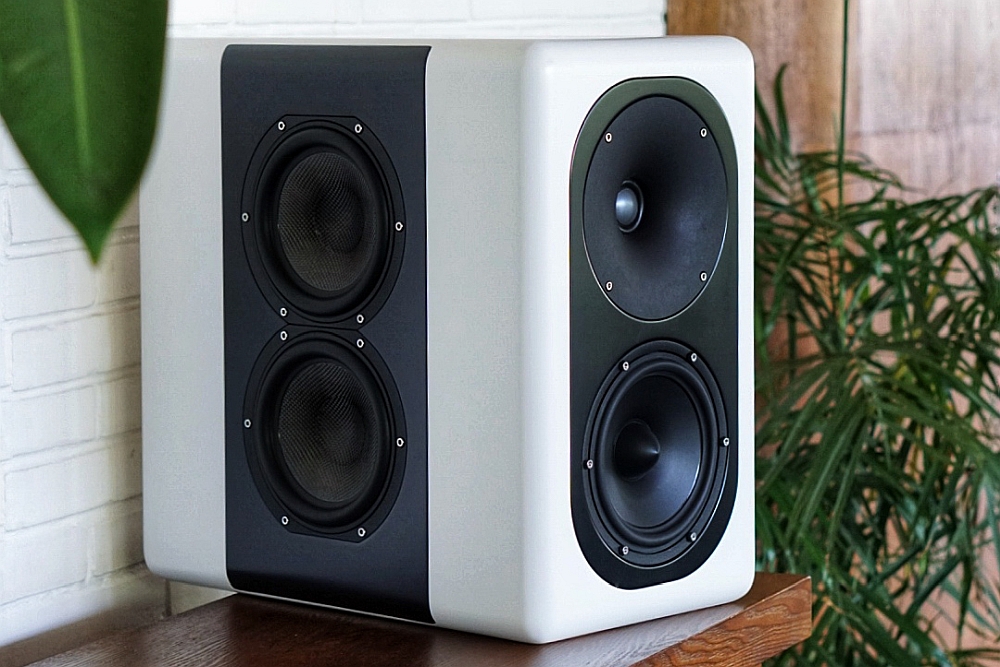 At this stage, Redefy Audio speakers are available direct from Redefy Audio. The new Active Ref Monitor is aimed at a retail price of US$7500, although final pricing is yet to be fully locked in.
Redefy Audio Active Ref Monitor
Price: TBA with target for approximately US$7500
Redefy Audio
+61 405 837 332
www.redefyaudio.com