Oxford's Falcon Acoustics has announced the appointment of Queensland's high-end audio specialist importer Audiofix as its Australian distributor for its growing range of loudspeakers including a reinvention of the classic BBC LS3/5a.
The company has been a major parts and DIY kit supplier in its native UK, offering a massive range of drivers, crossover parts, cabinets and all manner of componentry for the loudspeaker-building enthusiast. More recently, Falcon Acoustics has branched out into 'finished product' loudspeaker design and is offering a Reference floorstander in addition to a re-engineered version of the iconic LS3/5a BBC monitor.
Audiofix's proprietor Andrew Hutchison told SoundStage! Australia, "… the product with the thickest pedigree from Falcon is the LS3/5a BBC Licensed stand mount loudspeaker. Somewhat different from the small handful of LS3/5a-inspired small monitors currently available in that Falcon put the B110 and T27 drive units back into production to enable construction of an exact replica of the famous design from the 1970s."
After nearly two years in development, the new LS3/5a has been engineered by Falcon Acoustics' Jerry Bloomfield in conjunction with Founder Malcolm Jones whom we're told was KEF's first engineer and designer of the classic B110 and T27 drivers as used in this speaker. The LS3/5a's drivers and Baltic Ply and Beech cabinets are fully handcrafted in the UK.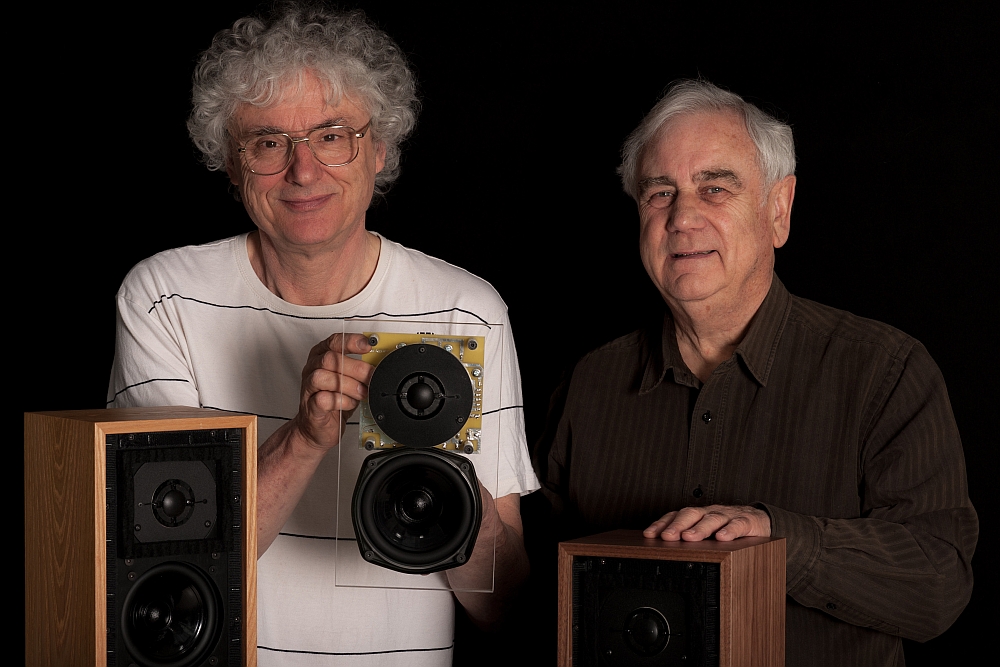 Along the lines of the original – but with the obvious advancements of contemporary technology and design methodologies – the Falcon Acoustics' LS3/5a's frequency response has been specified as 70Hz to 20kHz +/-3dB while the speakers' sensitivity is a modest 83dB with an impedance of 15 ohms, as per the original, would make for compatibility with a wide range of medium- to high-power solid state or valve amplifiers.
In terms of a subjective view, Hutchison added, "The delicate touch they offer the vocal range is legendary and so much better still when they are new and have not suffered from as much as 40 years of ageing."
The Falcon Acoustics LS3/5a speakers retail for AU$3999 and are available in a range of high quality real wood veneers such as Cherry, Walnut, with a small premium for the Rosewood, Burr Walnut and Yew. Falcon Acoustics loudspeakers are available direct from Audiofix (see details below) in addition to imminent retailer availability.
Falcon Acoustics LS3/5a Loudspeakers
Price: AU$3999
Australian Distributor: Audiofix
+61 7 54379790
www.audiofix.com.au