High-end loudspeaker specialist Magico continues its advanced technology applications across the flagship M series with the new M2.
Albeit a medium-sized floorstander, the new 3-way four driver M2 is the smallest offering in the expanding M series which, barring the special-project-limited-numbers M Project and Ultimate über speakers, represents the company's flagship range.
The new M2 features the latest thinking in Magico driver technology. The new 28mm Diamond-coated beryllium tweeter has been adapted to the new speaker and now features a modified neodymium magnet system. The tweeter's mechanical and output qualities have been engineered to match the overall speaker's sensitivity and power handling.
A newly-designed 150mm midrange and twin 180mm bass low distortion drivers use graphene (Magico was the first audio manufacturer to use this ultra-light and super strong material) in a new concoction which employs a multi-wall carbon XG Nanographene material. The new diaphragm material features a proprietary weave pattern which makes it "ultra-stiff" and 20% lighter and 300% stiffer than the diaphragms used on previous Magico speaker designs.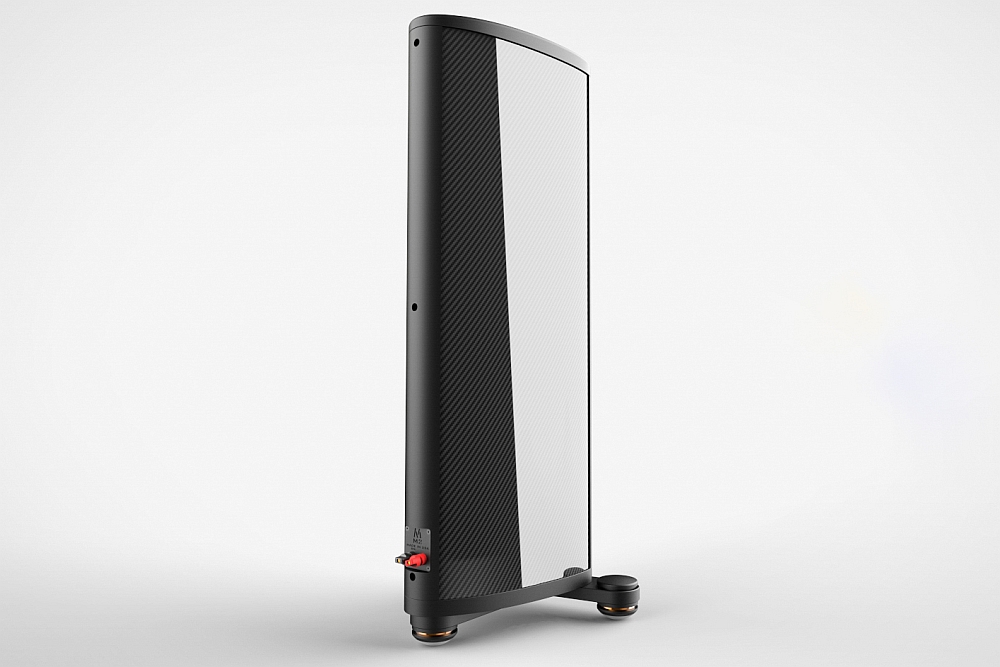 Magico's Founder Alon Wolf told SoundStage! Australia, "Our materials science research in the properties and applications of carbon allows the M2 to feature a new monocoque enclosure. Similar in construction technique introduced in the M6, it is formed using multiple layers of carbon fibre…"
And indeed, the M2's enclosure design seems to be of similar heroic construction as its stablemates' up the M ladder. The carbon fibre enclosure panels' multi-layer construction is approximately 10mm thick and is built along similar lines as the outer layer of an F-35 fighter aircraft. The cabinet material is half the weight of an equally-sized extruded or machined aluminium structure while said to be 60% superior in terms of strength-to-weight ratio. Due to the large internal volume, the enclosure can be reduced in terms of overall size while maintaining the performance benefits in the low-end. The cabinet is reinforced via a three-axis 'matrix' bracing scheme and multiple metal tension rods. Overall the enclosure has been engineered to minimise resonant modes and for exceptional stiffness. The fit and finish is along the exemplary standards of the M series in general.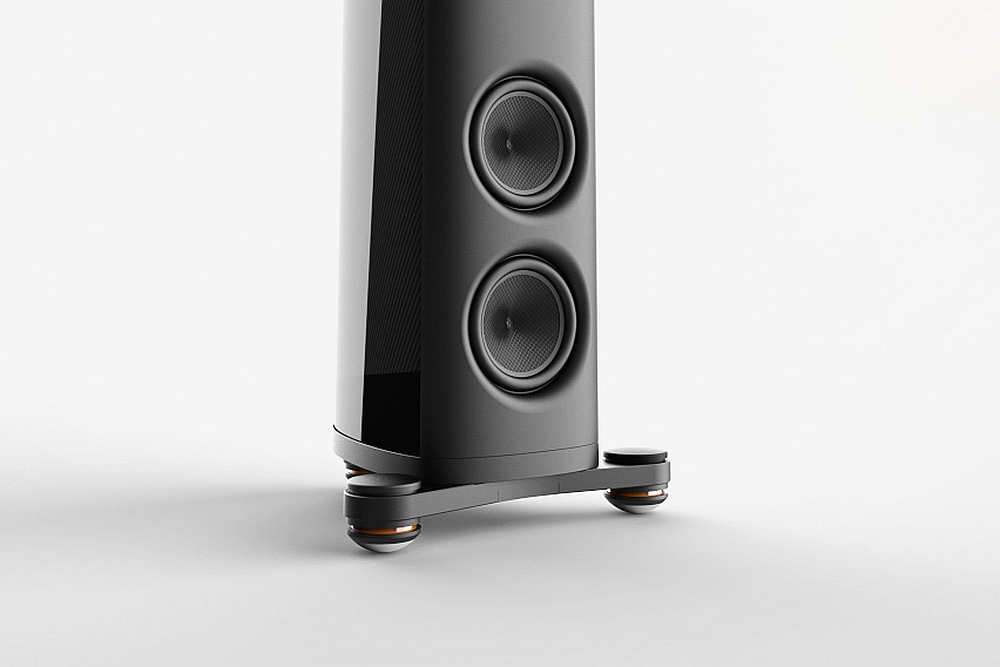 The M2 has been specified as being 88dB sensitive and its impedance is a nominal 4 ohms. The frequency response is quoted as spanning from 26Hz to 50kHz (no parameters given). The M2 features Magico's 'Elliptical Symmetry Crossover' topology which features high quality components from Mundorf. The M2 accepts the optional MPOD three-point stand which is said to provide performance benefits in addition to added stability.
The new Magico M2 will be available in Australia on Q1 of 2019 with an estimated price of AU$88,000 (MPOD AU$11,990).
Price: AU$88,000 (estimated), MPOD AU$11,990
Australian Distributor: Absolute Hi End
+61 488 777 999
www.absolutehiend.com