German analogue specialist Acoustic Signature's Ascona turntable with upgraded platter system is now available for audition at Sydney Hi-Fi Castle Hill in the western suburbs of Sydney.
The Ascona Mk.II turntable package on display features the optional extra sandwich platter system from Acoustic Signature's flagship offering, the extraordinary Invictus state-of-the-art turntable. As part of this combo, Sydney Hi-Fi has mated the Ascona with Acoustic Signature's TA-9000 the company's top 12-inch tonearm and Soundsmith's top Hyperion cartridge.
The Ascona Mk.II features a host of Acoustic Signature's specialist technologies, many which have trickled down from the abovementioned Invictus, a turntable that is widely recognised as one of the very best available today. The Ascona Mk.II is built around a massive solid aluminium chassis and alloy multi-layer platter system which incorporates a sandwich of different materials and 'Silencer' technology in order to create a resonance-free structure.
The motor system features three high-force synchronous motors in conjunction with an 'AlphaDIG' digital motor controller. The motor is mounted on a sub-platter and the system features quartz locked technology as well as being immune from AC power fluctuations and noise. The 'Tidorfolon' bearing is said to be almost totally frictionless and noiseless while having almost no platter clearance whatsoever. Acoustic Signature claims it to be extremely reliable and ultra-precise.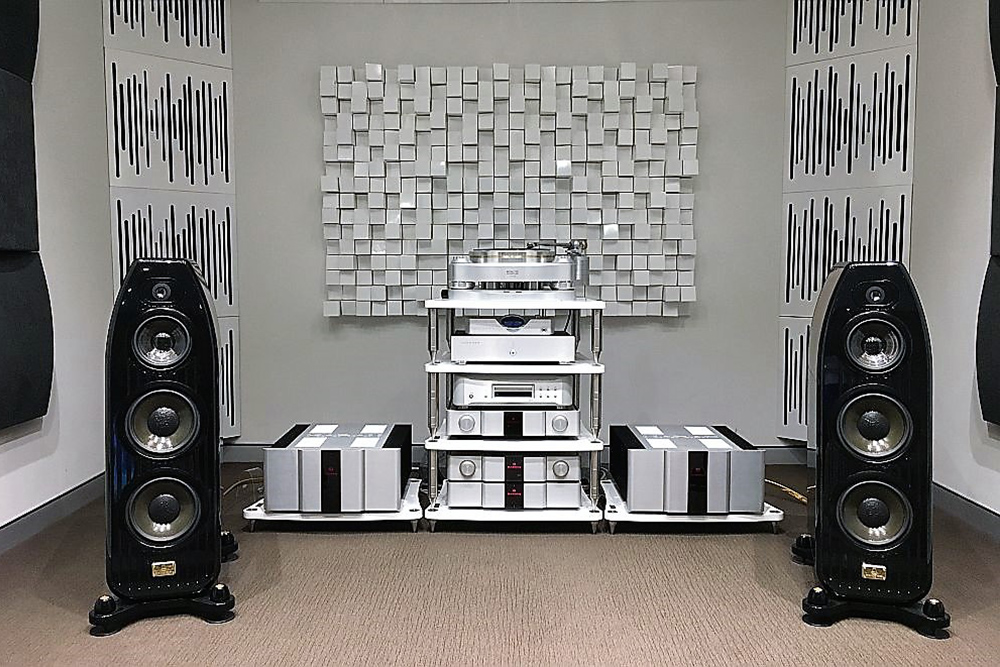 The Acoustic Signature TA-9000 tonearm is a marvel of design in itself. Available in both 9-inch and 12-inch versions, the TA-9000 features an aluminium tube which is internally circular and encapsulates 700 damped sections which are arranged in a spiral configuration "like tree branches", designed to eliminate resonance and vibrational distortion. Horizontal and vertical movements are achieved via ball bearings which have been manufactured by USA-based aeronautics specialist Timken. These have been designed to provide near-zero friction. The arm is provided with internal silver wiring and a precision brass counterweight.
The Acoustic Signature Ascona Mk.II turntable with Invictus platter upgrade retails for AU$53,500, the Acoustic Signature TA-9000 12 inch tonearm is AU$30,300 and the Soundsmith Hyperion cartridge will cost you AU$12,580.
Contact Sydney Hi-Fi at Castle Hill, Sydney on +61 (0) 2 9899 9079 for an audition.
Australian Distributor: Radiance Audio Visual
+61 (0) 2 9659 1117
www.radianceav.com.au
Price: See story