From the German analogue specialist Clearaudio comes the Concept Active turntable incorporating a novel idea that will simplify your turntable-based system while promising the excellent performance derived from the company's comprehensive turntable design experience.
The novel… um, concept behind the new turntable – based on Clearaudio's entry level Concept – is the incorporation of both an in-built MM/MC phono stage and a headphone amplifier in the Concept Active's design. Further user-friendliness is provided by Clearaudio's factory pre-setting of critical turntable and arm set-up parameters such as arm tracking weight and anti-skating adjustments.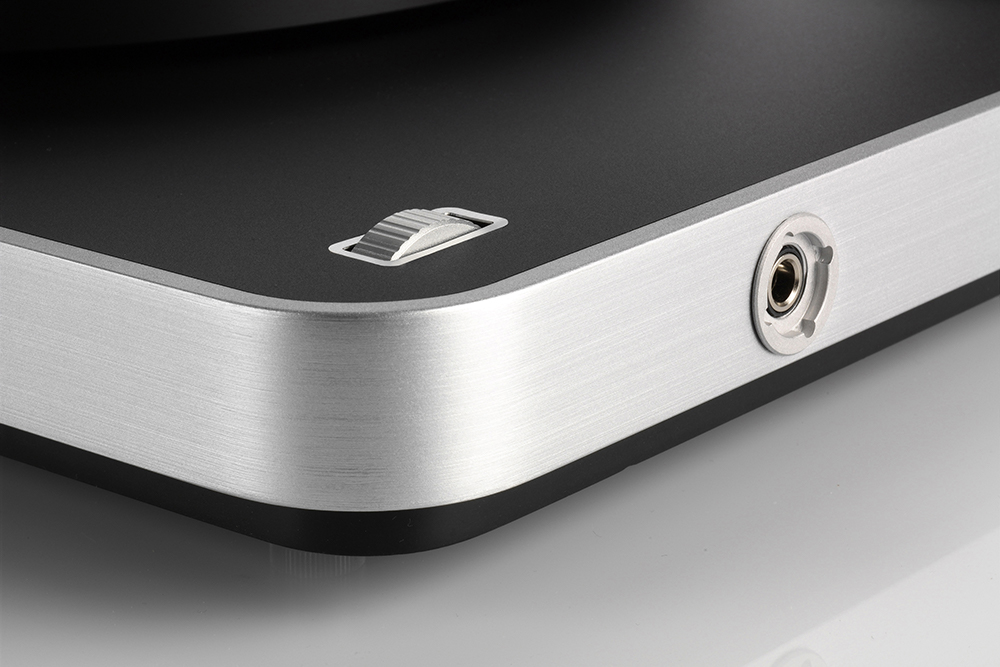 Of course, the built-in phono stage has RCA outputs for connecting to either an integrated amplifier or a preamplifier. The standard 6.5mm headphone jack has been conveniently placed on the unit's side panel in close proximity to the top panel's right-hand-side volume control – yes, it is rather odd stating the words "volume control" in the context of a turntable… The built-in headphone amplifier is said to be able to drive all levels of dynamic headphones.
The simple overall design is available in a number of options such as in aluminium black/silver or black wood veneer finishes, with Clearaudio's frictionless, magnetic bearing Concept tonearm or the Satisfy Kardan aluminium tonearm and with a choice of purpose-developed cartridges in either MM or MC designs. The Concept turntable can play at 33 ⅓ and 45 rpm with an option to spin at 78 rpm.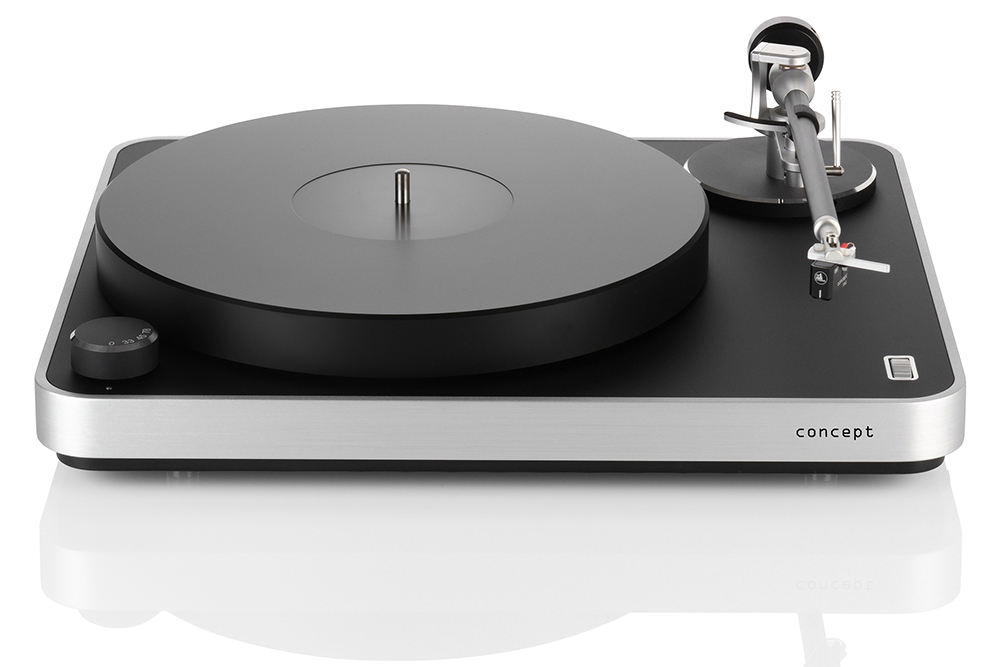 The low friction bearing runs on runs on a polished tempered steel shaft on a 'sintered bronze bushing' while running on a 'mirror of Teflon'. Speed accuracy is measured to be within +/-0.05 percent. The low resonance highly compressed wood chassis design features an upper panel constructed from a "high tech" synthetic compound. The platter itself is constructed from a synthetic material with a CNC machined surface and incorporates an aluminium sub-platter. The platter is 30mm high.
"The Clearaudio Concept's design features a decoupled and resonance damped DC motor," said Simon Zanin Brand Manager at Australian distributor Kedcorp. He continued, "And also features a flat belt-drive and a plug-in power supply which is compatible with AC power worldwide."
Pricing for the Clearaudio Concept Active starts at AU$2595 and tops-out at AU$5295.
Australian Distributor: Kedcorp
+61 2 9561 0799
www.kedcorp.com.au