Subwoofer specialist SVS has launched the all-new 3000 series which, commensurate with the Reference level status, are claimed to be the most advanced, highest-tech subwoofers the company has ever produced.
The new SB-3000 and PB-3000 subwoofers share the same SVS-designed bespoke 13-inch bass driver which is, however, housed in differing subwoofer enclosure configurations. The 13-inch driver features a composite fibre cone, a large 'Flat Edge Wound Split-Wind' voice coil with 2-inch polyimide impregnated fiberglass former and what SVS calls a 'Dual Toroidal' ferrite proprietary design massive magnet system. The massive motor system has been engineered to provide superb driver control over a driver capable of very high excursion and which features low distortion characteristics.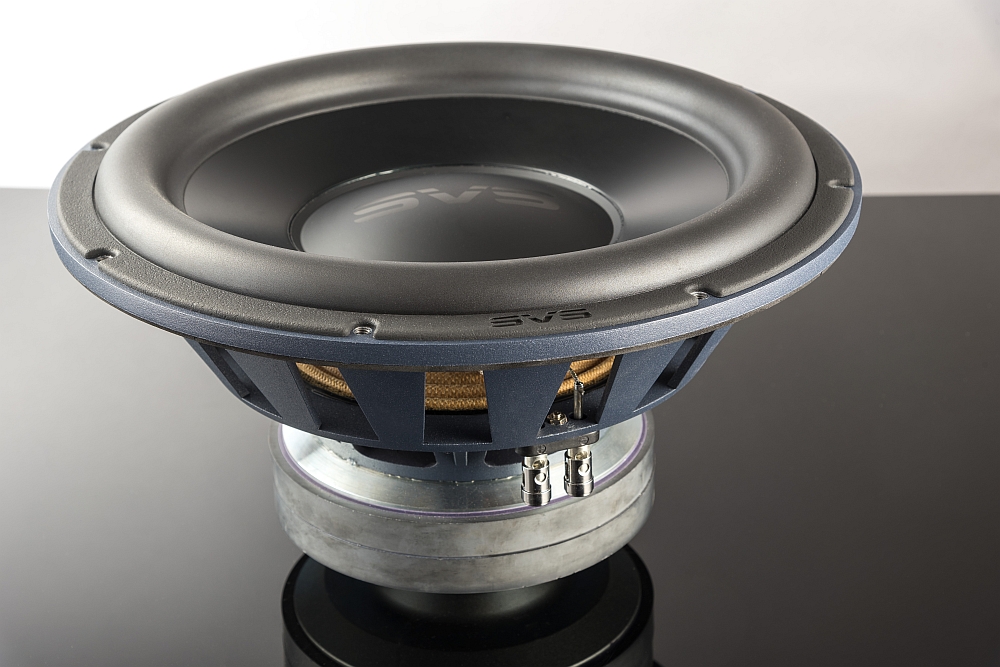 The SB-3000 is a compact subwoofer which houses the abovementioned 13-inch driver powered via SVS's dedicated Sledge STA-800D2 amplifier offering 800 watts RMS (2500 watts peak). The STA-800D2 amplifier is a high current MOSFET-based Class-D design specifically mated to the bass driver in order to provide high SPLs and deep low frequencies. Further control and output is achieved via a new DSP engine which can be accessed via a new free App (android and iOS). Connected via Bluetooth, the App provides control for the SB-3000's room optimisation, crossover frequency settings, EQ (3-band parametric), output level and more.
In addition to the App control, SVS has designed a new Intelligent Control Interface (ICI) which is housed on the SB-3000's rear panel. The ICI provides full status information on the SB-3000's settings as well as physical adjustment of volume, phase and low-pass setting options. The SB-3000 is specified with a frequency response from 18Hz to 270Hz +/- 3dB. The SB-3000 weighs in at a solid 29kg.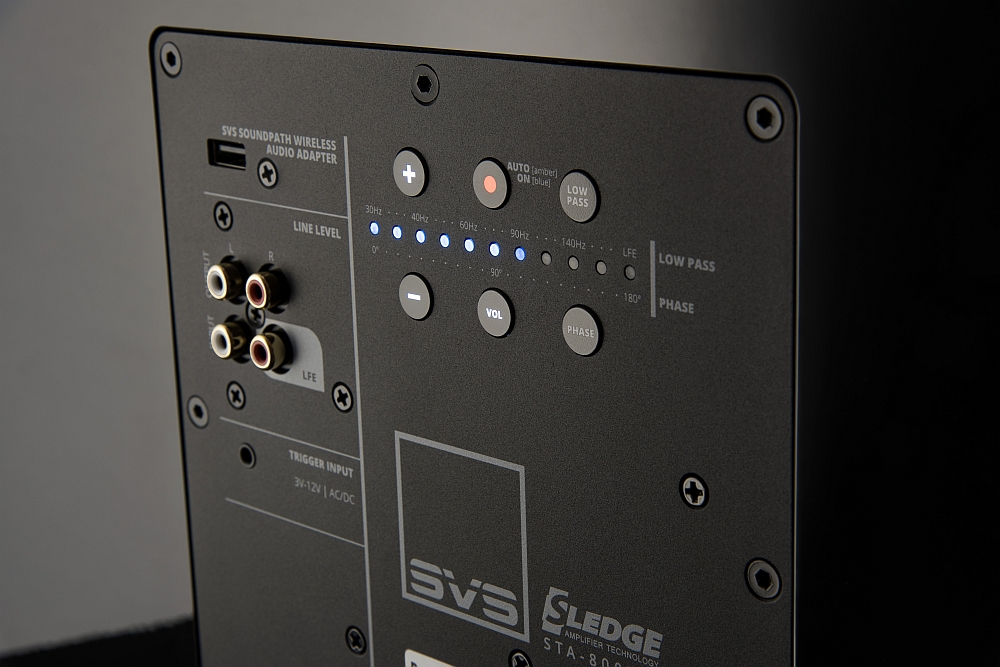 The SB-3000 subwoofer features a small form highly-braced enclosure which is available in premium Black Ash or Piano Gloss finishes. Included with the SB-3000 is an accessories package including a non-resonant steel mesh grill, bespoke 'Iso-elastomer' feet and an extra heavy-duty, high current 2m power cord.
The PB-3000 is a larger design that shares with the SB-3000 the same 13-inch bass driver, 800 watts Class-D amplifier, App control, etc. but in a dual front-ported configuration seen for the first time in an SVS subwoofer. For the dual port arrangement, SVS has provided a degree of room tuning via dual foam bungs which can be inserted into the reflex ports. This foam bung tuning applies in conjunction with the App which provides 'Variable Port Tuning Modes' with pre-loaded frequency response curves for 'Standard' and 'Sealed' tuning which maximise low-end output, depth and transient response.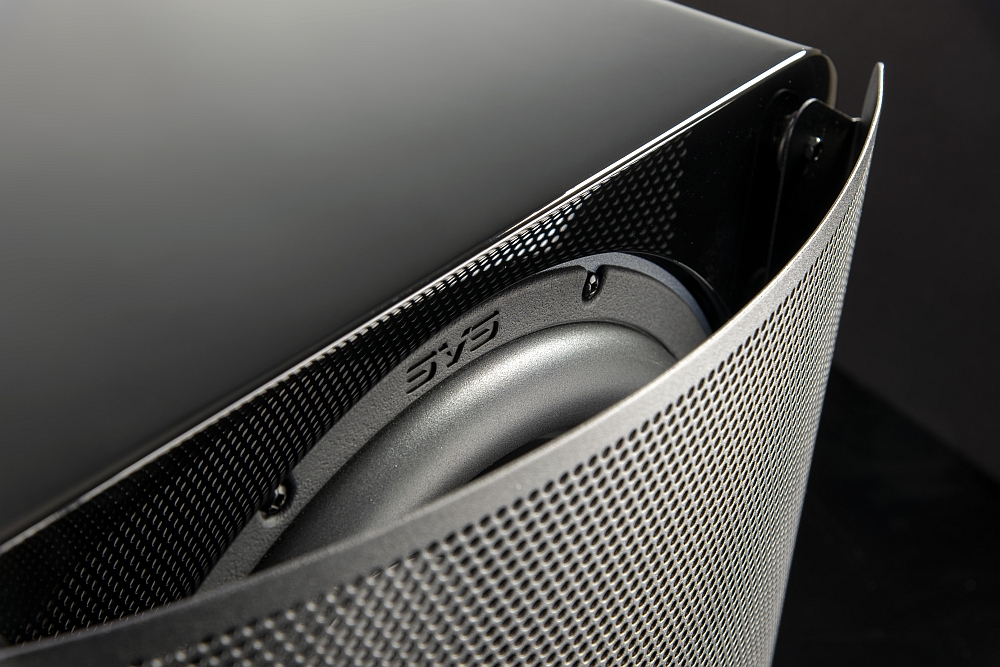 SVS provides frequency response specifications for each of the 'Variable Port Tuning Modes' quoted as 16Hz to 260 Hz +/- 3 dB for the 'Standard' mode and 18Hz to 260 Hz +/- 3 dB for the 'Sealed' mode. Being a larger unit, the PB-3000 weighs 44kg. The PB-3000 is available in premium Black Ash only and is provided with the same accessories package as the SB-3000.
The new SVS SB-3000 and PB-3000 subwoofers are available in December 2018 via audio specialists around the country.
Price: SB-3000 AU$2690, PB-3000 AU$2990
Australian Distributor: Interdyn
+61 3 9426 3600
www.interdyn.com.au