The ultimate amplification components? Possibly, according to Chord Electronics who has announced an innovative preamplifier and monoblock power amplifiers as flagship components in the new top-level 'Ultima' series.
The Ultima pre/monoblock power amplifier combo features an all-new circuit design said to aim at the state-of-the-art in amplification and making each the "the most accomplished amplifier in Chord Electronics' 30-year history", as Chord Electronics' owner and Chief Designer John Franks told SoundStage! Australia.
The new amplification circuitry is based on Dr Malcolm J Hawksford's (emeritus professor at Essex University) which were then further refined and developed Bob Cordell of Bell Labs. This excellent platform was then evolved to a significantly higher level by Franks, who has decades of design and engineering expertise in, among other things, ultra-high frequency power supply technologies which he has implemented and refined over many generations of Chord Electronics products since the company launched in 1989.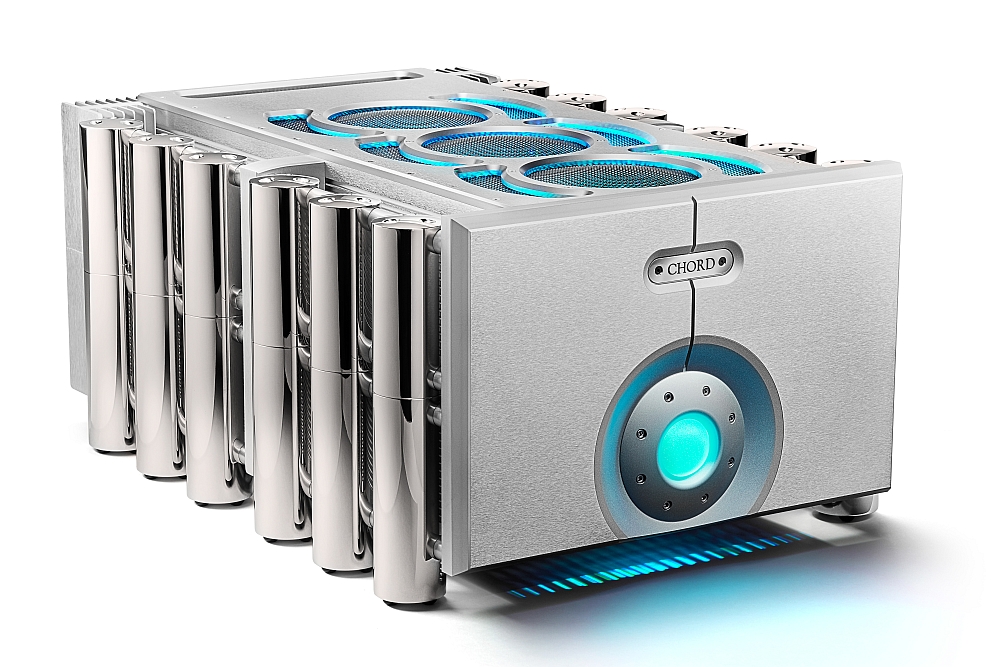 In line with the monoblock amplifiers, the new Ultima preamplifier is a full dual-mono design featuring ultra-high frequency twin power supplies, balanced and unbalanced inputs/outputs, balanced AV bypass, selectable six-level gain structure, two-frequency per channel equalisation and a high quality headphone stage. Impressive specifications are highlighted by a Total Harmonic Distortion (THD) of 0.0008 percent from 20Hz to 20kHz while Intermodulation Distortion (IMD) has been quoted as being -125dB on all inputs with a Signal to Noise Ratio (SNR) of -125dB on all inputs.
The high current (quoted 500 amps peak output) monoblock amplifiers weigh in at 86kg each and feature 64 "TO3-style dual dye lateral matched" MOSFET output devices operating in the company's nested feed-forward and global feedback scheme. This topology potentially translates to low-distortion super clean sound with exceptional loudspeaker control. The input stage of the Ultima monoblocks is fully balanced (30dB gain). The high power amplifiers are rated at 780 watts into 8 ohms, 1400 watts into 4 ohms and 2500 watts into 2 ohms.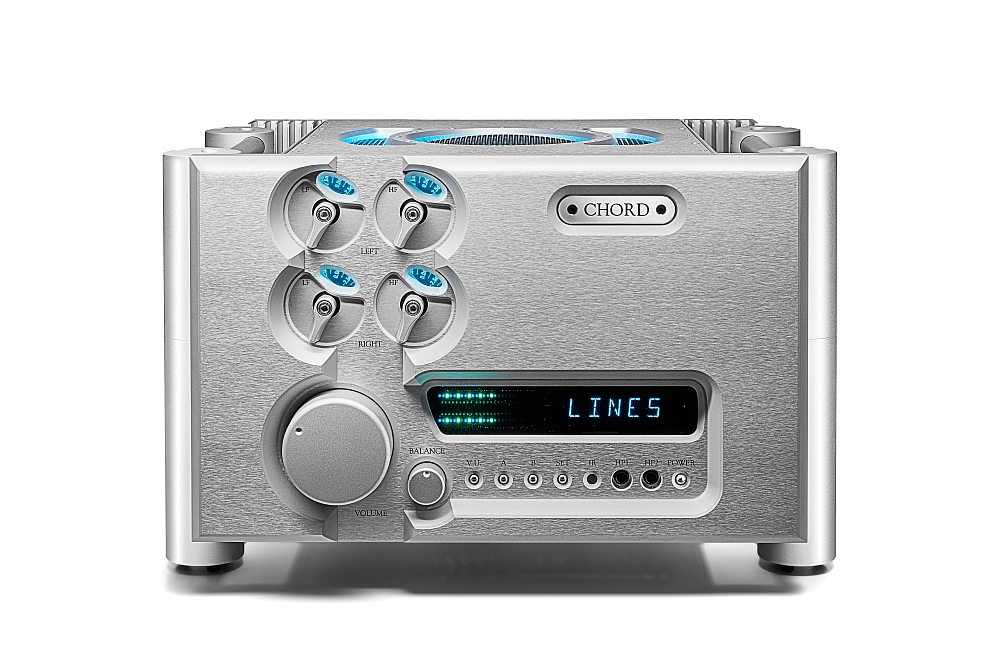 The Chord Electronics Ultima preamplifier and monoblock amplifiers are priced at ₤30,000 each in the United Kingdom. Australian Recommended Retail Prices are yet to be announced.
Price: TBA
Australian Distributor: Radiance Audio Visual
+61 (0) 2 9659 1117
www.radianceav.com.au