A perfect matching partner for the Audia Flight FLS4 stereo power amplifier (review to come soon), the new FLS1 balanced preamplifier is a generously-featured control unit with a modular design that can accept a number of optional extras.
It was three years in development but the engineers at Audia Flight were on a mission to deliver the best possible performance, possibly approaching the Strumento No 1's, from this more affordable preamplifier.
When it comes to affordable Audia Flight electronics, however, you get very little in the way of compromise. For starters, the chassis' build quality is up to the usual high level expected from Audia Flight. All panels are heavy-gauge brushed-aluminium while the connector quality is also first rate. The FLS1 is available in black or natural aluminium finishes. The unit is solidly weighty at 15kg.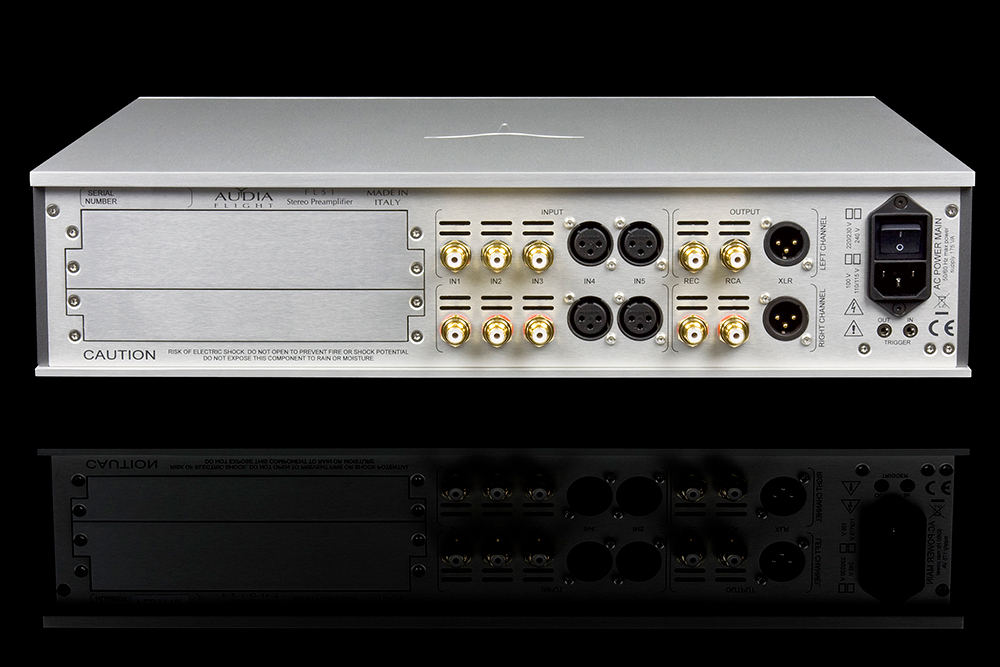 Then the FLS1 features a host of connectivity options which can be activated or deactivated by the user. There are three unbalanced RCA and two balanced XLR inputs, one each unbalanced RCA and balanced XLR outputs as well as an RCA record output. Further functionality and connectivity is by way of optional modules which include an extra two RCA input board, Phono boards with MM/MC and either balanced or unbalanced inputs and a Digital-to-Analogue Converter board featuring a galvanic-isolated asynchronous USB input capable of up to 32-bit/768KHz and DSD 5 and 6 resolutions and five further digital inputs including TOSLINK optical, AES/EBU, two S/PDIF inputs (Audia Flight produces its own SACD transport).
In the FLS1 Audia Flight has included a high-quality volume control spanning from -90dB to +10dB in 0.5dB steps while the unit's frequency response is stated as 0.3Hz to 500kHz and its signal-to-noise ratio is 110dB with a total harmonic distortion (THD) of less than 0.05 percent. Input impedance is quoted as 47k ohms and the output impedance is an extra-low 5 ohms, which would, apart from its obvious FLS4 amp partner, make the FLS1 easily compatible with every amplifier on the market.
The FLS1 features three metal-shielded toroidal transformers and low-noise circuitry. The preamplifier's large power supply is capable of outputting 12 watts RMS into 8 ohms and is said to be capable of driving all types of headphones making for a high-quality headphone amplifier. Audia Flight includes a high quality brushed aluminium remote control.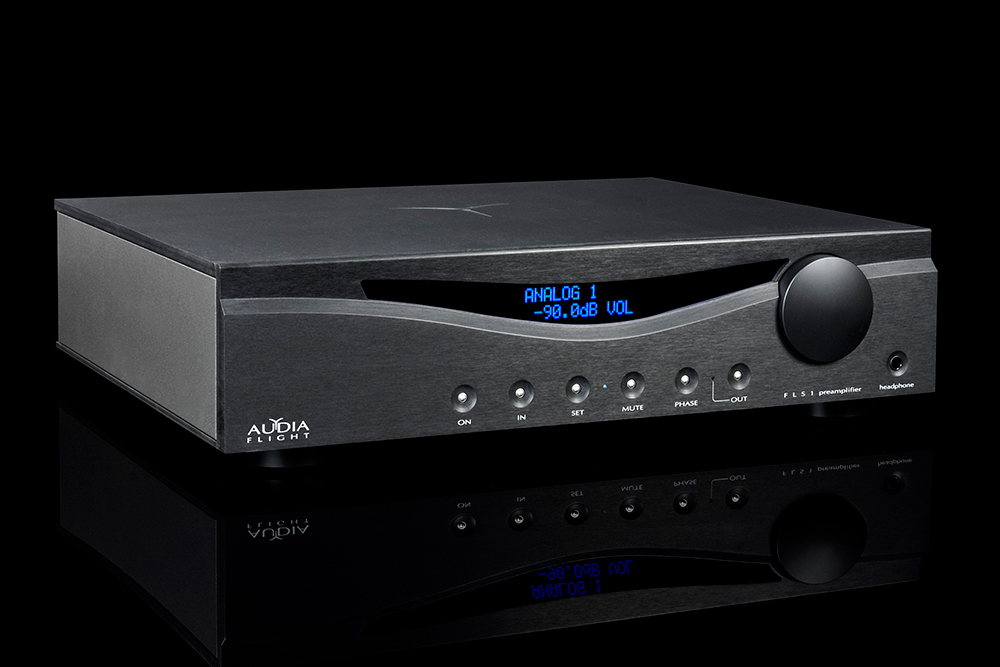 "The FLS1 is a balanced stereo preamplifier that has been patiently designed with the intention of being one of the best available," said company co-head Massimiliano Marzi. "We adopted the application of the most powerful techniques and the use of the best components. Its production does not suffer any compromise and was made with an extreme attention and care."
The Audia Flight FLS1 is available from mid-July.
Australian Distributor: Absolute Hi End
+61 488 777 999
www.absolutehiend.com
Price: AU$9900