After making a splash at High End Munich 2018 with its unique all-white 'Current Drive' active speaker system, SGR Audio now follows up by officially announcing a new range of audio rack systems offering a variety of isolation techniques at a range of price and sophistication levels.
The racking lines are the Model I, Model III and Model V with a number of style options available within the upper Model II and Model V lines. The racking systems are modular by design, allowing customisation in terms of the number of 'levels' while featuring various isolation methods which apply, in different groupings, across the varying price points.
The entry-point Model I is available in just a 'Signature' version with solid aluminium frame work, CNC-machined spiking system and quality platforms available in a number of veneer options. Each level of rack is priced at AU$795.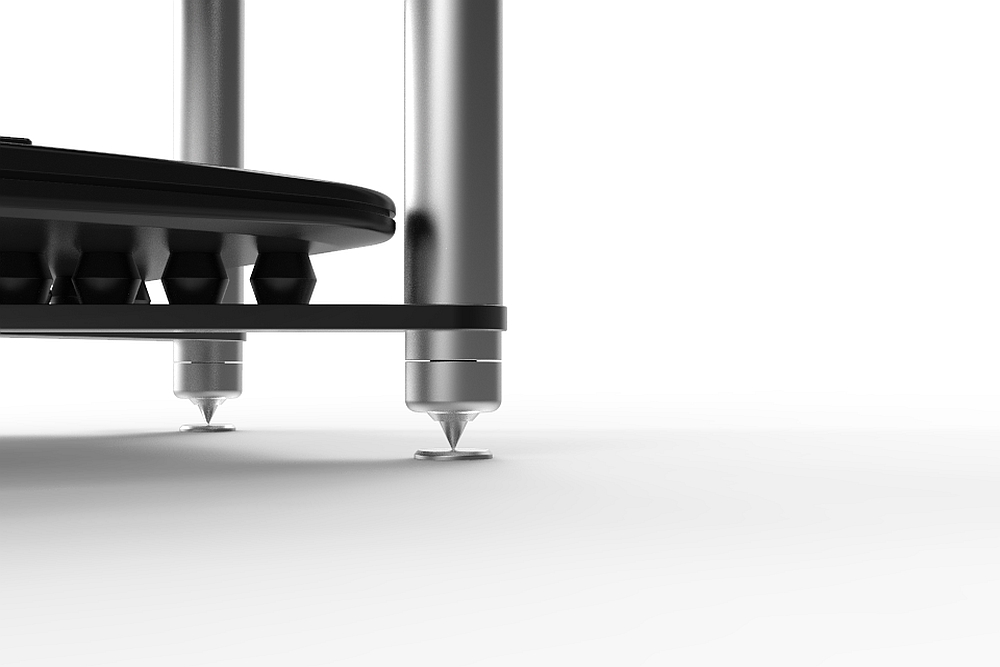 Going upwards to the Model III, you'll have a choice of 'Signature' or 'Symphony' (both at AU$1200/level) styles. As hinted by the nomenclature, the Model III racks feature three isolation techniques. The veneered shelves are constrained-layer damped constructions while the frame work features high quality crushed quartz-filled corner posts. The racking system is coupled to the floor via a bespoke precision-machined spiking system.
Topping out the rack systems is the Model V featuring, yes, five levels of isolation which are available in three escalating variants – 'Signature', 'Symphony' at AU$3000 each per level and 'Statement' at AU$4200 per level. The isolation scheme includes a visco-elastic silicon system, rigid aluminium cross-bracing, constrained-layer damped shelves, absorptive crushed quartz-filled posts and a dedicated precision spiking system. In addition, the 'Statement' level audio rack adopts a further isolation/resonance control technique via a Corian 'Energy Sink' insert within the beautifully finished platforms.
"Our new hi-fi equipment racks are a seamless blend of innovative engineering, compelling performance and luxurious aesthetics," SGR Audio CEO Stuart Ralston says. "Our comprehensive range offers optimal placement and isolation solutions that can be customised to suit any setup."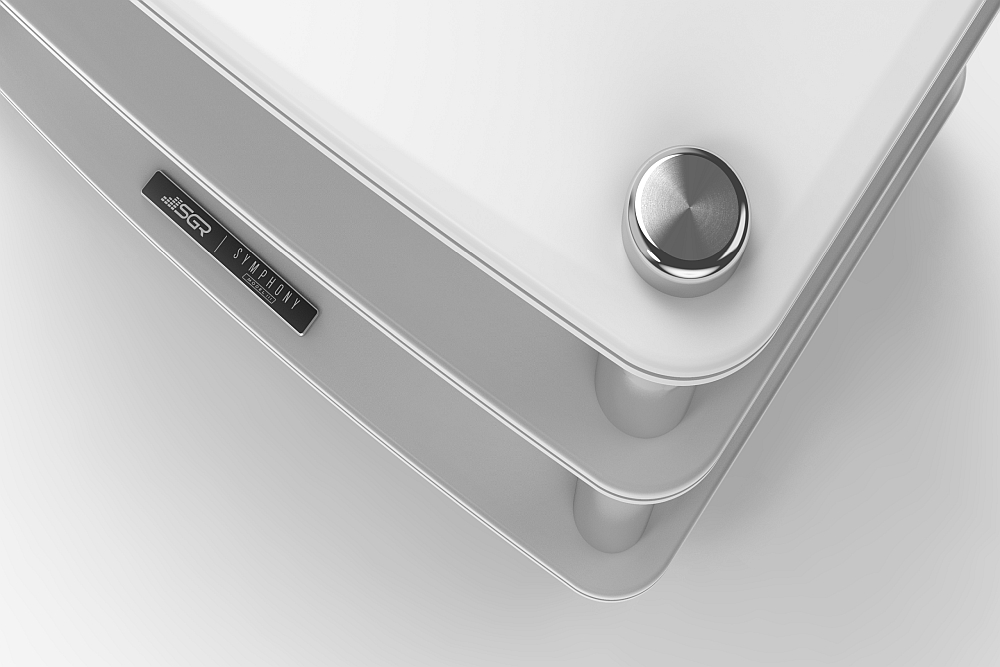 Ralston continued, adding "Disruptive vibrations from your equipment and from the surrounding environment inhibit and distort the quality of your sound," Mr Ralston says. "We have devoted years to research and development in our insatiable pursuit of sonic accuracy and clarity. Our latest layered isolation technology works seamlessly to protect and enhance the listener's experience."
In order to support the new audio rack systems' official release, SGR Audio has launched a dedicated website brimming with all manner of product images, general design information, pricing and much more. Go to https://www.sgrhifiracks.com
Australian Distributor: SGR Audio
+61 3 9846 8002
https://www.sgrhifiracks.com
Price: See Text