In line with an expanding strategy across the globe, Sydney's Addicted To Audio newly renovated showroom launches with the incorporation of the 'Focal Powered by Naim' store experience.
Not New to Newtown
Addicted To Audio has been in the heart of trendy Newtown for many years, evolving from a fledgling upstart to somewhat of an institution for local music lovers and audio enthusiasts. The store is in a super-central spot, at the T-intersection of Missenden Road and King Street and directly across the road from the famous – or infamous – Hotel Marlborough (this writer remembers many a party-too-hard occasion at the iconic venue).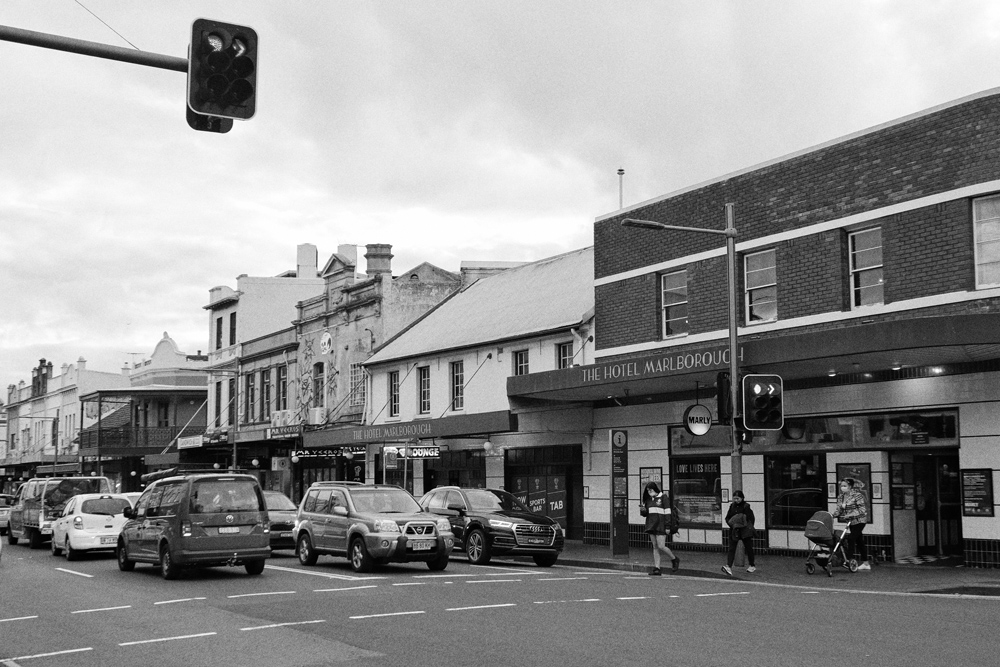 An intersection featuring Hi-Fi, a famous pub and world-class food district
Of course Newtown is a dense hub of cool cafes, cuisine-diverse restaurants and vibing record and rare book stores. Its heart pulsates with art and music. Thriving Newtown also features a population mix of the artistic and the somewhat eccentric with a relatively more recent migration of the upwardly-mobile (the median price for a small average house is above AU$1.5 million). It's a contrasting demographic which shares the suburb's delights in harmony.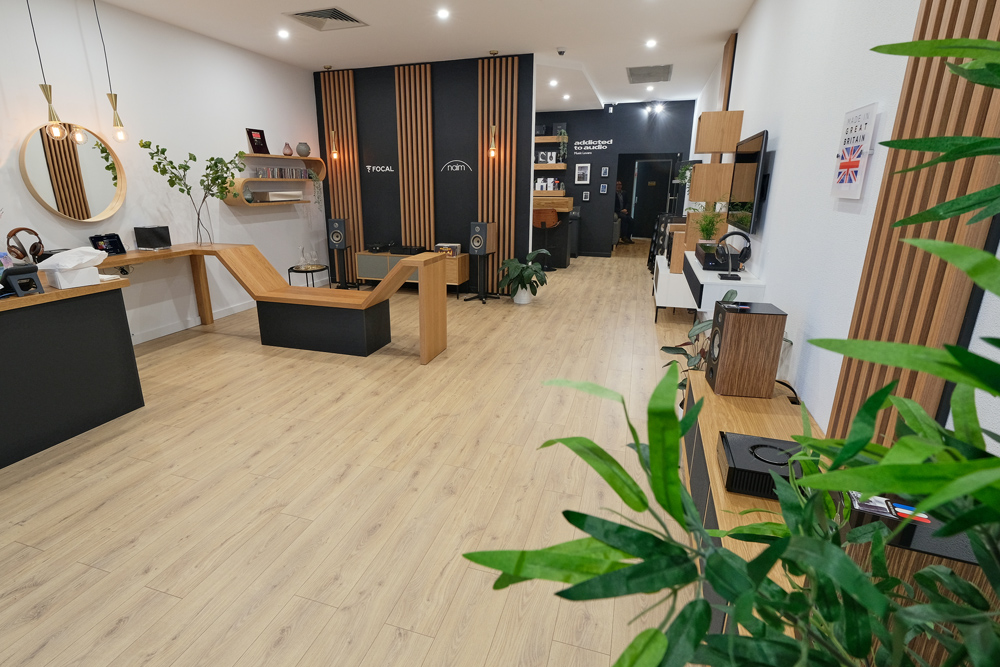 When you enter the Addicted To Audio store you're greeted by a large open-plan area with small sub-sections off to the sides featuring neat and simple audio systems. The layout encourages casual meandering around, with the foyer (and indeed the entire store) being brightly lit and spacious. It's a far cry from your stacked boxes, packed-to-the-rafters look common to many Hi-Fi stores. There's a sense of elegance which, however, eschews elitism, incentivises browsing and encourages walk-in traffic (the bright orange Focal Sopra by the front window will certainly beckon you).
As mentioned above, the theme of the store fits in with the global and corporate design language adopted across the 'Focal Powered by Naim' ethos. Whether it's the Lyon, Berlin or Sydney stores, the modern motif remains consistent. Stores are sprouting throughout wider Europe, Asia and America too.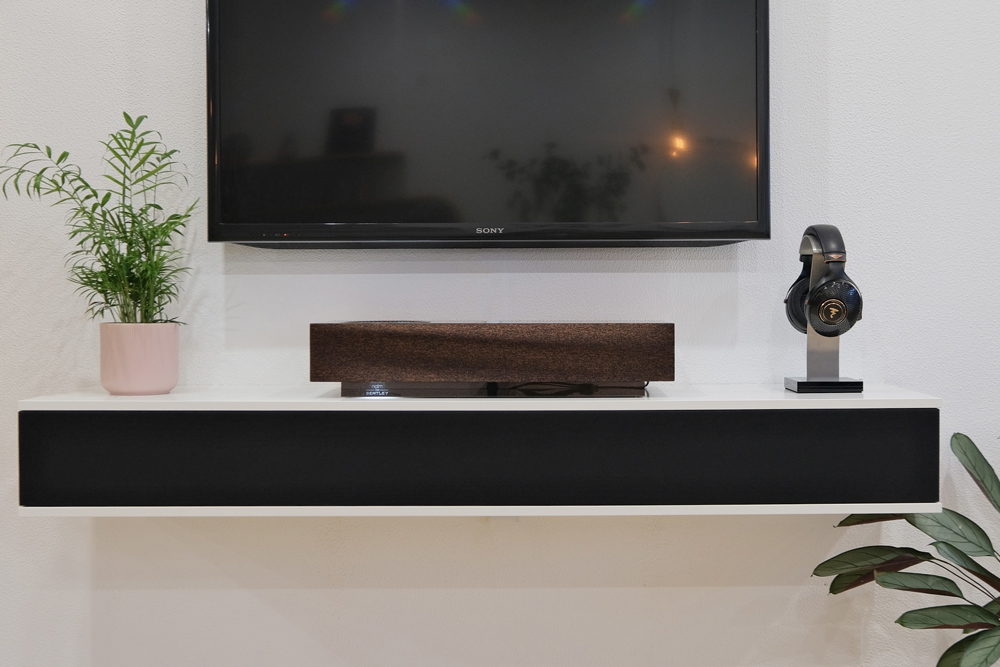 I spoke to Addicted To Audio owner and founder of distribution company BusiSoft AV George Poutakidis about the intent of the new-look store.
The idea of what we've created here is to bring more brands to more people. It's to extend the clientele so we're not all dealing with the same customers which is something that happens here in Australia, in particular. You've got product shipping from Perth, Sydney, Melbourne and vice-versa and there's no experience attached to it. This is what we've created here. Customers can come here, touch, feel, listen and they can experience the equipment like they're in their living room. We want to grow the market to new people to experience luxury and to understand that our products are luxury.
We're still Addicted To Audio and carry other brands aside from Focal and Naim. We're still the number one place for Head-Fi, desktop audio, streamers, DACs, etc. We haven't lost focus. The beauty of Focal and Naim is that the products are very aesthetically pleasing. They want to have 100 of these stores around the world and all with a consistent theme.
We'll have four 'Focal Powered by Naim' stores in Australia in total in Addicted To Audio locations. We have Adelaide, Sydney now, Melbourne and Perth coming soon. We'll also roll them out in New Zealand. It's not just about the audiophile market but to me it's about educating the 98% of the population. We want to take people on a journey and I think that's what's lacking in our industry.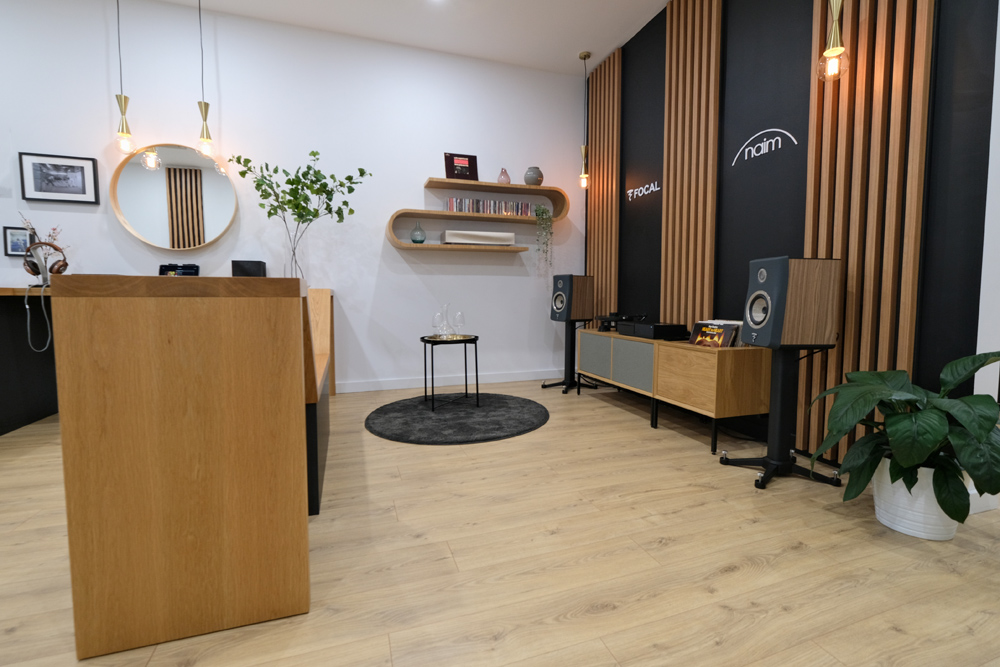 Indeed, the variety of audio product peppered around the store would indeed provide a thorough introduction to the audio industry. Simple and stylish systems are laid-out in small lounge-style areas, mainly using Naim Mu-so and Mu-so Qb products powering standmount or small floorstanding Focal speakers among others.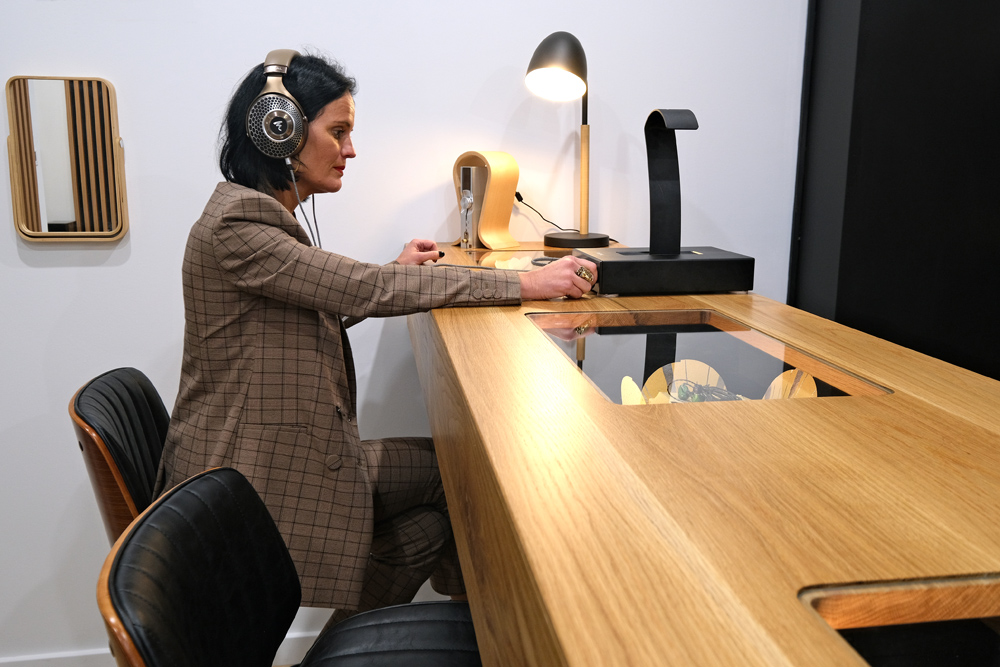 An area just behind the entry showroom space features a large bar-like bench where personal audio devotees can audition a wide variety of headphones of all design types, valve and solid state headphone amplifiers and other related products.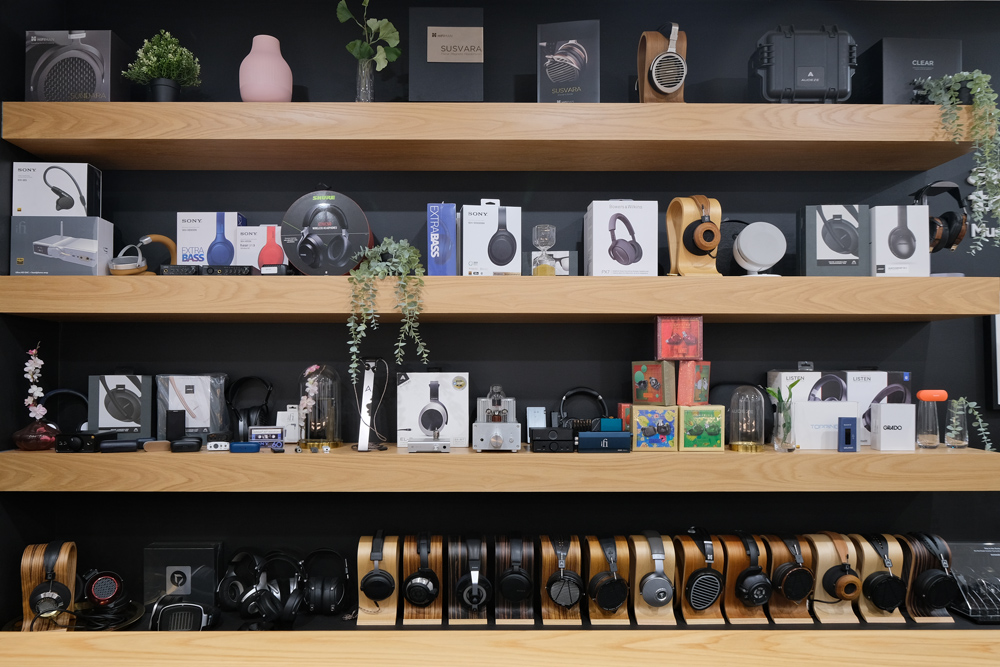 Educated audio enthusiasts looking for a high-end experience will enjoy the main listening studio towards the rear of the store. This large dedicated space has been acoustically treated, features the same design motif as the rest of the store (the quality wooden slats and modern colour themes) and houses more high-end-centric audio. Showcased on the night of the launch were tasty Focal Sopra 2 speakers and upmarket Focal custom installation/home cinema in-wall speakers driven by Naim electronics with support via large Focal subwoofers.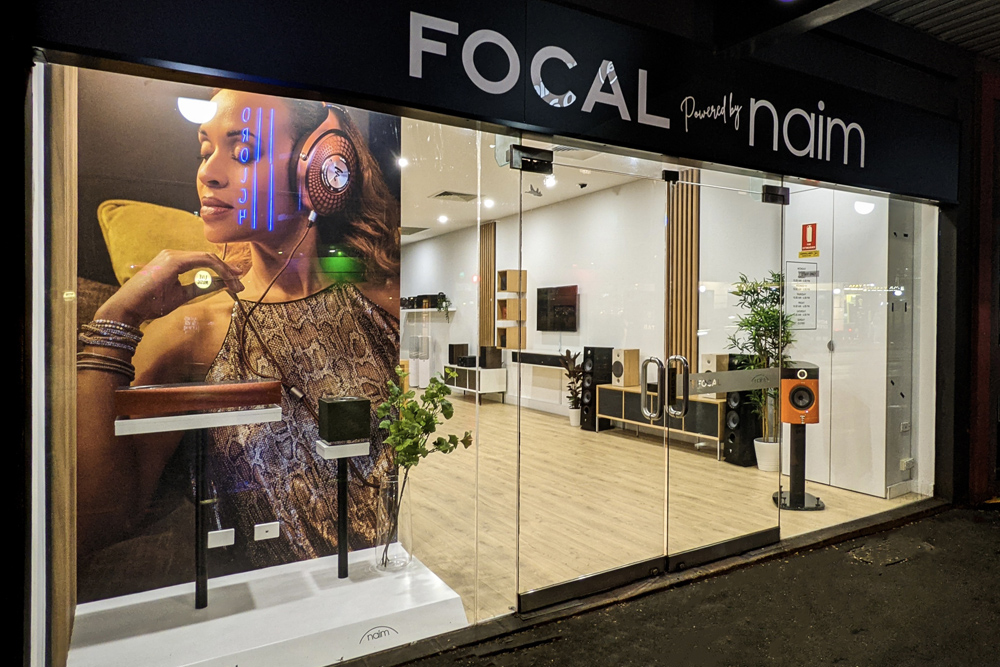 Conclusion
As the Australian Addicted To Audio network of 'Focal Powered by Naim' experience stores rolls-out further, we'll be reporting on this promising initiative whenever possible (freaking pandemic-permitting).
There's a wise strategic plan here. The global thematic and ideological consistency efficiently serves to showcase the Focal and Naim brands in comfortable home-like environments. In Australia, as the store network grows, the highly respected Focal and Naim marques will be showcased in tandem with some of the most appealing brands from around the world.
Yes, these experience stores are certainly powerfully focused on enhancing the audio addiction. What's that saying? Creativity is the power to connect the seemingly unconnected… In Newtown, Sydney, your connection is 'live'.
… Edgar Kramer
This email address is being protected from spambots. You need JavaScript enabled to view it.
Focal Powered by Naim at Addicted To Audio Sydney
142 King Street (end of Missenden Road)
Newtown NSW 2042
+61 2 9550 4041
www.addictedtoaudio.com.au