At the Australian Hi-Fi & AV Show 2017, pro audio made a worthwhile appearance too...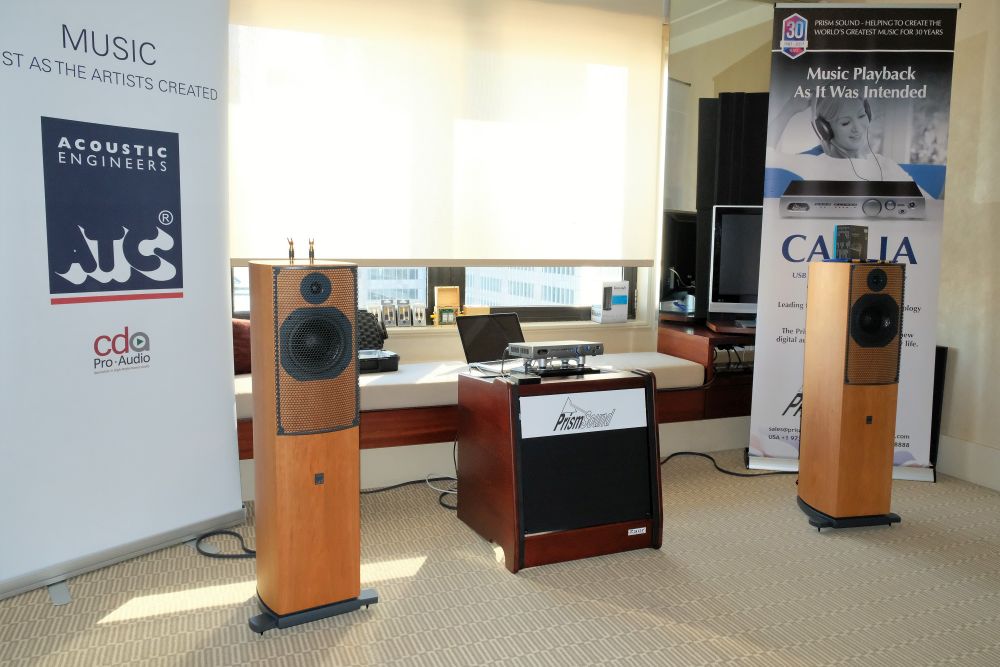 The best in pro audio can also be the best in consumer audio and in the CDA Pro Audio room some of that space's best was on display in the Prism Sound Callia DAC (DSD up to 128 times) with preamp and ATC's SCM19A active speakers. A simple system that has potential to deliver superb sound quality.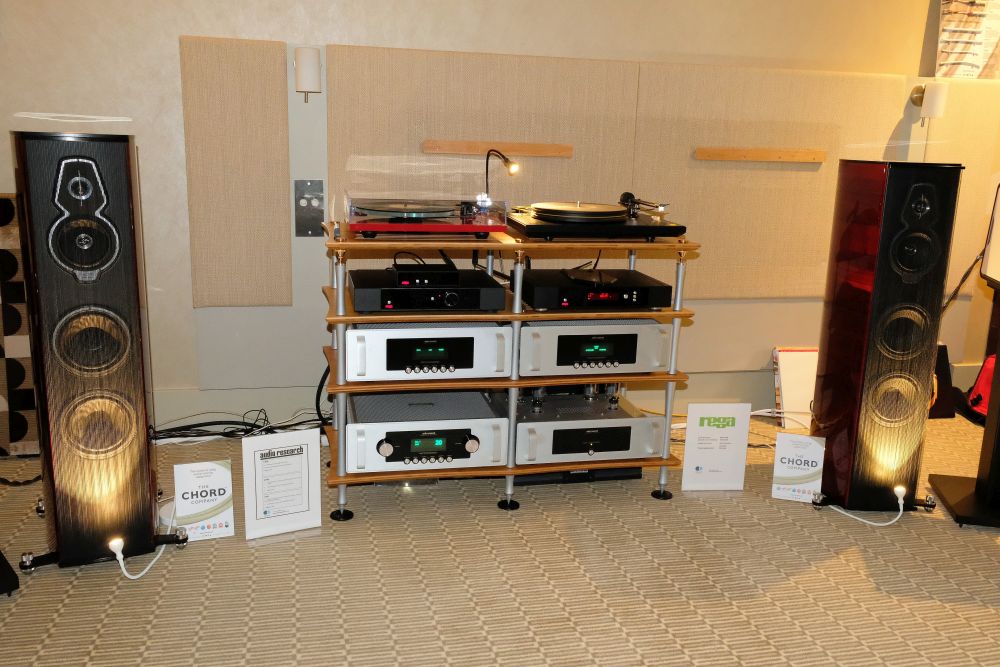 The excellent product stable from distributor Synergy Audio had a strong representation at the show. Rega electronics (Saturn R CD player and Elex amplifier) were joined by quality software maven – both CD and vinyl – Mobile Fidelity's venture into hardware production in the AU$2999 MoFi turntable. Also on show were the Audio Research LS28 preamplifier, new DAC9 and Phono9 and the gorgeous and also new VT80 power amplifier driving either Sonus faber Serafino Tradition floorstanders or Chameleon standmounts hooked up via Chord Company cables.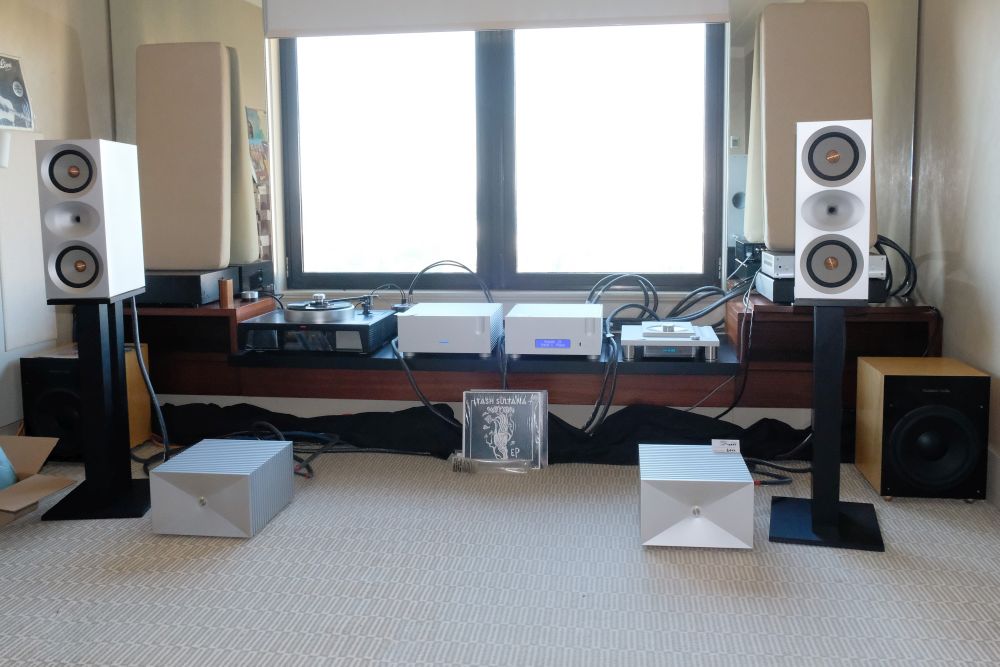 Telos Distribution showed a mega system featuring Dohmann Helix 1 turntable, Ypsilon Electronics in Silver guise and Thrax Teres monos and Thrax speakers. Spun was a superb mix of music, mostly in vinyl (although the superb CDT-100 CD player from Ypsilon was also at hand and used).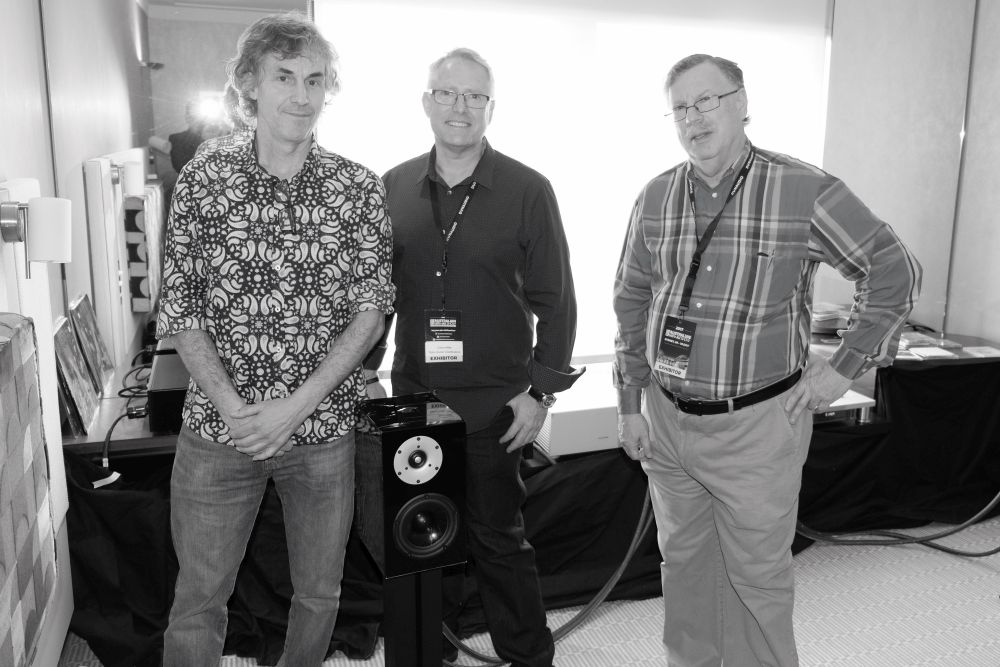 From left: Brad Serhan, Dave Allen and Morris Swift
On the last day of the show, and for a bit of a shuffle, the Brigadiers' Audio Group (led by highly-acclaimed designer Brad Serhan) showcased the overachieving One Audio Mu2 standmount speaker with Scan-Speak Revelator drivers in a gorgeous gloss black enclosure.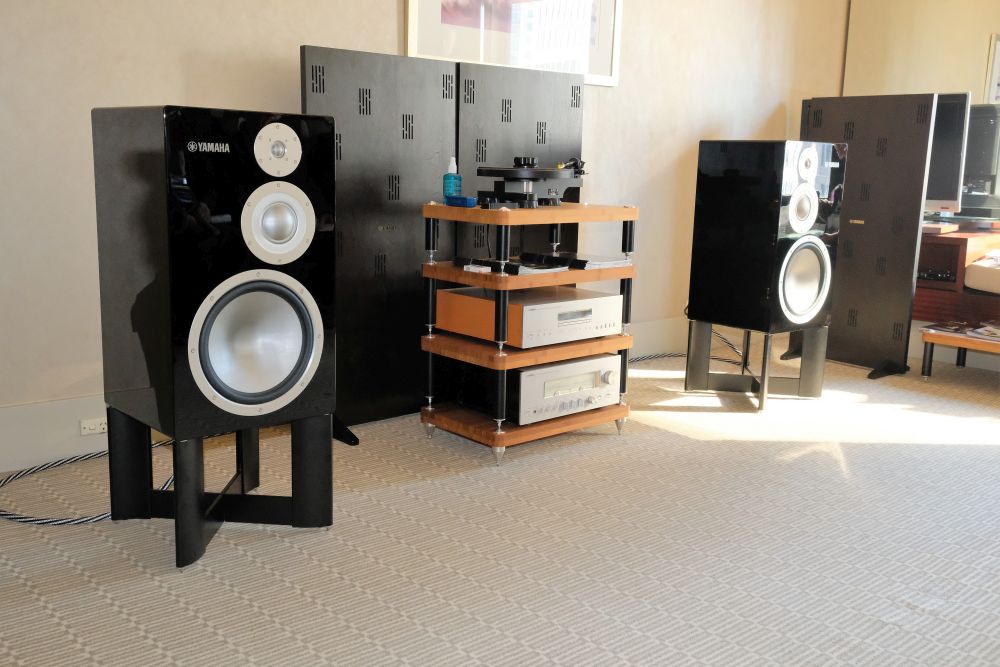 In the Len Wallis room, Japanese giant Yamaha's stunning NS-5000 was showing within an all Yamaha electronics system featuring the company's 3000 flagship series and an Avid turntable. The Yamaha speakers never fail to impress with their state-of-the-art drivers and superbly finished cabinet.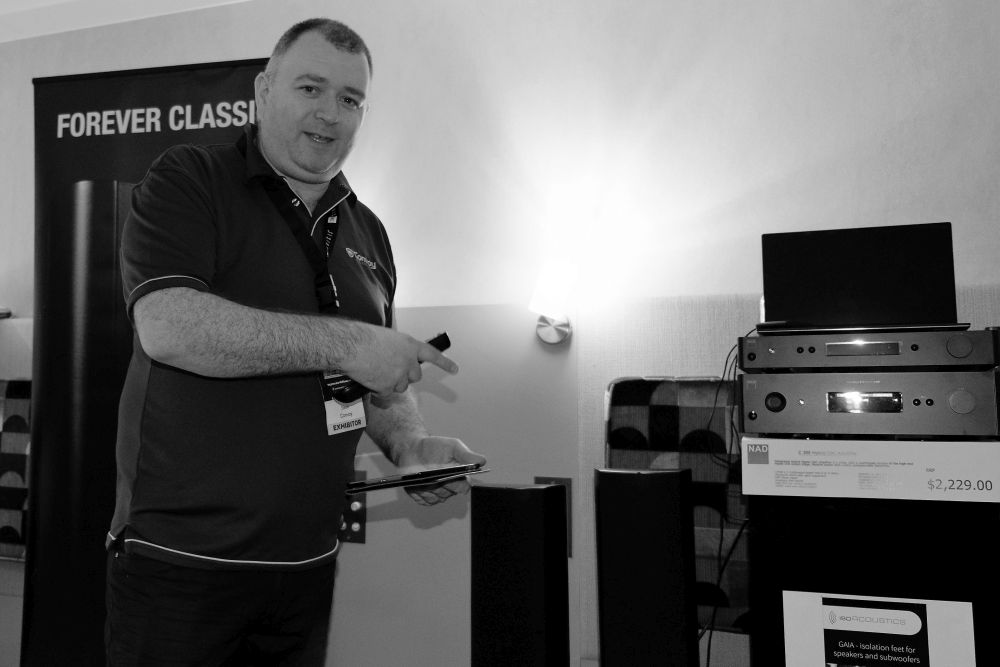 Convoy's affable Steven Burton provided an extremely convincing A/B demonstration of PSB's Imagine T tower speakers with and without the IsoAcoustics Gaia speaker supports. Also on display but not shown were JBL's 4367 floorstanders (AU$27,995), PSB Imagine T3 speakers, Cary Audio's SLI-80 integrated amplifier and DMS-500 Network player (both AU$7995) and NAD's Master Series electronics.
Some Audio Magic coming up in Part Five
. . . Edgar Kramer
Editor-in-Chief
This email address is being protected from spambots. You need JavaScript enabled to view it.