Upstairs on level 21 the throngs were quite strong, especially on Friday afternoon and throughout Saturday. Sunday may have been a little easier to navigate with, seemingly, marginally reduced attendee numbers...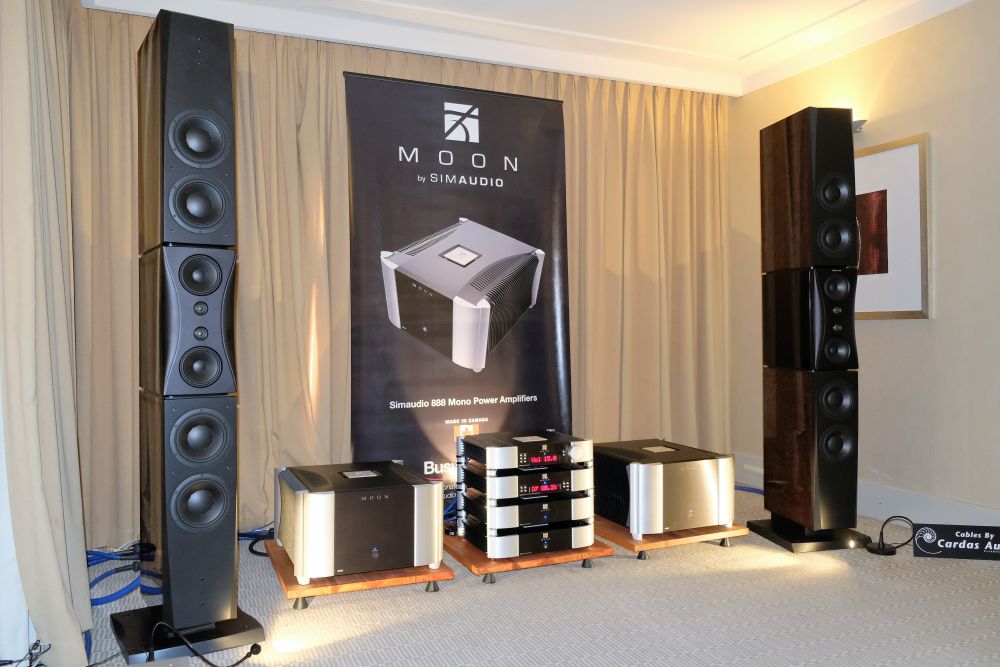 Massive Dynaudio Evidence speakers were being driven by Simaudio electronics and the new flagship 888 monoblocks both brands are distributed in Australia by Busisoft. Costa Koulisakis from Simaudio was here to sing the praises of the 888's magnificence. This is truly among the very best amplifiers in terms of its engineering. Every aspect of the design has been carefully considered and either improved or redesigned to provide the best reliability, longevity and performance. Cast aluminium heatsinks, twin potted transformers per mono, 500,000 micro-farads of custom capacitors, 2000 damping factor, 0.5 ohms driving capability and much more. "We wanted an amplifier that was large, heavy and full of parts" said Koulisakis with a tinge of humour but, in practice, he was totally accurate.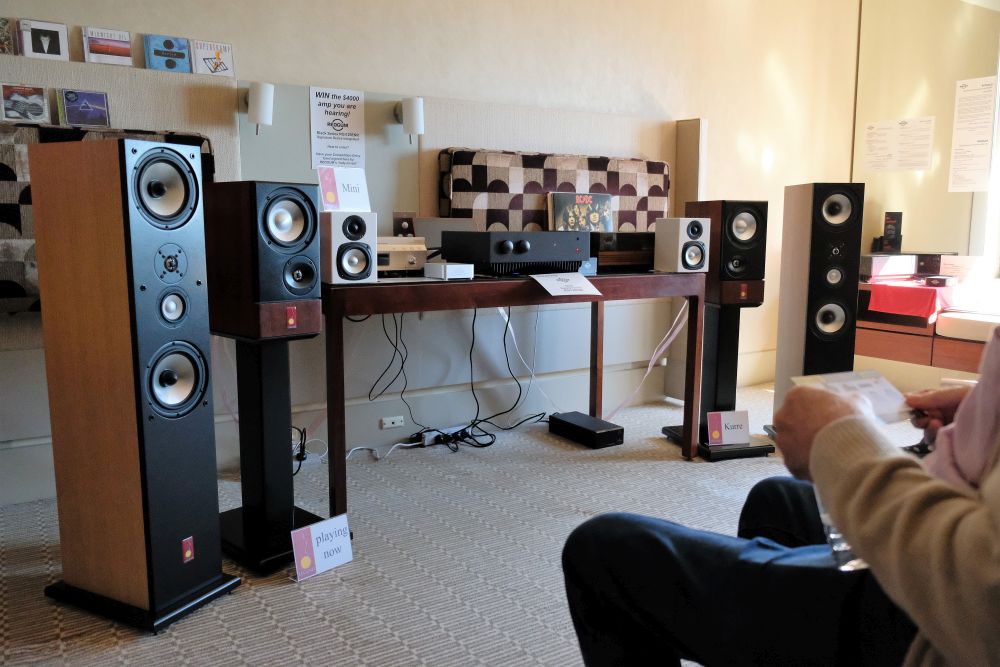 Australia's Legend Acoustics and REDGUM Audio shared a room showcasing, in the case of the former, the Kantu floorstander and diminutive yet big sounding Mini speakers. Redgum showed the RGi120ENR integrated amplifier while debuting at the show was REDGUM's new RGDAC8 little DAC box retailing for AU$999.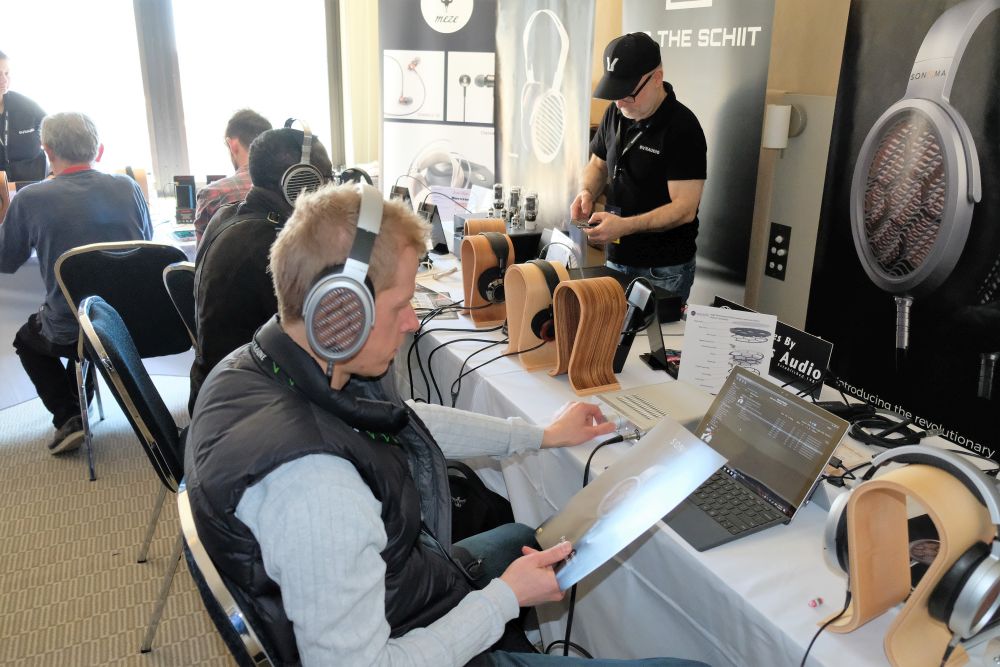 Addicted to Audio's extraordinary range of headphone-based products had a dedicated listening room with a host of samples available for the punters' listening pleasure. Audeze, Sonoma, Woo Audio and other luminaries of that space were there on display. This was an extremely busy room throughout the three-day show span.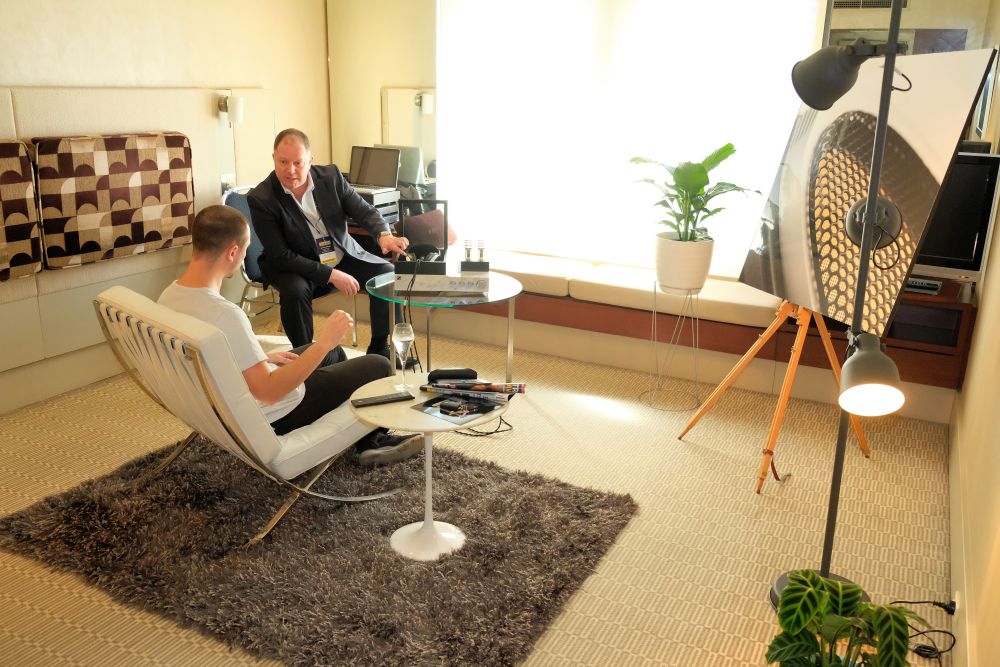 Sennheiser held private dedicated by-appointment sessions in order to showcase discerning audio enthusiasts the masterpiece that is the company's HE-1 headphone system. Considered by many to be the pinnacle of headphone design the HE-1 features headsets, amplification and digital-to-analogue conversion in a valve-based marble and aluminium industrial design masterpiece. Sennheiser's John Davies was at hand to provide his expertise to the lucky listeners.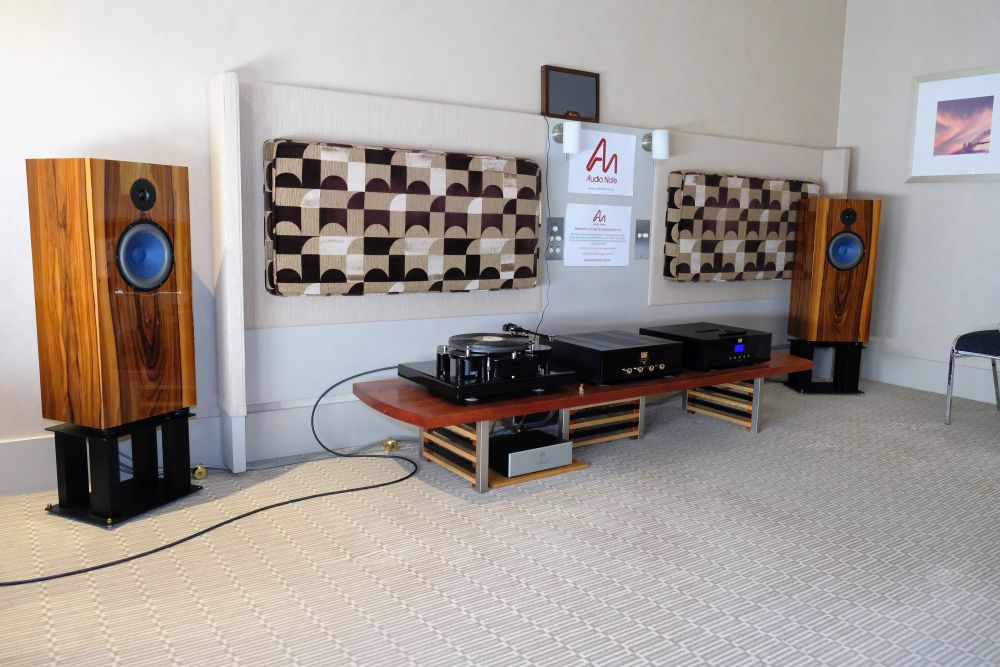 Finn Bespoke Technology's Bryan Fletcher's expert selection of music is always an attraction at shows and this event was no exception. Showcasing an Audio Note UK system consisting of TT3.05 Reference turntable, CD-4.1x CD player, OTO SE EL84-based integrated amplifier and AN-E SPe HE speakers. Fletcher is an expert in voicing AN speakers and their corner placement goes against the norm yet is always one of the highlights of the shows.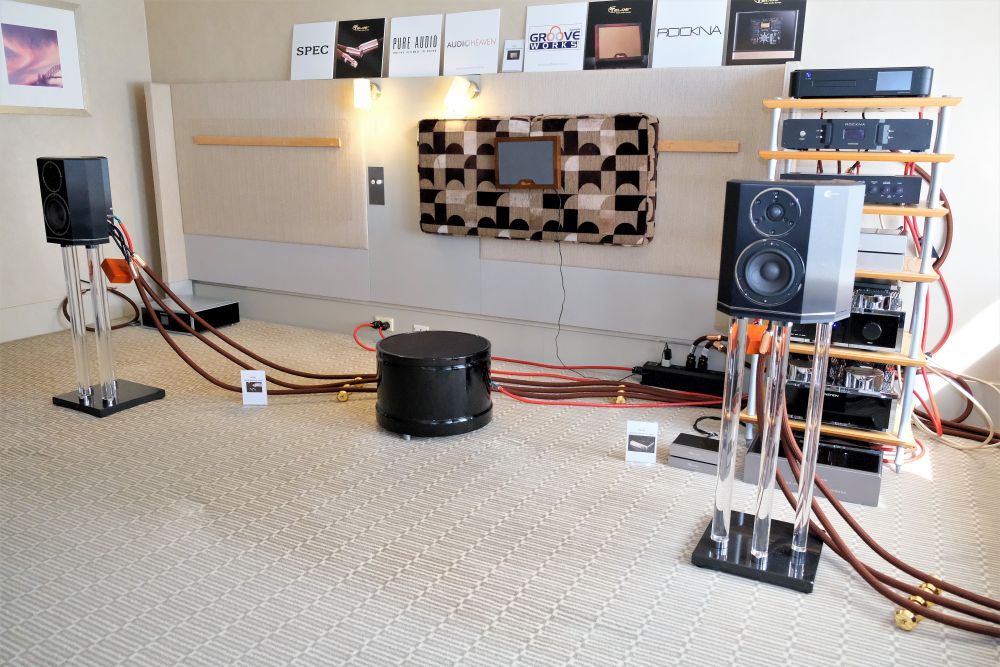 Audio Heaven and GrooveWorks featured an extensively tweaked and worked system featuring the magic that can be brought about by Telos Audio to an already superb list of gear from Rockna and Einstein electronics with the unique Crystal Cable standmounts and Telos Audio cables (the Wilson Benesch Torus subwoofer is smack in the centre). Demonstrations were held showcasing the differences Telos Audio's variety of enhancements can bring about. Audio Heaven's Craig Johnstone, GrooveWorks Peter Griffin, and Peter Wu kept the audience engaged while performing their sometimes surprising demonstrations.
Much more audio goodness in Part Four, next...
. . . Edgar Kramer
Editor-in-Chief
This email address is being protected from spambots. You need JavaScript enabled to view it.