We continued along the more open spaces of Level 2 of the InterContinental Hotel where the larger rooms permitted bigger audiences...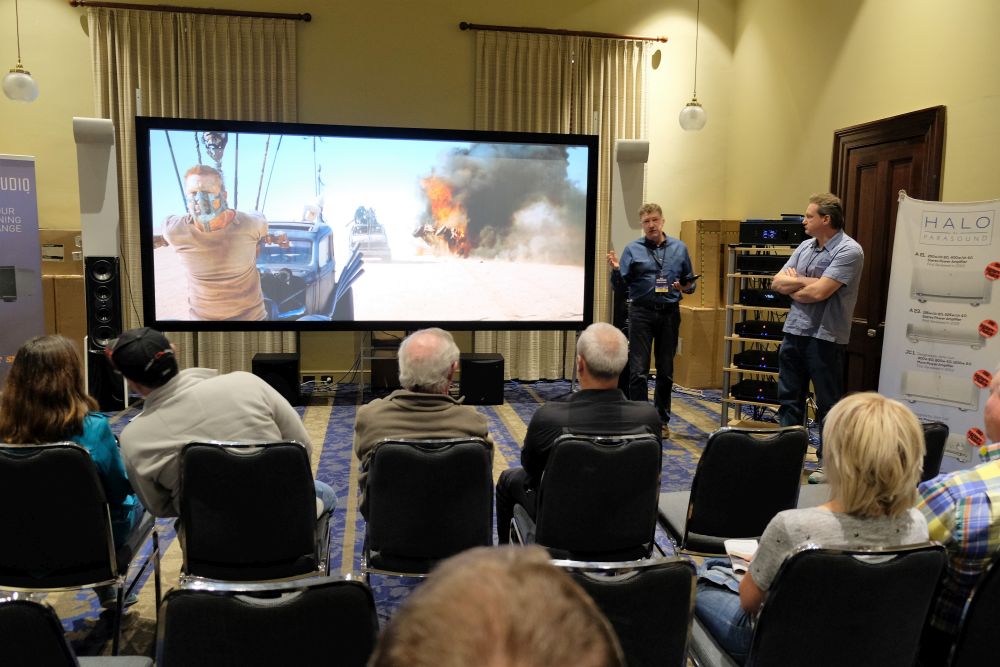 Network Audio Visual had a stunning Atmos and projection system capable of 4K resolution. The latest Mad Max and Angelina Jolie's Unbroken movies were quite the experience both visually and sonically.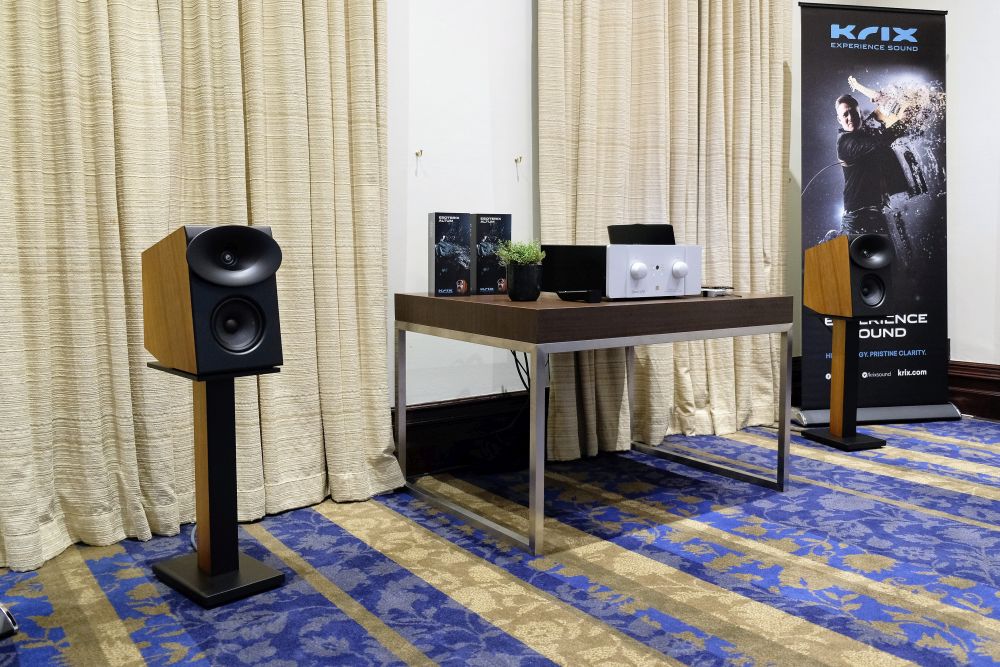 Krix is one of Australia's largest speaker manufacturers. The company's brand new Esoterix standmount was on display for the first time anywhere and the speakers projected scale and bass which was massive. It uses a Scan-Speak Revelator Ring Radiator tweeter in a horn flare and a high quality SB Acoustics mid-woofer driver. The enclosure is loaded by a very long cross-sectional port placed on the base of the enclosure.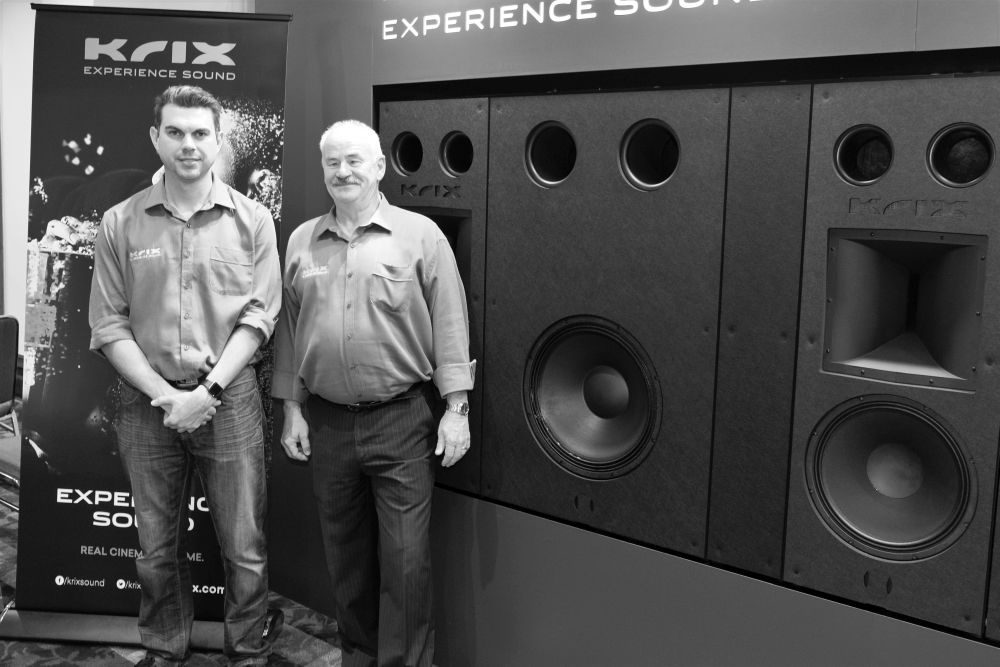 Krix's Michael Cox and Don McEnzie seemingly dwarfed by the sheer magnitude of the Krix wall-of-sound MX Series array. Krix's professional line of speakers are featured in many of the world's best cinemas and home theatre installations.
Analogue and turntablist guru Mark Dohmann responsible for the Dohmann Helix line of turntables from Audio Union had the largest room to himself and his Master Class seminars. But with him were dozens of keen vinyl enthusiasts on every scheduled session. Still one of the most popular aspects of these shows.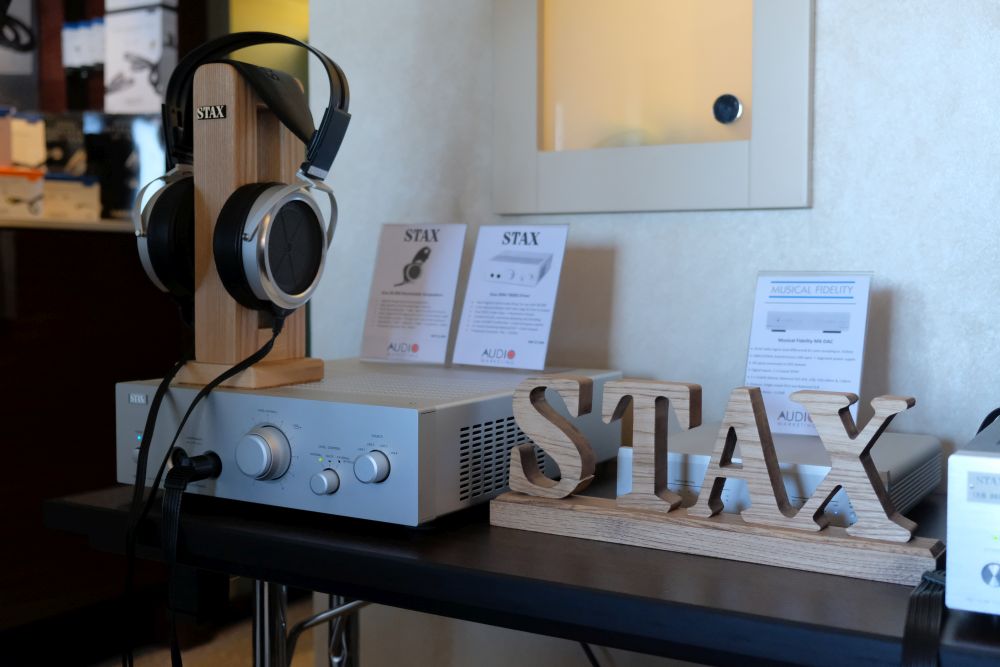 Once upstairs on the 21st floor we began our explorations in the Audio Marketing room where a wide selection of the company's products were on display. Triangle, Musical Fidelity, Peachtree Audio and Stax were the stars of the show with the debut of the Triangle Australe from the Esprit line, an AU$5999 floorstander (not shown). Also debuting at the show was the Stax SRM-T8000 headphone amplifier based on 6922 twin triode valves and which is priced at AU$7999. The new Triangle turntable (Pro-Ject design) on the side was using Les Davis Audio's new constrained layer damped platter matt.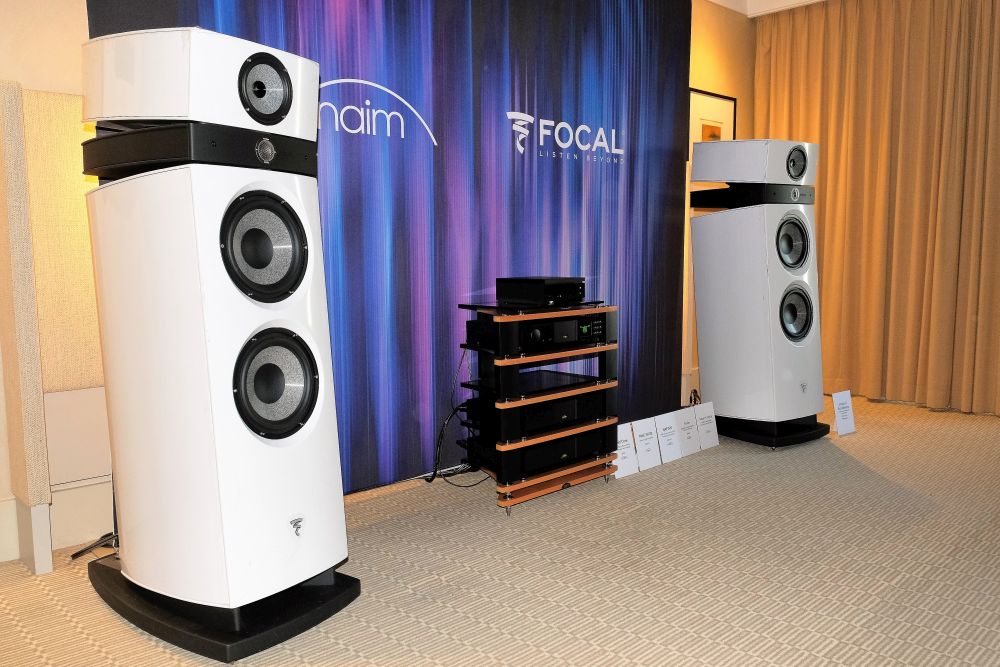 NA Distributors, purveyors of Naim and Focal had two rooms – one with static displays of the latest Uniti range including the Core and new Atom, Star and Nova from Naim and then a listening room based on timed sessions with Focal's new Utopia III EVO Maestro (AU$90,000).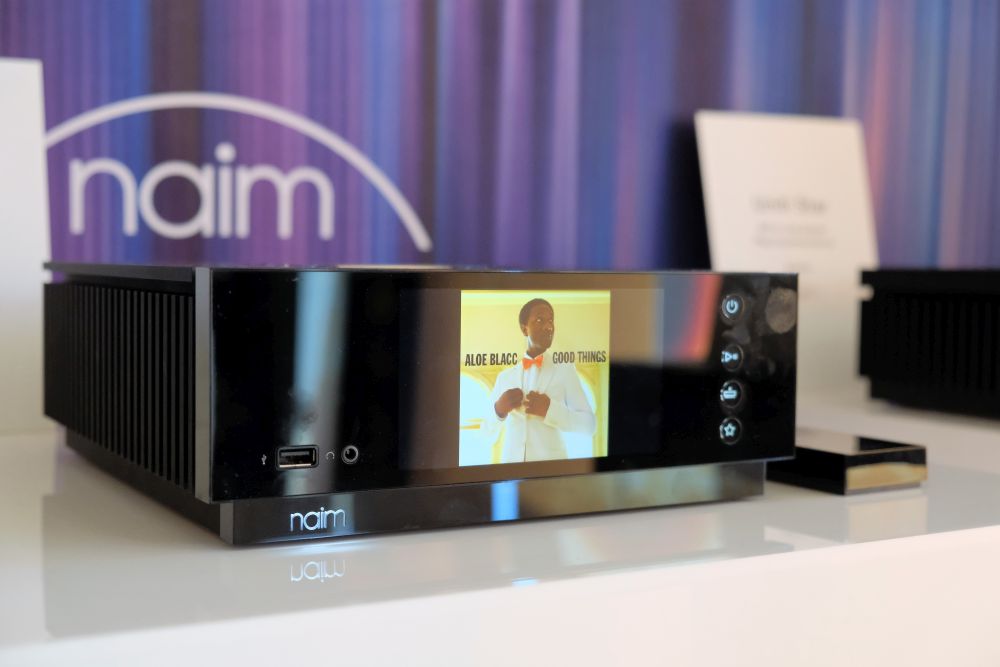 Dan Poulton from Naim listed an almost interminable list of on-board features which makes these products superb value for money and places them at the state-of-the-art. To list just a few: DSD support, 384kHz playback, Bluetooth with aptX HD, Airplay, Tidal and Spotify, Roon soon to come, Chromecast and a lot more while being built in the UK.
Continued in Part Three...
. . . Edgar Kramer
Editor-in-Chief
This email address is being protected from spambots. You need JavaScript enabled to view it.