After what felt to many audio enthusiasts like an eternal absence from Australia's biggest metropolis – in preference for staging at friendly rival town Melbourne – audio show specialists The Chester Group has brought the Australian Hi-Fi & AV show back to the harbour city at one of the most prestigious hotels, the InterContinental Sydney. The venue is close to some of the city's best restaurants, the shopping district, historical 'The Rocks' area, Sydney's glorious harbour and the iconic Opera House.
Attendance was good overall with steady crowds on both Friday and Saturday while Sunday, seemingly, was a little quieter but nevertheless healthy. Most rooms where heavily populated throughout the day and, as is always the case at shows, the corridors were always a busy hub of networking and social banter.
Present was an engaging mix of distributors and local manufacturers showcasing a wide variety of products at all levels from headphones to the ultra-high-end, while seminars and live music provided punters with education and entertainment as a break from the audio goodness on offer. The show was well organised and signposted within the hotel and access from Level 2 to Level 21 always flowed freely without waiting and queues. Level 2 offered a variety of large exhibits in reasonably-sized conference rooms while Level 21 consisted of average-sized hotel rooms with larger corner suites for the bigger exhibitors.    
Check out our room-by-room pictorial report.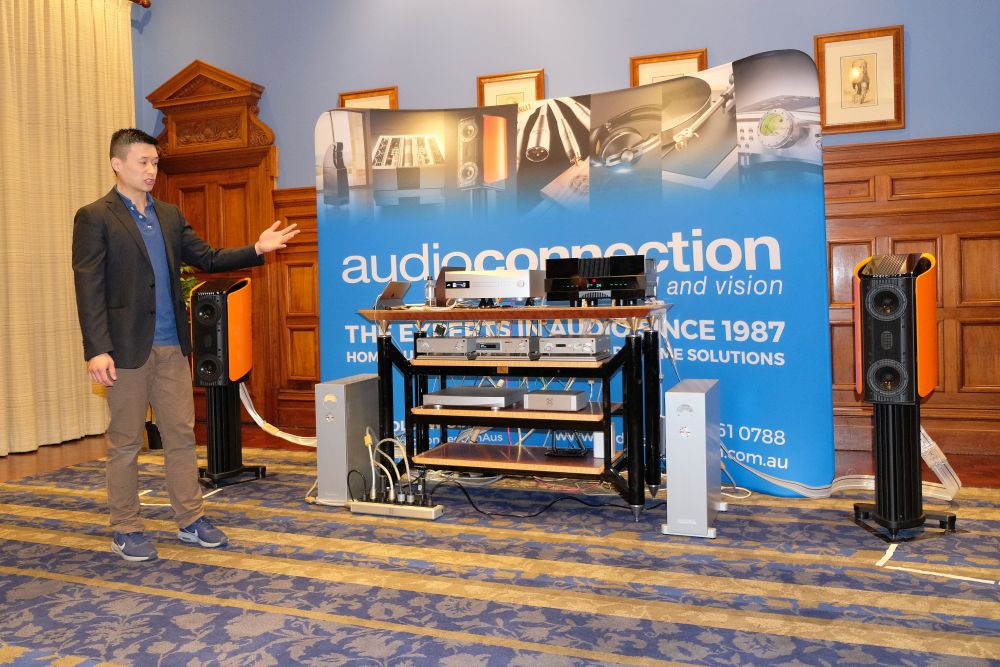 Nigel Ng from Advance Audio ran through sessions explaining the virtues of the dCS digital front end, Gryphon Diablo 300 integrated and Gryphon Mojo S speakers all tied via Nordost cables. Each of the sessions were full-house events and each ran through the abovementioned system and…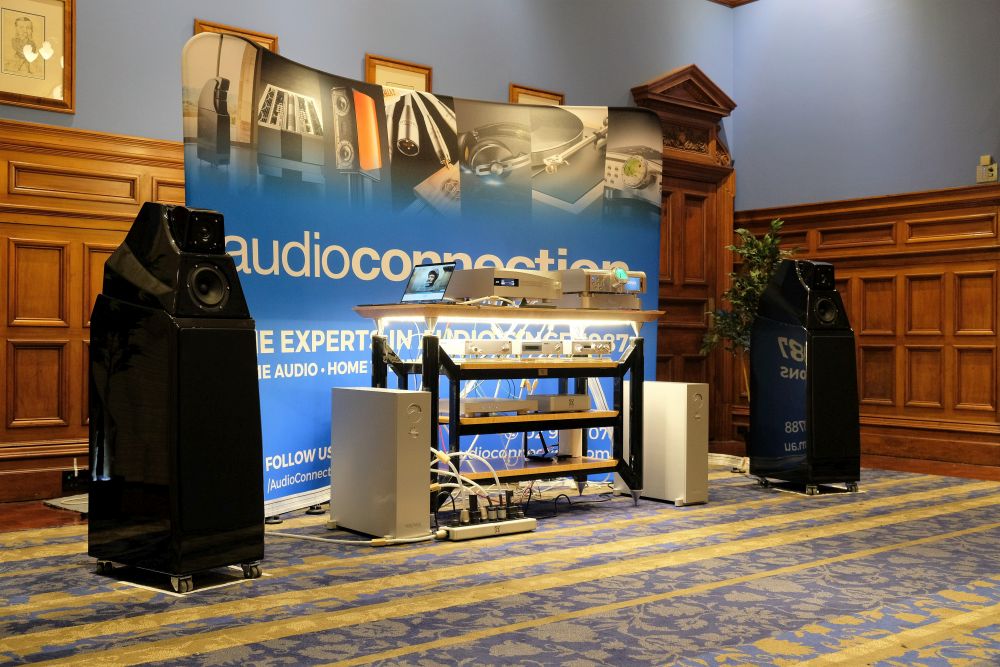 … a change in electronics to dCS front end, Nagra electronics and D'Agostino's new integrated and either Wilson Audio Alexx or Alexia Series 2 which was debuting in Australia after its recent announcement at High-End Munich 2017. Also held during one of these sessions was a Nordost USB cable versus generic comparison.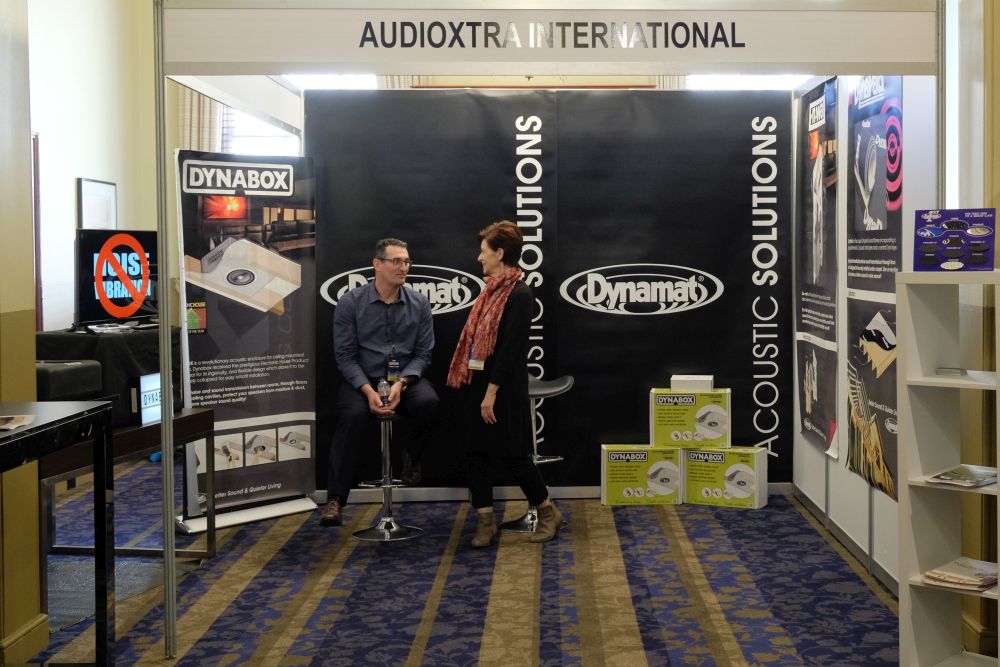 AudioXtra International, distributors of Dynamat, had a booth which demonstrated the benefits of its sound-stopping enclosure which is an ideal solution to any home theatre installation that features in-wall or in-ceiling speakers. Aside from environmental sounds, the exhibit was totally quiet but lifting the inert rubbery enclosure to the side revealed a speaker playing music at healthy SPLs. The remarkable illustration of the powers of this Dynamat technology which totally muted the output of the speakers to the outside world.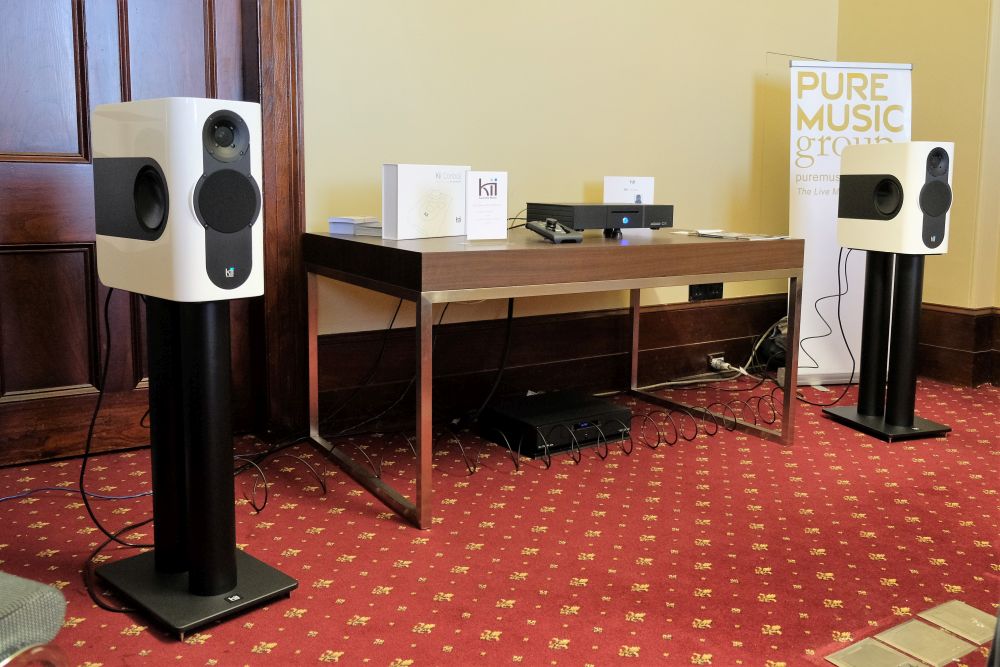 Pure Music Group exhibited the recently-landed Kii Audio THREE active, DSP high-tech beautifully-styled speakers being directly fed via an Antipodes Audio DX server/player. Company principal Warwick Freemantle spun his usual superb musical fare in a room that was often standing room only.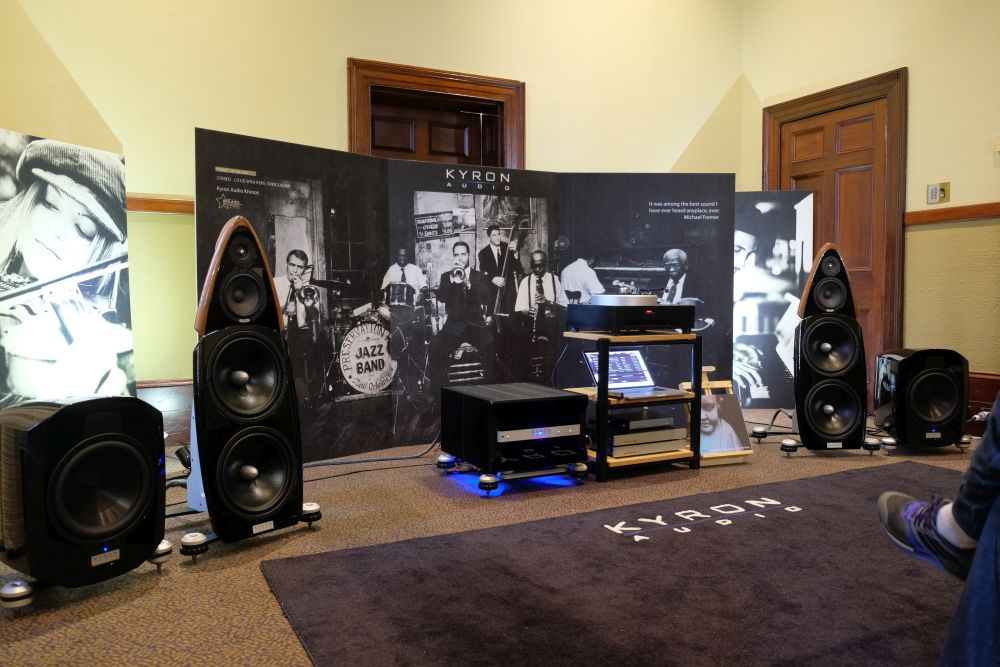 Australia's own Kyron Audio once again exhibited its superbly-built and exquisitely-styled Kronos system solution. This time with the new Mercury subwoofers positioned on either side of the main speakers. Audio Union's Dohmann Helix 2 turntable spun the vinyl and shared playback duties with computer audio. The attractive panoramic display behind the system and the smaller ones across the room's corners are by Acoufelt, makers of acoustic foam room treatments which can be manufactured with any printing theme on to a special foam material which maintains its acoustic properties after printing.
More in Part Two!
. . . Edgar Kramer
Editor-in-Chief
This email address is being protected from spambots. You need JavaScript enabled to view it.