After a near-ten-year hiatus, which saw the highly-acclaimed and headline-grabbing Halcro marque going into slumber, the Australian company's recent relaunch has the potential to revive audiophile fervour around the world.
As product finally trucks off the production line towards expanding distribution channels and subsequent to appearances in other Australian capital cities, it was appropriate to show, for the first time, the new Halcro statement in Sydney. Halcro chose Len Wallis Audio, one of Sydney's premier audio specialists, to present the new Eclipse monoblock amplifiers, embodiments of the very best the reanimated company can offer.
Key Halcro personnel were on hand for meet-and-greet. Halcro's CEO Peter Foster (PhD in Physics with extensive technology commercialisation experience) introduced the audience to the company's new Eclipse monos. Foster explained how "Halcro was sitting on a shelf for a few years" and when, by chance at a record store, Michael Kirkham (Halcro Head of Sales & Marketing met up with ex Halcro engineer Lance Hewitt (now Halcro's Head Engineer), the idea of reanimating Halcro was born.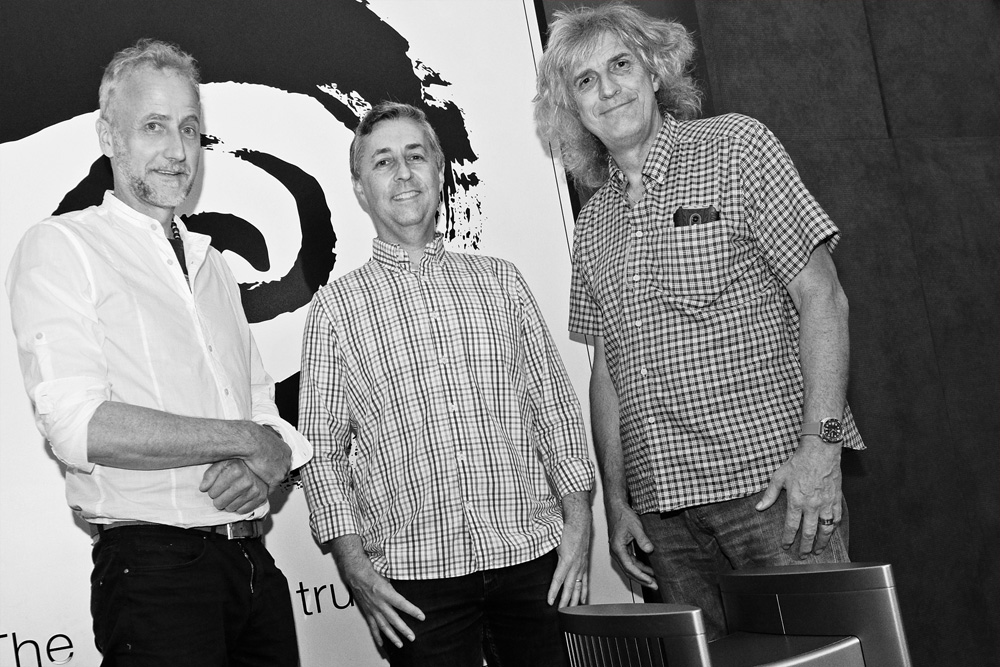 Halcro's Michael Kirkham, Peter Foster and Lance Hewitt
Now, with this power trio locked-in as co-owners and with burgeoning supporting staff sorted, Halcro is once again on its way to becoming a force to be reckoned with in the high-end amplification space.
Of course, the Eclipse monoblock amplifiers are an evolution of the original disruptive products. While Halcro could have released to market a mere replica, a duplication without change of the highly-successful original, the new team refused to simply bathe in past glory. Motivated and stimulated by Hewitt's technical prowess and supported by the experience and well-tuned ears of Foster and Kirkham (himself an accomplished musician and recording engineer), the new team embarked in a thorough re-engineering of the flagship dm88 of years past.
"A complete from the ground-up redesign. Everything was re-evaluated and reconsidered" Foster told the captivated audience. He went on to say, "The top compartment is nothing like a conventional amplifier. There are about a dozen different circuits that you won't find on any amplifier." Foster went on to say how they wanted to inject additional life and energy to Bruce Candy's 4th generation product, which they found to be remarkable in the first place.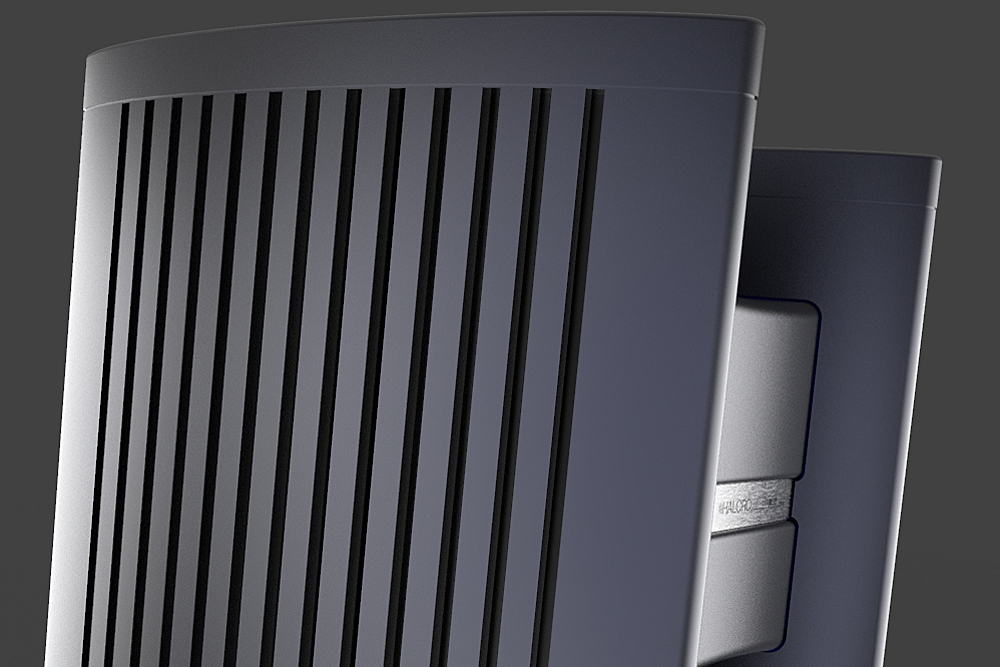 The team examined every stage and every element of the design in the amplifiers' development. The methodology included an exhaustive listening process where each part was sonically evaluated and either rejected or given the all-clear. At times, minor part values were changed and revised, components rejected and swapped out for ones which measured identically but sounded superior, etc. Sometimes Candy was even brought in to provide some guidance and opinion.
"We've virtually eliminated all distortion in this amplifier. That means not only are we rid of Harmonic distortion but also Intermodulation distortion is next to immeasurable. That for us is a big one. We are rid of the 'ghost note' that happens when you have inherent intermodulation distortion."
But the changes and improvements weren't just reserved for the circuits and the various engineering elements of the Eclipse's design. Halcro has significantly upgraded its choice of materials, enhanced assembly methodologies and refined product finishing. The seamlessly assembled chassis is now milled from solid aluminium panels providing added rigidity and control of vibrational and microphonic distortions. The multi-stage curing and 'Halo Grey' paint process is extensive and takes two weeks per set of monos while the attractive new solid timber footers are hand-crafted by Jerome Lyons from Tribal Instruments, a fellow 'Adelaidean' specialist.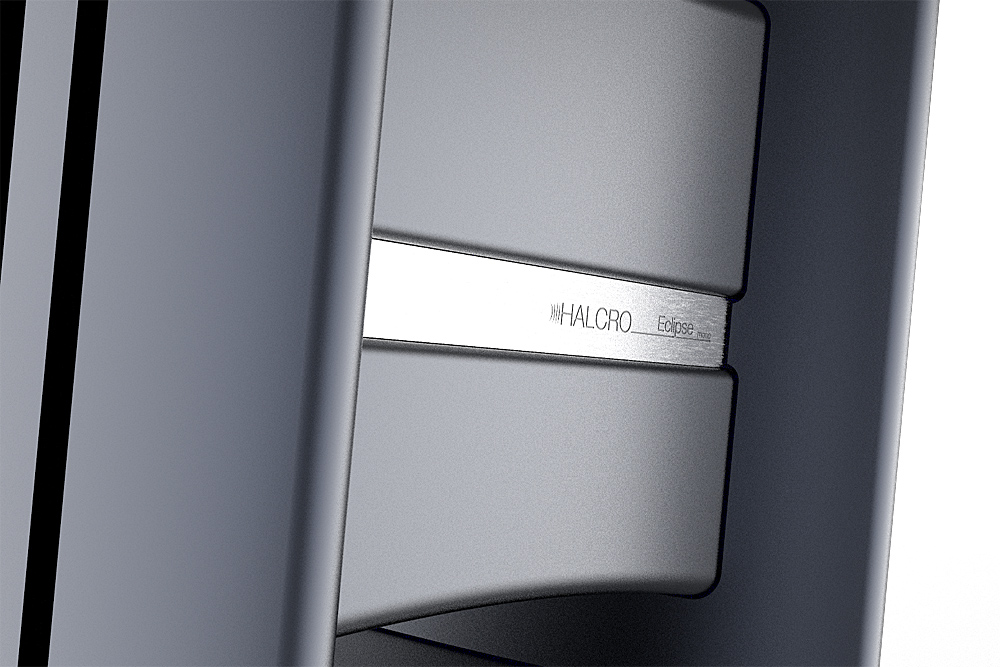 All of the processes and developments mentioned above led to the Eclipse we sat in front of at Len Wallis Audio. As Foster put it, "We now have the 'voicing' that we were after. We've taken the clinical perfection of the dm88 and given it a bit of soul."
For the purposes of auditioning, Len Wallis Audio's leading men Len and Tim Wallis assembled a high-profile system. It consisted of a Linn DAC/streamer, Döhmann Audio's Helix Two turntable (see our full review here), Trinnov Amethyst preamplification (full review here) and Bowers & Wilkins 800 D3 all tied with inakustik cable (review coming soon), sitting on SGR Audio racks (also reviewed here) and tweaked via Les Davis Audio.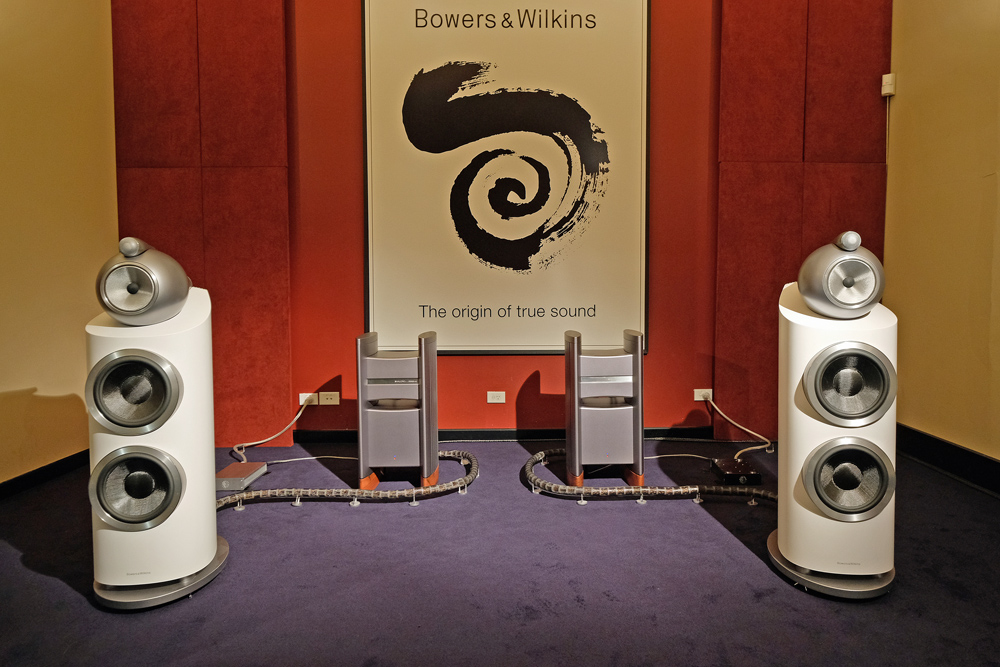 So, jotted notes taken on the day featured strongly the word "musicality", a term which can be used loosely and is a subjective chameleon of meaning, but one which this writer often associates with "soul". Indeed, the system's sound was full-bodied, detailed without brashness (recording dependent, of course), rhythmically precise and effortlessly dynamic. There was a transparent purity to the presentation and a superb sense of scale. This is extremely promising, leading to animated discussions culminating in the likelihood of a full SoundStage! Australia review around Q1 2020.
In a closing enticing remark, Michael Kirkham told me, "We are passionate about our innovative brand and excited to usher in a new era for Halcro. Expect to see several new amplifiers and preamplifiers from us in 2020." We're told some of these new products will include an equally well-engineered but more affordable range of products.
This writer is certainly enticed. More Halcro soul to come… Enter bated breath.
… Edgar Kramer
This email address is being protected from spambots. You need JavaScript enabled to view it.
Halcro Eclipse Monoblock Amplifiers
Price: Price to be Determined
Australian Distributor: Magenta Audio
+61 8 8390 1673
www.magentaaudio.com.au