As part of a whirlwind roadshow to showcase Krix Loudspeakers' profoundly extensive product range and highlighting the new MX series, the company culminated the trip with a night at one of Sydney's premier audio specialist dealers, Sydney Hi-Fi Castle Hill in the city's north-western 'Hills' district.
As an added treat, the store has recently undergone major renovations which encompass a full refurbishing of the open plan main showroom and comprehensive remodelling, both acoustically and aesthetically, of the theatres and stereo listening studios. The re-build (it is, effectively, a rebuild in its extent) has transformed what was an excellent audio retail space into a true state-of-the-art facility. The intention here was to provide an unsurpassed audio-shopping experience.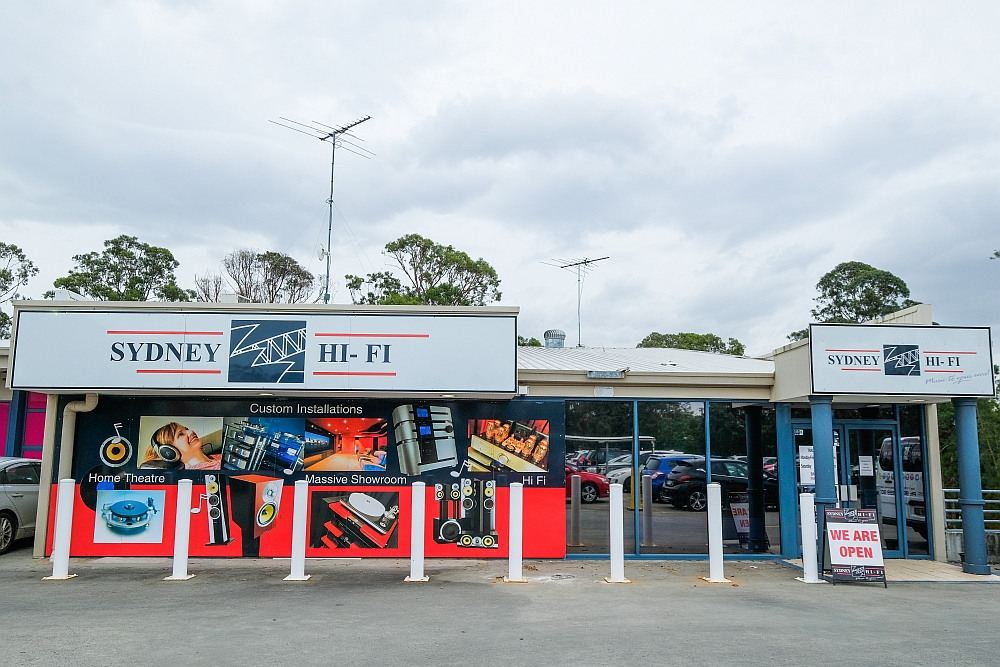 Sydney Hi-Fi Castle Hill's Proprietor Goran Sasic introduced Krix's Founder Scott Krix and National Consumer Products Manager Don McKenzie who were at hand to provide the select group of Sydney Hi-Fi Castle Hill customers with some history and background on the journey that took Krix Loudspeakers from small post-Vietnam War start-up to Australia's largest speaker manufacturer.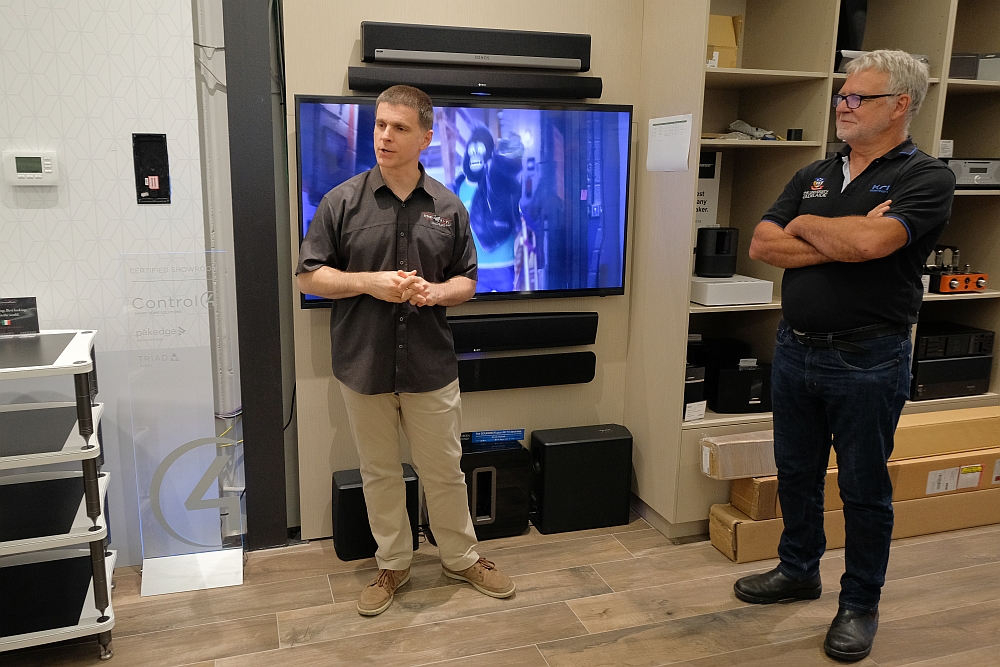 Goran Sasic and Scott Krix
From its humble beginnings, the Krix brothers have grown the company into a large business (with no less than six full-time R&D engineers) that caters to the commercial cinema and consumer spaces with bespoke products that are, for the most part, manufactured in-house. Krix has invested in CNC machines to manufacture its own cabinets, has design personnel dedicated to driver technology and design (with actual driver manufacturing outsourced to global specialists) and has patented several technologies applied to its wide range of speaker products. In order to support its loudspeaker systems, Krix, in conjunction with Elektra Audio, is developing both commercial and consumer amplification products which will herald a new era for the company.
Krix's commercial products division has fitted out countless cinemas around the globe, with the company's latest client being a large multiplex corporation with a chain of cinemas across the Middle East. Krix speakers have been specified as the projects' preferred cinema system in Egypt, Qatar, the UAE, Afghanistan and other countries.
"We've poured over a million dollars of R&D into the design of our patented horn speaker systems," we were told by Scott Krix, as he continued, "and we've spent further on a unique measurement system, the only one in the country, and we're developing further products in the high-end and wireless speakers spaces."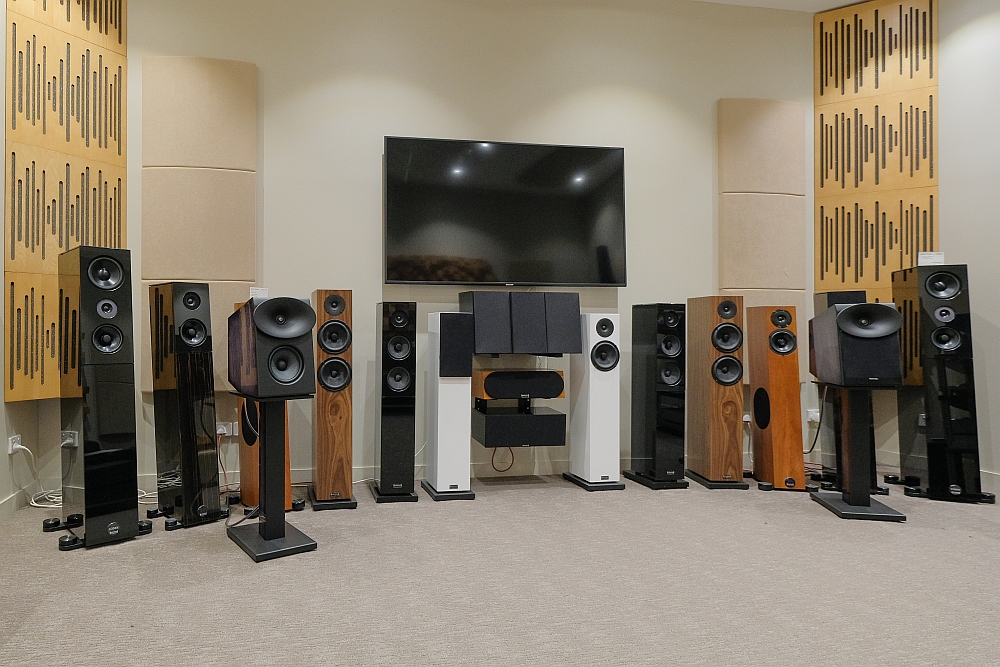 The Krix Esoterix Altum is the company's standmount flagship
Goran Sasic treated us to a most effective demonstration of the powers, literally, of the Krix MX theatre system in one of the brand new cinemas. The dedicated cinema has been acoustically treated, features a stunning lighting theme and houses a Krix MX system which is invisible by way of being incorporated within the room's walls and behind the sonically transparent screen. Deadpool 2, Oblivion and Lucy have never sounded this good and, in terms of refinement and detail, far outstripping the sonics at my nearest multiplex.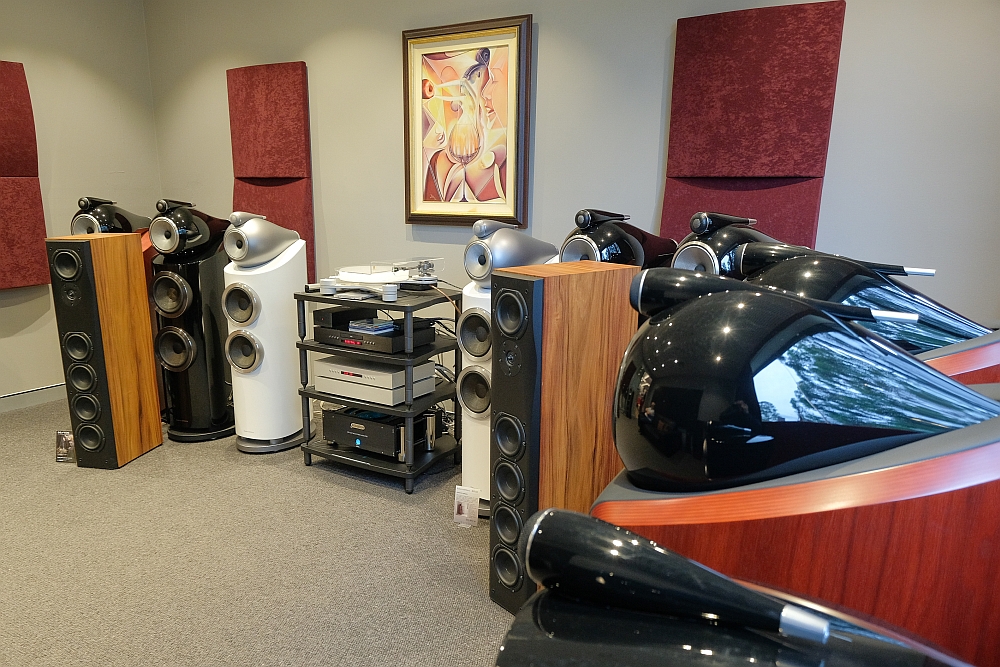 Krix's top non-horn loaded speakers, the Neuphonix Mk2
We also spent some time auditioning a number of Krix speakers in other studios peppered around the store where they were teamed with high-end electronics. Once again (as heard several times at local shows), I was impressed with the uniquely-designed Esoterix Altum (in a stunning in-house gloss finish over wood veneer), a refined standmount speaker with oval-shaped horn flare that is dynamic and capable of tremendous bass power for its size.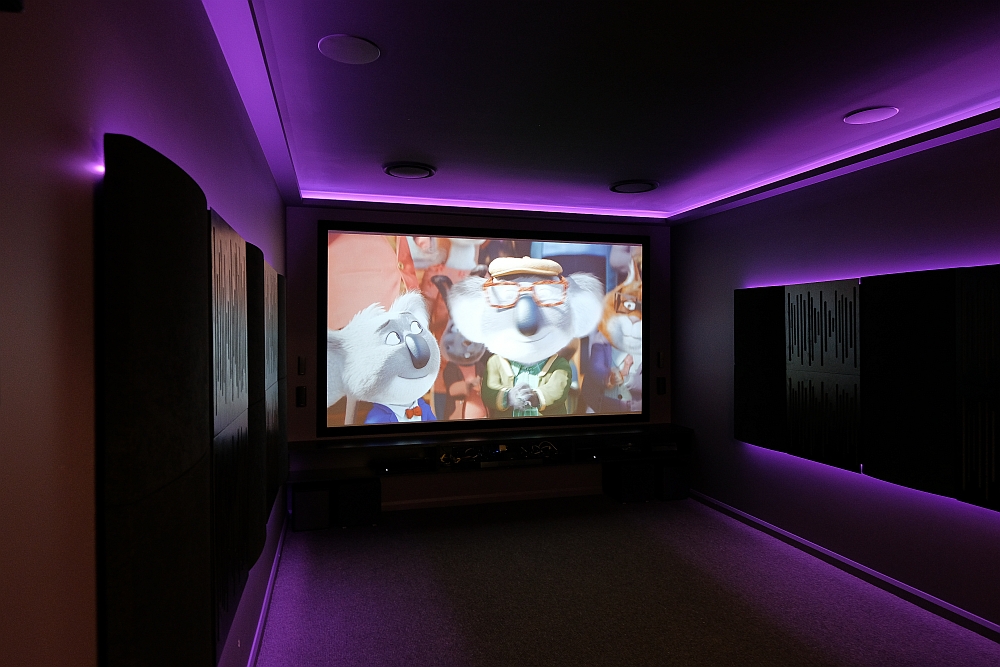 Each of the sound auditioning studios at Sydney Hi-Fi Castle Hill presents a comfortable and well thought-out environment for the auditioning of the store's huge line-up of products which encompass the entry level to the über high-end. We look forward to investigating the Krix speaker range sometime soon and will also bring you more on the extraordinary audio retail experience that is Sydney Hi-Fi Castle Hill.
Krix Loudspeakers
+61 8 8384 3433
www.krix.com.au
Sydney Hi-Fi Castle Hill
+61 2 9899 9079
Shop 7, 19 Victoria Avenue
Castle Hill NSW 2154
www.sydneyhificastlehill.com.au