Inked with street art and camouflaged down a backstreet alley in trendy North Melbourne, the SmartArtz Gallery served as the host venue for the launch of the new entry-into-the-world of KEF LSX active speaker system in all its multi-coloured glory.
The converted garage now-upmarket gallery come-event-space was a fitting venue for the "Dressed in Holiday style" KEF LSX range which has been modelled by award-winning industrial art designer Michael Young. The diminutive speaker, although in no way compromised, is a downscaled and somewhat tricked-out version of its more sizable LS50 Wireless cousin.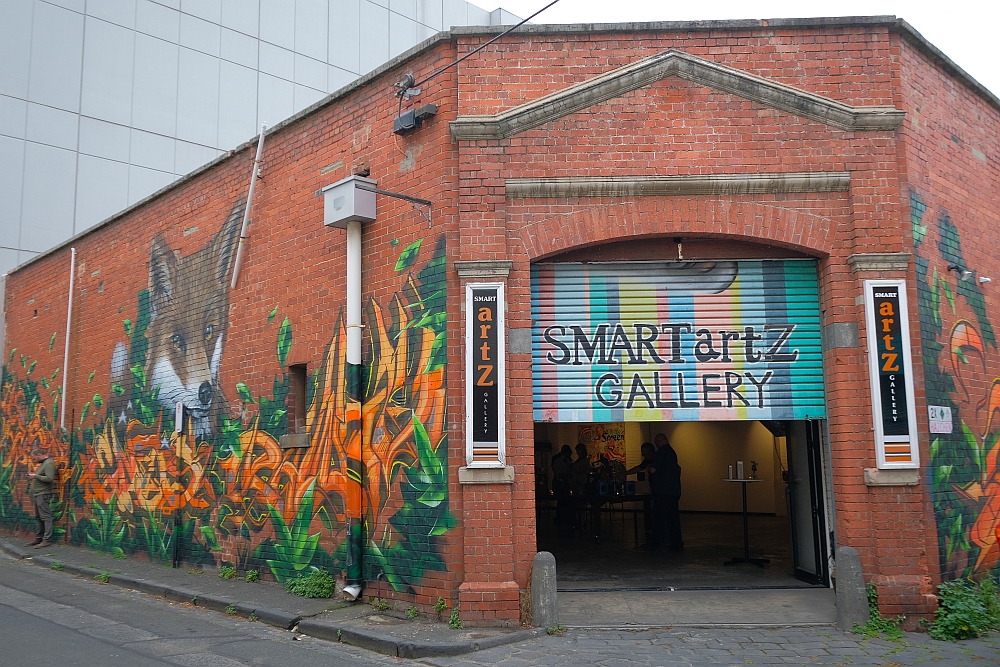 The new LSX features an all-new 100mm Uni-Q driver optimised to output remarkable SPLs and low-end frequencies via its massive motor system and supporting in-built dedicated amplification. On-board are 30 watt and 70 watt Class-D amplifiers respectively charged with driving the tweeter and midrange sections of the Uni-Q driver. Further sonic enhancement is applied via KEF's proprietary Music Integrity Engine which translates to a DSP-based approach to controlling and aligning phase and time aspects.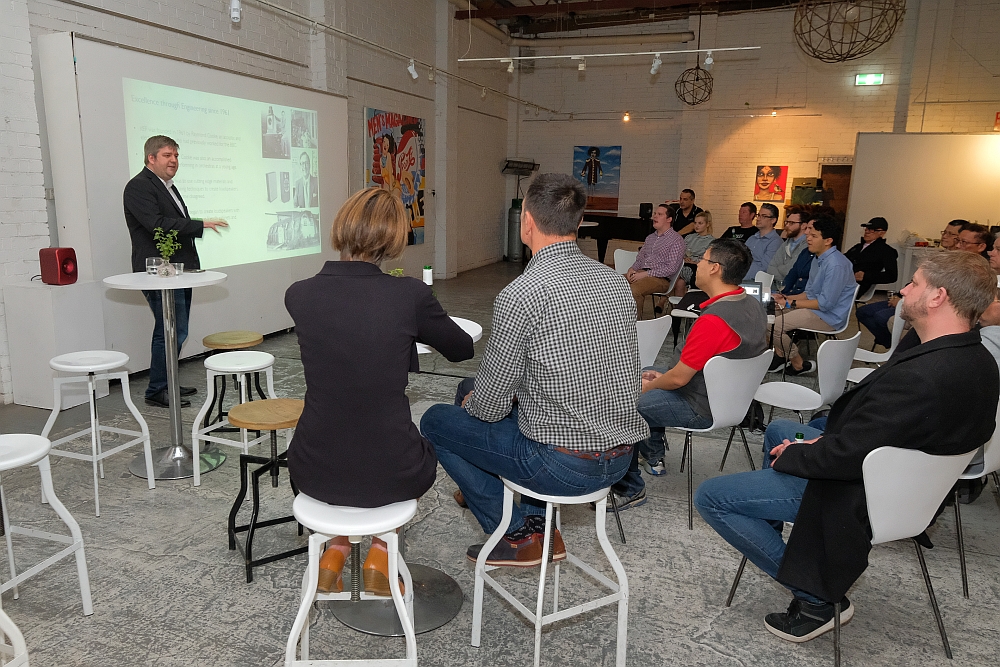 Unlike its wireless brethren, the LSX speaker pairs can now be connected wirelessly to each other, with the technology accepting up to 24-bit/192kHz PCM resolutions which are then downsampled to 24-bit/48kHz. However, KEF provides the option to hook-up via Ethernet cable also accepting resolutions up to 24-bit/192kHz which are then downsampled to 24-bit/96kHz. Dual band 2.4GHz/5GHz Wi-Fi connectivity is available (DLNA/uPNP) and a soon-to-be-available firmware update will allow Apple Airplay 2 support. Bluetooth connectivity is via high quality aptX 4.2. Spotify Connect is on-board as is Roon status.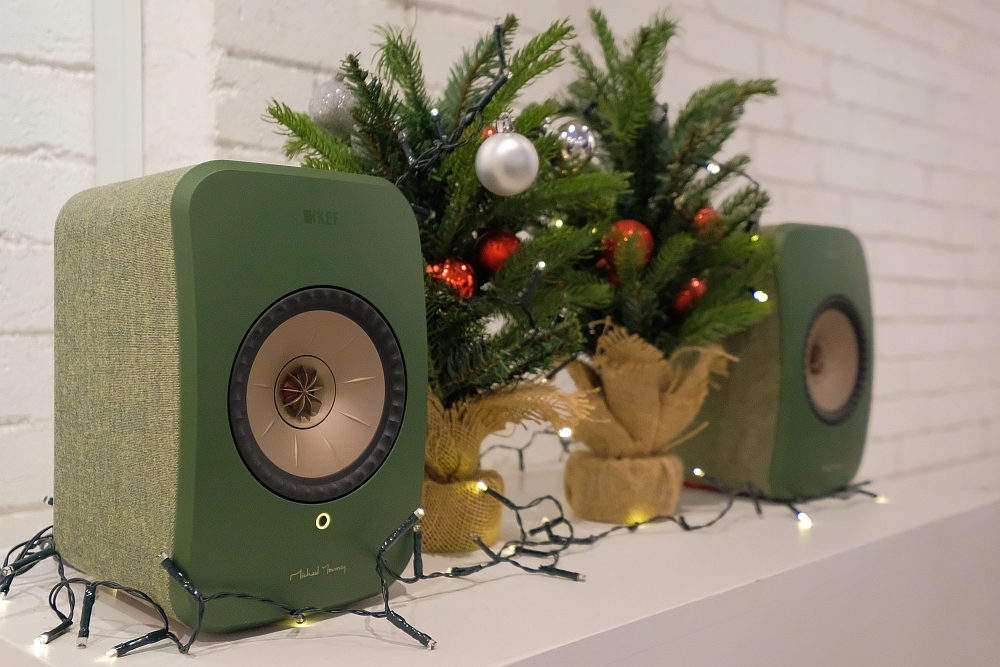 As far as the product's long heritage, KEF's Asia/Pacific Product Manager Ben Hagens pertinently said that, "KEF was the first to use the term 'Reference Loudspeakers'. We produce products that neither add nor detract so the music can be heard in the way that it was intended." In terms of its projected audience, Hagens went on to state that, "The LSX is aimed at 95 percent of music lovers. We already cater for the five percent audiophile market…" something that is to be commended – if it's just one thing that our industry needs is the introduction of new young music lovers who may later become ardent enthusiasts.
The rear panel of the LSX houses the connectivity bay which features optical, auxiliary (3.5mm mini-jack), RCA subwoofer output, the aforementioned Ethernet socket for LSX pairing and an RJ45 for network connectivity. Small LEDs confirm Bluetooth and Master/Slave pairing.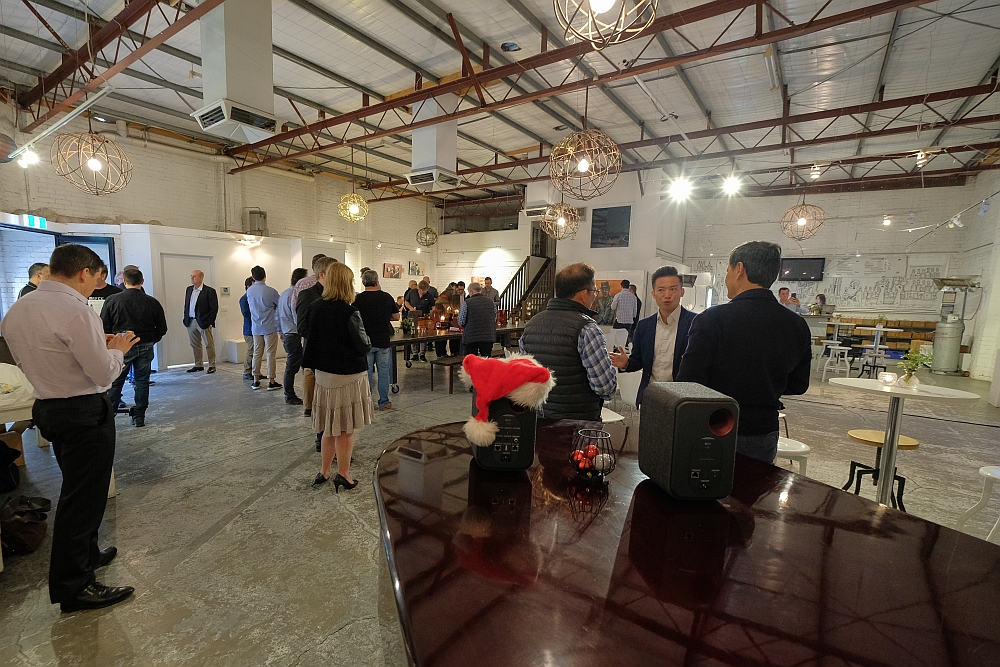 A brand new dedicated KEF Control App (iOS and Android) has been released for the LSX. It allows comprehensive control of LSX – importantly, sonic shaping via basic EQ – and a connected KEF subwoofer such as KUBE. The company's KEF Stream App allows Tidal access, among other things, with the transition between KEF Control setup and the music streaming Apps now said to be a seamless toggle operation. Also available now via KEF Control is over-the-air firmware updates which can be configured to apply automatically or manually.
The LSX blends new baffle colour options with a cabinet now wrapped in matching high quality fabric (except for the White version which is all gloss paint). The fabric cabinet lining is provided by Danish high-end textile specialist Kvadrat. Aside from the all-gloss lacquered White, LSX is available in Black, Olive (green), Blue and Maroon (red).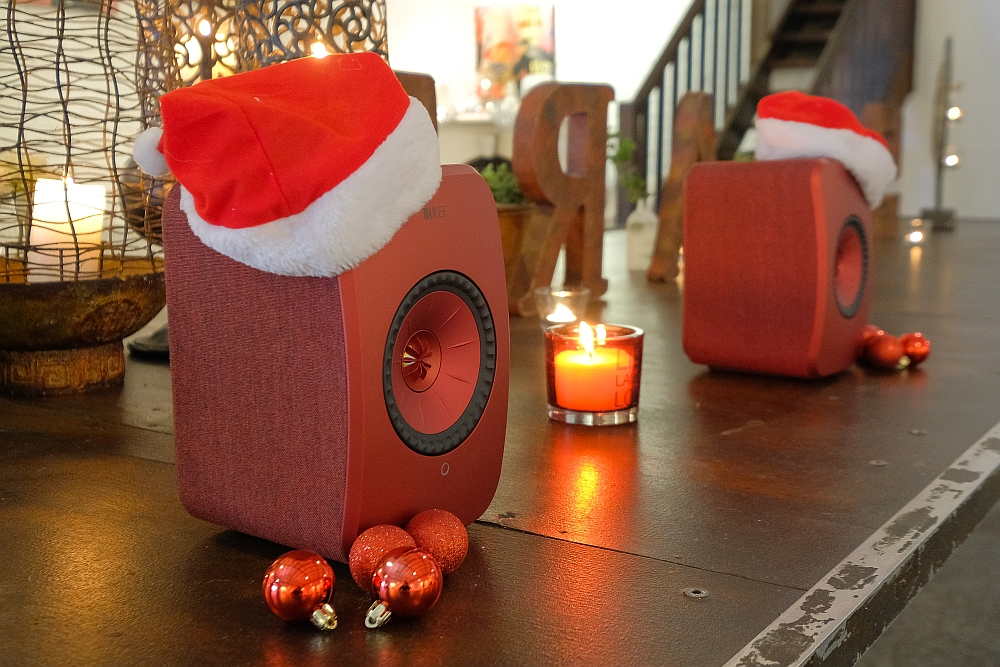 Multiple mini-exhibits showing all the available colours were peppered around the gallery while Hagens' presentation saw two red LSXs setup very widely apart. Despite the less than ideal positioning and the very large open-plan environment, the little LSXs were capable of a big, dynamic and detailed sound which was surprisingly powerful. The promise, in a desktop or AV setup within the confines of an average-sized room, is tremendous. Bringing in a small KEF subwoofer turned big-sound-from-small-speakers into much-bigger-sound from what would seem a sizable pair of speakers.
The new KF LSX active digital speaker system is available throughout the country at specialist audio retailers.
Price: AU$1895/pair
Australian Distributor: Advance Audio Australia
+61 2 9561 0799
www.advanceaudio.com.au