Having exited the Groundhog Day loop and as I sift through the notes and dozens of images I've taken, I realise that this second reportage will provide consumers with the opportunity to delight in yet another select representation of the wealth of audio products available in this country. As far as the local industry – and even the small body of audio journalists – the recent circumstances motivate an introspective look at our situation in terms of the audio show landscape in this country.
On this occasion, the Chester Group's Australian Hi-Fi & AV Show, for the first time held at the Como Hotel in affluent yet trendy South Yarra, presented a smaller overall affair to years past. Having said that, the quality of audio fare on display was up to the usual elevated standards with a focus on the higher-end of the market. In addition to the audio menu, live music was on offer via the talented Mary Webb who shared her emotive compositions in a large self-contained performance space. Here, presentations were also made by Mike Kirkham and Tim Brierly who provided insights into the machinations of producing Webb's Love Like Planets album. Guru Mark Döhmann conducted seminars on his renowned analogue journeys into the optimisation of vinyl playback.
The show was split into zones. Off-shoots from the registration area were the performance/presentation space, a spacious Head-Fi auditioning station and the largest of the exhibition rooms. Down a few steps and around from the hotel's reception, an open exhibit space greeted the visitor via a vinyl retail area, an Oris watches counter (a refreshing divergent distraction from audio) and a couple of self-contained exhibit rooms showing audio and AV systems. The show's core was on Level 4 where the hotel room exhibits were peppered across tangential corridors.
The thematically repetitious nature of shows in general – never mind the near-concurrence of the events – dictates replication, however, given the different event-staging approaches and, for the most part, a dissimilar exhibitor list, each event provided enough variety and individuality to make this coverage distinct enough.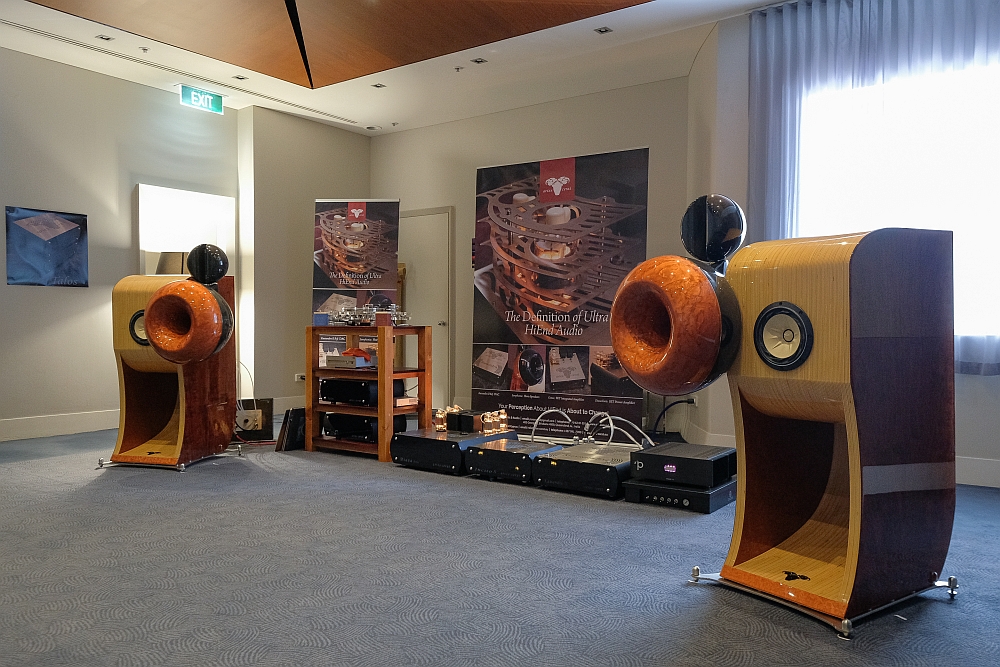 The largest exhibit room held the biggest system at the show. Here, the massive Aries Cerat Symphonia speakers (AU$185,000) showed that horns and horn-loaded transducer dynamics and detail are always a virtue of the design. Symphonia also shows the required skill in blending a horn-loaded RAAL tweeter, a titanium compression driver and a wide-band horn-loaded Fostex driver. The Pink Faun 2.16 (AU$13,000) streamer and massive Aries Cerat Kassandra DAC (AU$29,000), Incito S preamp (AU$24,000) and Diana Forte (AU$32,500) amplifier rounded out the electronics. Cables via Skogrand and Luna. Sonics were big and up-front while the bass power and depth were surprising for a relatively small Fostex driver (horn loading benefits proven again). www.purasound.com.au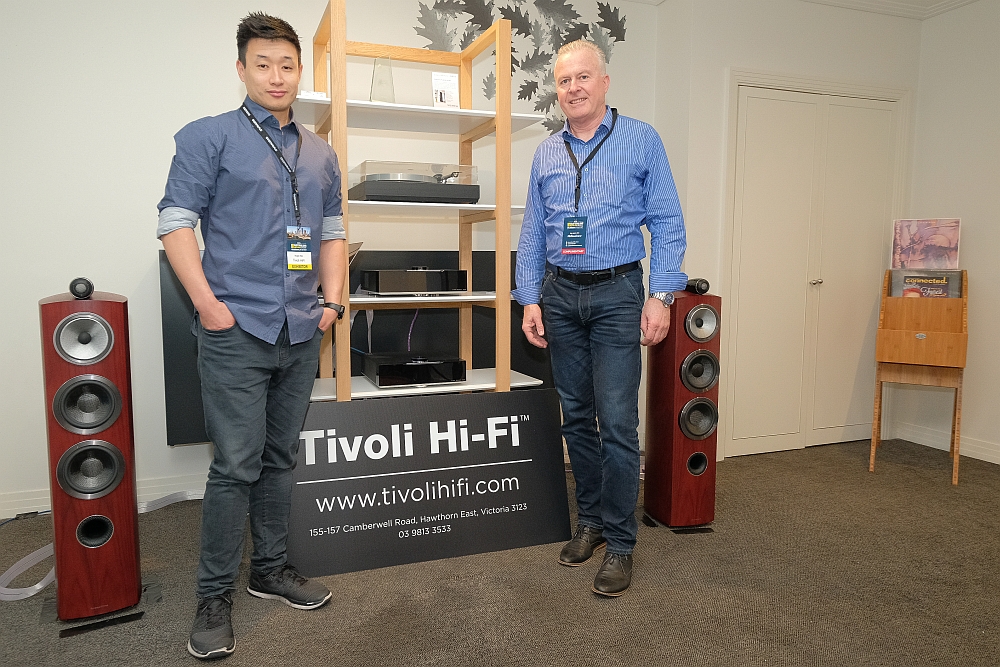 Advance Audio's Nigel Ng and Bowers & Wilkins' John Martin in one of three Tivoli Hi-Fi rooms. In the Australian debut, Linn's new Selekt DSM network music player was demonstrated as an all-in-one digital solution configured with on-board amplification and Linn's proprietary Katalyst DAC. As shown, the Selekt DSM retails for AU$13,995 with lower priced options being available minus DAC and/or amplification. The patiently obliging Ng switched between Exakt on/off in order to demonstrate the prowess of this phase and time digital correction system. Either way (but with the Exakt sound being superior in terms of ambience retrieval and micro-detail), the Selekt DSM drove the Bowers & Wilkins 804 D3 effortlessly with punch and power aplenty. www.advanceaudio.com.au www.tivolihifi.com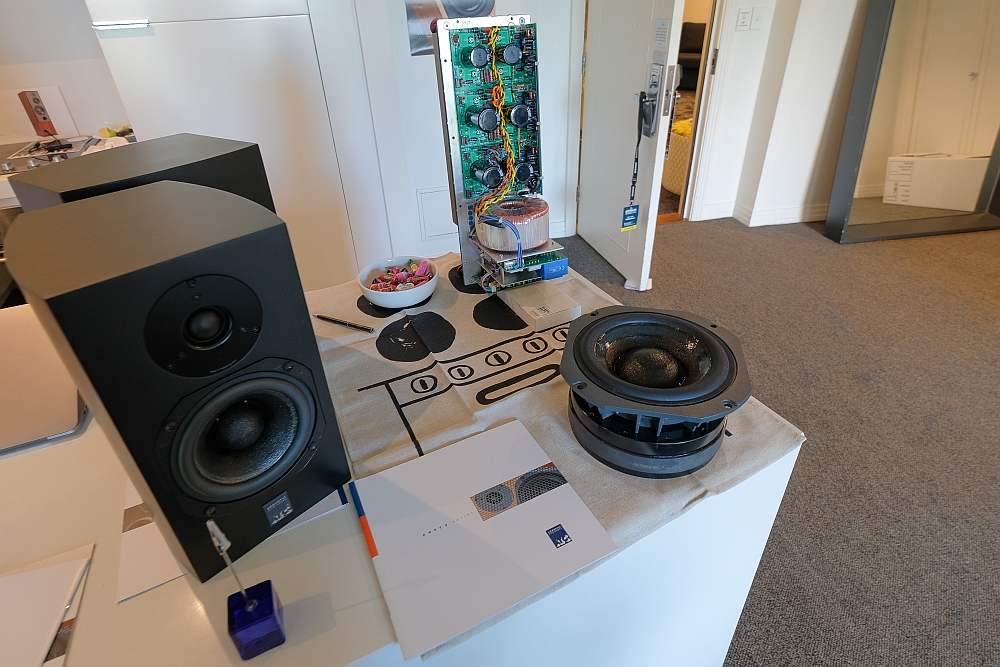 With the original design concepts emanating from Australia, the now very British ATC speakers feature what are among the very best drivers in the business. Shown here are an OTT mid-bass driver and a power module with large toroidal as applied in the company's active speaker models. www.cda-proav.com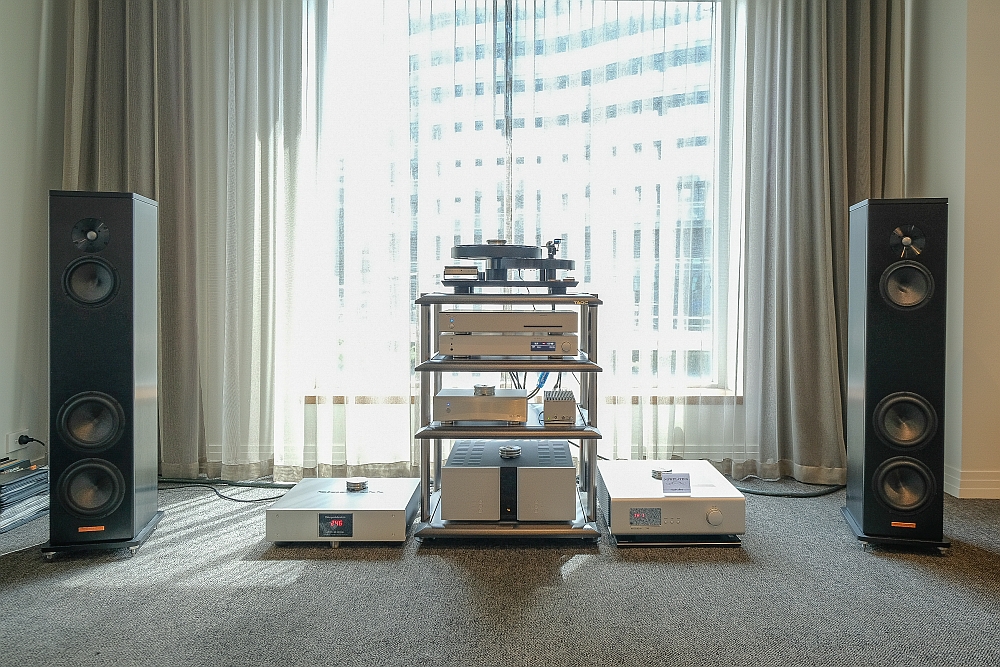 Another important debut came via the spanking all-high-grade-aluminium Magico A3 (AU$15,000). The Sound Gallery's affable John Ong played wisely-chosen music which served to highlight the highly dynamic and resolving nature of these speakers and overall system. Also featured were AMG Gyro turntable (AU$15,500), DS Audio cartridge with dedicated phono stage (AU$7800), soulution 330 (AU$25,000) and Vitus RI-101 (AU$22,000 – our review here) integrated amplifiers with AC conditioned via Gigawatts' PC-3 SE EVO+ (AU$8500). www.absolutehiend.com www.soundgallery.com.au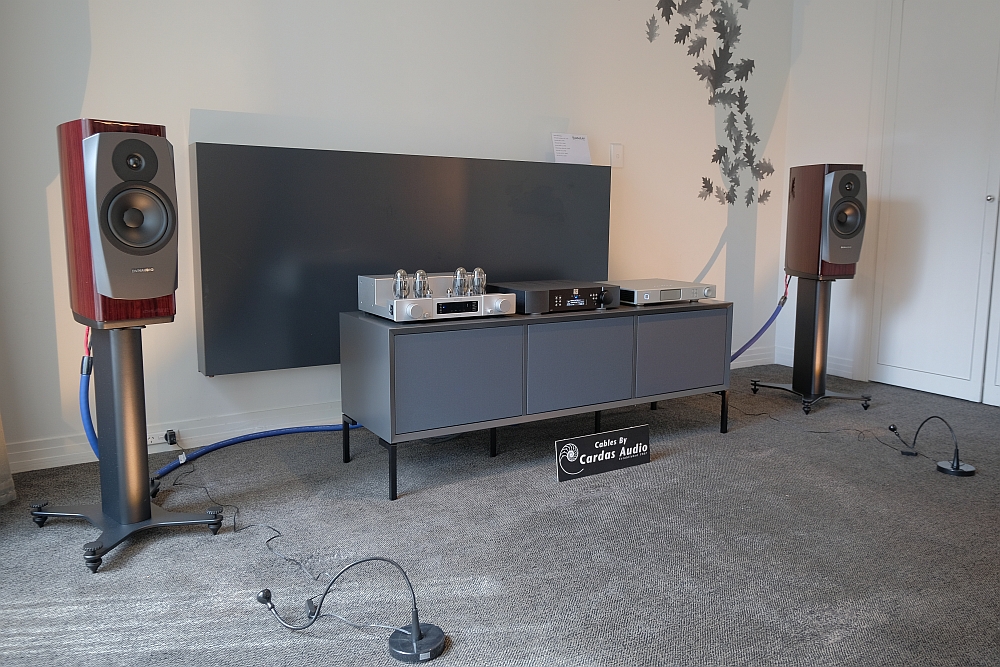 In yet another first for Australia, the new Dynaudio Confidence 20 with its integral dedicated stand (slated to reach our shores Q2 2019 so no firm pricing available) was sounding much, much bigger than its size would imply and, at least to this writer, it was reminiscent of the excellence of the extraordinary Dynaudio Contour standmounts of the late 1990s. Driving power was via Octave V80SE valve integrated (AU$17,999) mated to Moon's 390D network player/preamplifier (AU$7999) all hooked up via Cardas cable. www.busisoft.com.au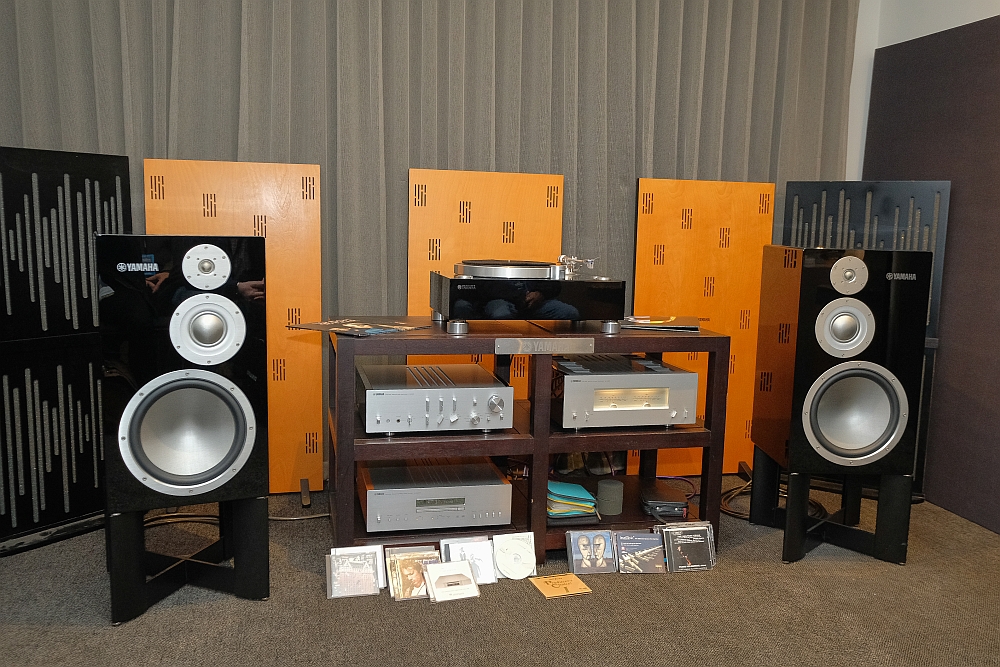 Yamaha was out in force. Three rooms starting with a simple setup downstairs featuring Soavo one of my favourite small floorstanders. In the main arena however, a real treat: a Yamaha vintage system featuring the classic GT-2000 turntable, C-4 preamp with MX-1000 power amplifier driving ahead-of-their-time NS-1000 speakers. Sonics were excellent with oodles of the trademark resolution, detail and speed of attack these components are prized for. An adjacent room juxtaposed this iconic system with…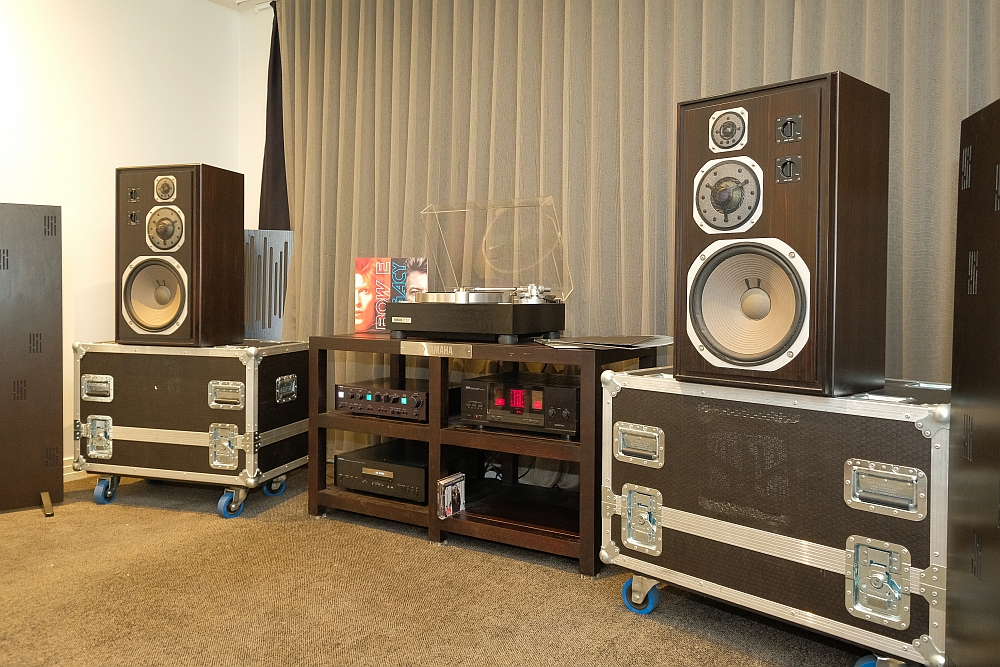 … The pure gorgeousness of the latest GT-5000 turntable, C-5000 preamplifier and M-5000 power amplifier (AU$12,999 each) driving NS-5000 speakers (AU$19,999 including SPS-5000 stands, our review here and Editor's follow-up review here). While the classic items above were surprisingly good (despite their vintage they would challenge many modern systems), the new 5000 series components surpassed it in most areas, most notably in terms of refinement and bass punch and depth. www.yamahamusic.com.au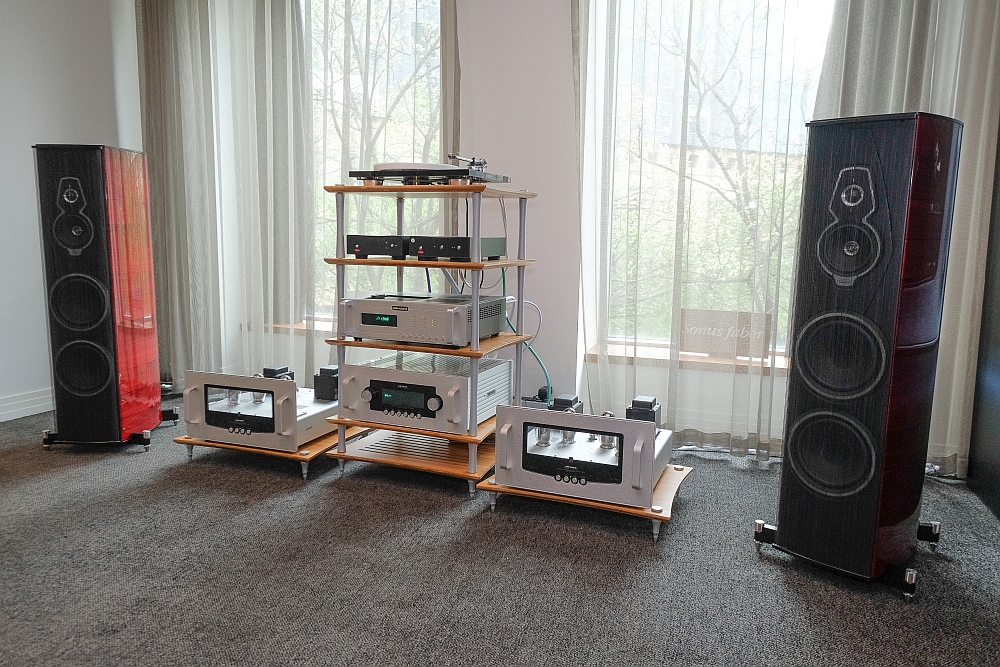 In a choice of three front-end flavours via a Rega turntable, Aria phono stage (AU$1799), DAC-R DAC (AU$1299) and Audio Research CD-6 CD player (AU$13,995), the Synergy Audio exhibit also showed Audio Research Ref 6 preamplifier while debuting the Reference 160M monoblock amps (AU$TBA) in their stunning see-through beauty. Via Sonus faber Amati Tradition speakers the sound was fluid and powerful. www.synergyaudio.com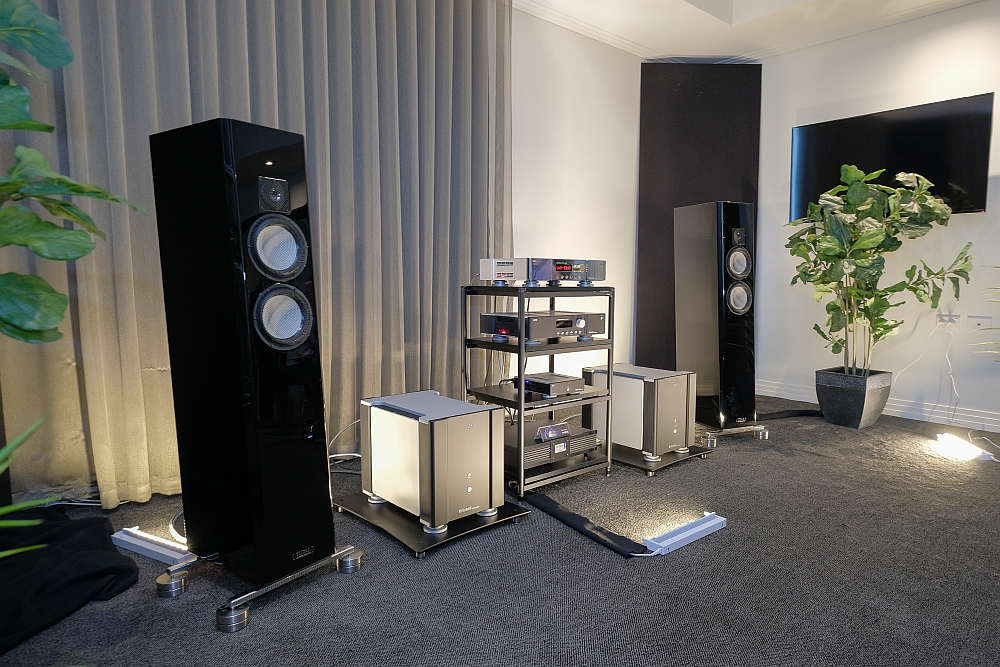 In what may take the best sound of the show, the Brian Zolner and Deborah Sloss-presented room featured a full suite of Bricasti electronics driving Zolner's preferred (understandably) Tidal Piano Cera speakers. On passive display was the M5 Media player (AU$3475), however, the signal flow was sourced from Bricasti's M21 DAC (AU$23,185) which directly fed the M28 monoblock amplifiers (AU$21,735 each). This was full-bodied, textured, tonally beautiful sound with powerful dynamic expression. www.studioconnections.com.au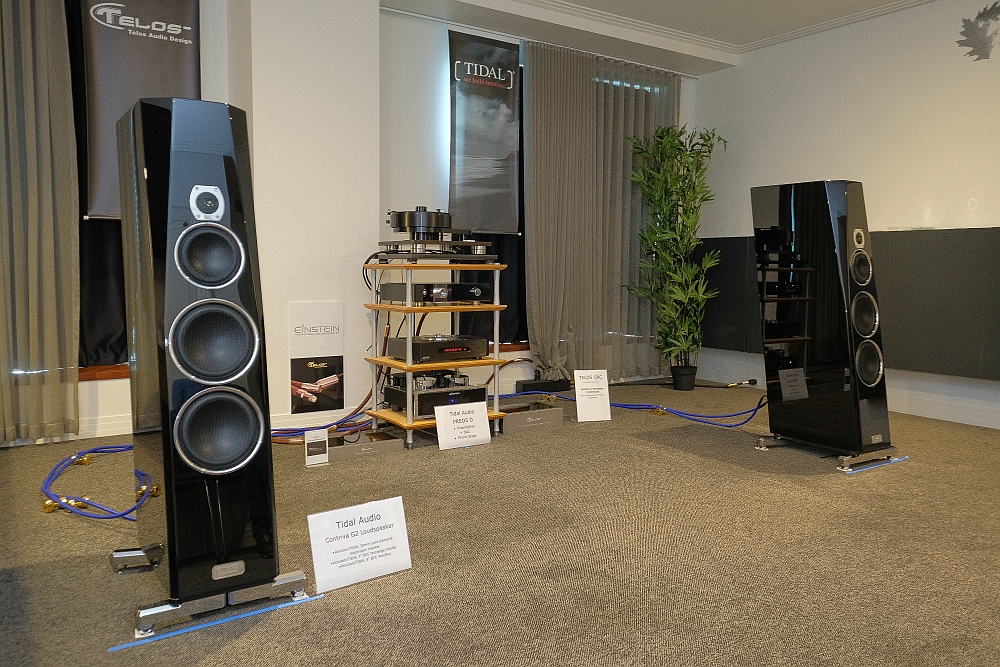 A Tidal Audio Contriva G2 made a strong visual impression (and an Australian first appearance) driven via Einstein's 'The Power Amp' power amplifier (AU$29,500) fed by Tidal Audio's own Preos D preamplifier fitted with DAC module. Telos Audio Design's QRC (AU$18,000) provided the 'Quantum Resonator Conditioner' AC massaging and demagnetising. A top-flight system with lots of promise. www.recordclean.com.au www.audioheaven.com.au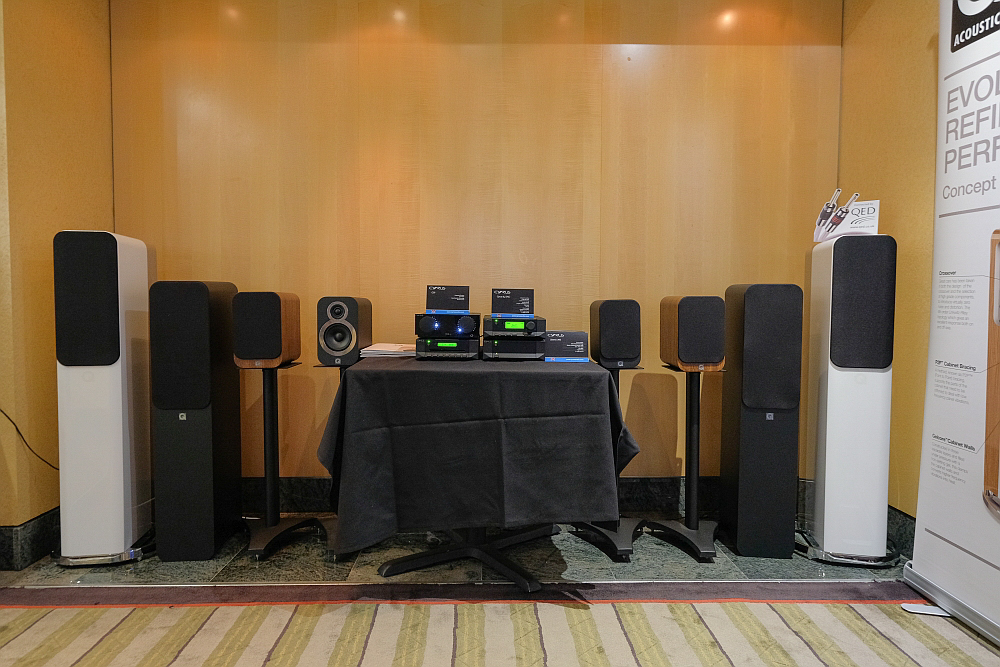 Back downstairs after a coffee break, I swung by a large space where I was greeted by a line-up of Sonoro DAB radios and Loewe-based AV systems. Among the Elipson and M&K Sound gear also displayed, I came upon an array of high value Q Acoustics speakers. Big sound, if not the ultimate in refinement, came from the beautifully-finished 3050i (AU$1399) speakers which enjoyed trickled down technology from the flagship Concept 500 (AU$6299). They were aptly driven by a Cyrus 1 integrated (AU$1199). Also making an Australian debut was Cyrus One HD integrated amplifier (AU$1599) with built-in DAC, aptX Bluetooth capability, MM phono stage and more. www.indimports.com
Part 2 continues tomorrow…
…Edgar Kramer
Editor-in-Chief
This email address is being protected from spambots. You need JavaScript enabled to view it.