It wasn't pro audio vs home audio so much as new school meets the old, as I pushed through the throng enjoying a live performance at the entrance to the legendary Studios 301 with my silver hair (thanks Brad Serhan) and my work suit. "It's not a bust, where's Studio 7?" I asked around until a young sound engineer who'd popped out for beer overheard me and escorted me down a winding corridor to the six figure, 16.27 m² production suite where, on 27 September last, Bill McLean from McLean's Smarter Home Entertainment was demonstrating the Dutch & Dutch 8c studio monitors to a hard core bunch of pro sound engineers. "You just gotta hear these speakers" the young engineer said as he handed me a Young Henrys and ushered me into the crowded room.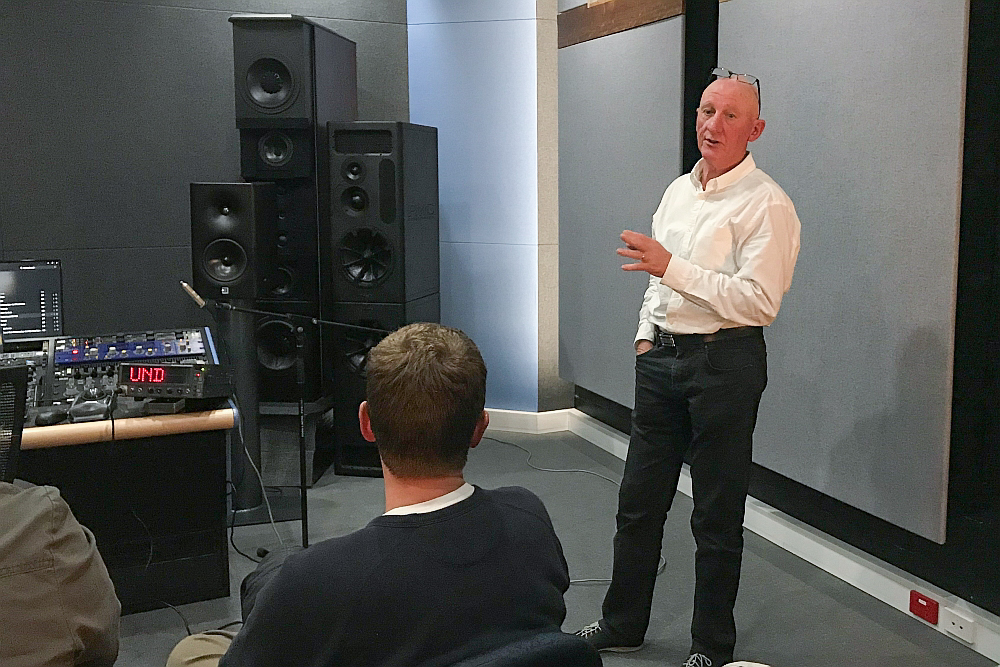 The audio engineer professionals at Studios 301 listening intently to presenter Bill McLean
Studios 301 is the largest and oldest recording, mastering and production facility in the southern hemisphere. In 2016, it celebrated its 90th birthday, having been acquired and relocated the year before by the Abbey Road Institute. They say that it's easier to document those who haven't recorded here rather than those who have. Over the years, Studios 301 have hosted, amongst others, Dylan, Bowie, Prince, Springsteen, I vaguely recall The Clash when they toured in 1981, as well as most of Australia's biggest names. As I walked down that long corridor of the new complex, I spied photos and platinum records by Kanye West and Lady Gaga. I did not see where Justin Bieber tagged a studio wall – and later apologised.
Dutch & Dutch (D & D) – Dutch designed and Dutch manufactured – has quickly made a name for itself in the pro audio field with its new approaches to age old problems associated with conventional box loudspeakers. According to D & D, "completely accurate music reproduction requires more than a thoroughly optimised speaker, it requires a speaker that works with the acoustics of the listening room", that adapts to any listening room, no matter how difficult that room may be.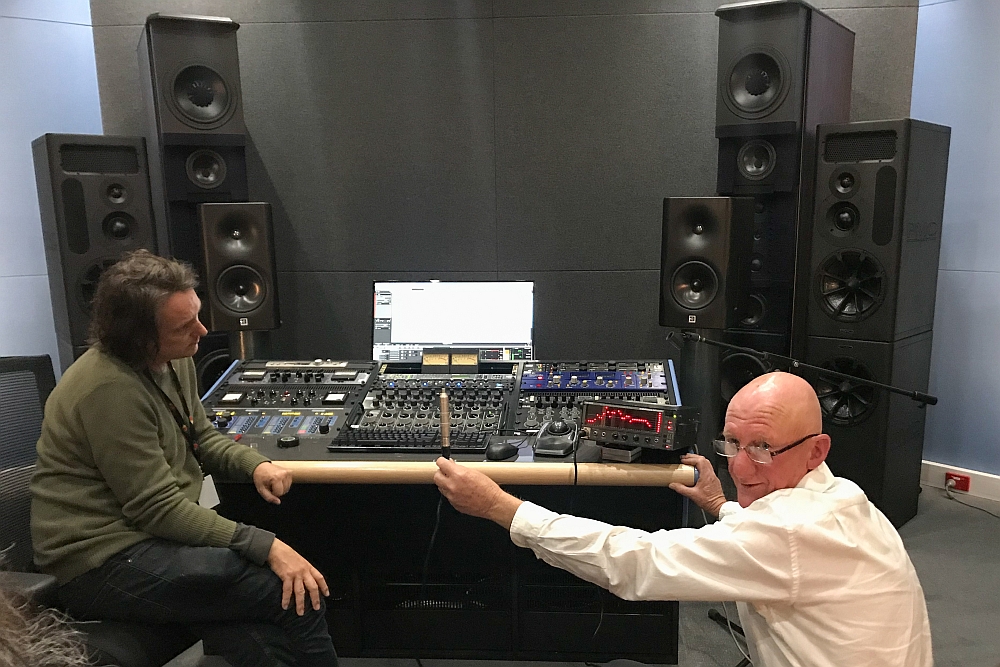 Bill McLean takes measurements to fine tune the Dutch & Dutch 8c speakers
The D & D 8c (8 for 8 inch, c for cardioid) is a fully active 3-way standmount with on board digital signal processing via a web-based app which provides for easy system optimisation and also software updates. The 8cs combine a proprietary waveguide tweeter with an acoustic cardioid midrange, boundary-coupled bass drivers and active room matching for any room. Connectivity is generous. The 8c accepts analogue (XLR) inputs as well as AES/EBU, S/PDIF and RJ45 inputs. The rear-mounted dual bass drivers deserve special mention here. As D & D designer, Martijn Mensink posted on diyAudio.com in 2017:
Inspired by the works of Roy Allison for Acoustic Research I came up with the idea to place subwoofers on the back of the enclosure and thus close to the front wall. The wall functions as a springboard for the bass, so the speaker and wall basically become one system and their radiation pattern is a hemisphere. Therefore the directivity index in the bass is very similar to the directivity at higher frequencies, which ensures the 8c has a neutral tonal balance in both small and very large rooms.
For more detailed technical and other information on this forward-looking speaker, check out the McLean's Smarter Home Entertainment website (details below).
Bill McLean began the presentation by discussing the perennial problem of room speaker interactions from a home audio perspective and why, as a home audio specialist, he was attracted to the D & D approach. A Q & A followed on the 8c's unique technical features and then it was time to get back to playing music, from the engineers' direct masters no less.
Sound engineers tend to rely on known references for good reason and Studio 7 boasts some serious reference kit – speakers from Australia's Duntech Audio, PMC and Amphion with amplification from Pass Labs and Bryston. After a period, one engineer voiced concerns about the bass response from the relatively diminutive 8c so Bill got out his trusty pink noise frequency generator to explore the issue. It was decided to revert to the PMC reference and many were surprised to learn that the big speaker only went down to 50Hz in the pro-designed anechoic room. The 8c's DSP was readily fine-tuned and wow, superior deep, powerful 30Hz bass from the 8c. Bill was smiling now!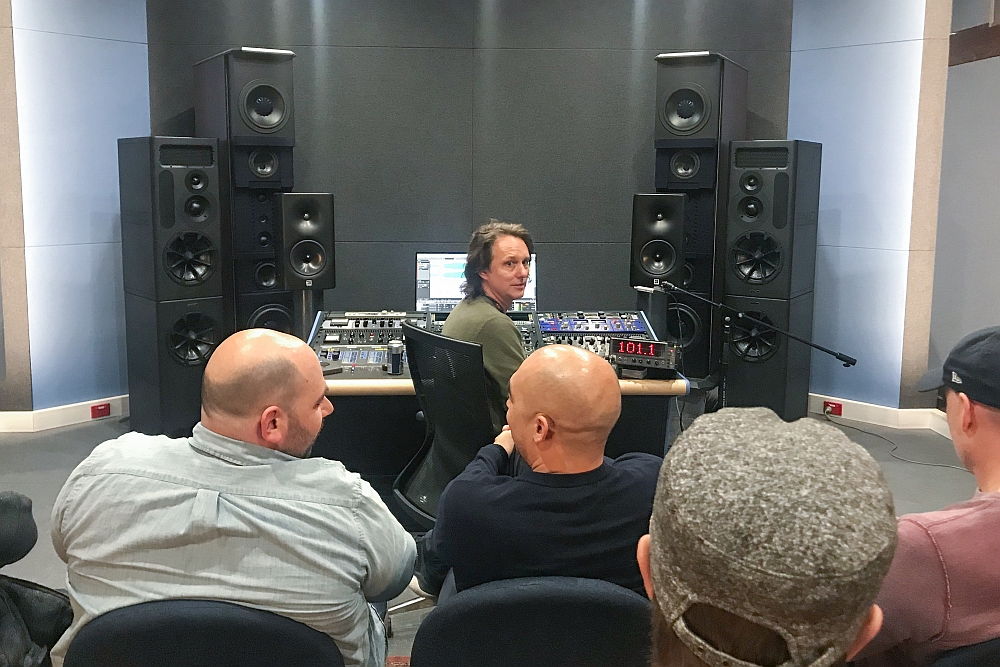 Mastering Engineer Ben Feggans at the main chair
As, one by one, the engineers took turns at the controls, I noticed how infrequently they touched the EQ settings. I also noticed how, except to get more Young Henrys, none left the session for long, listening with growing involvement late into the night. The sound was neutral, highly resolving but never clinical or dry. There was little sense of digital signature or latency. Micro detail was never at the expense of the highly musical whole. It was easy to listen deep into the mix, to isolate each element in that mix but without artificial deconstruction of those constituent parts. The 8c is very fast, and particularly linear across a very wide audio band. It gets notes and beats. The phantom centre was 3D holographic and the staging was wide and impressively tall for a speaker that was apparently designed 10m below sea level.
Conclusion
Bill McLean has a good ear for speakers, championing Magnepan and Devore, in particular. Just as Bill predicted, the D&D 8c is a great speaker with enormous potential for home audio. It was also great fun to relive our youth and "hang out with the crowd from the other side of our passion".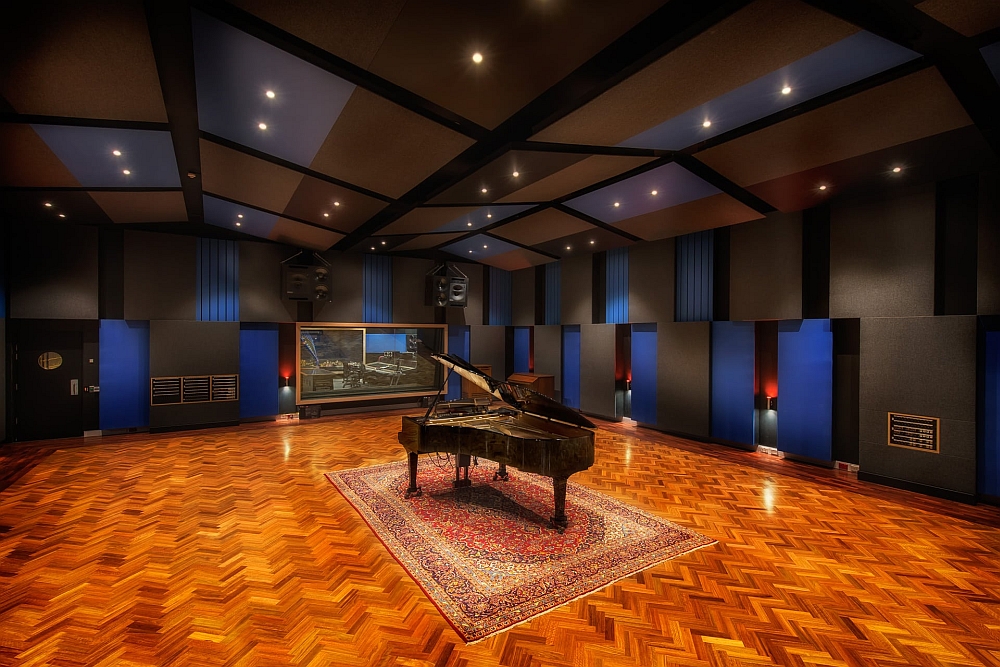 I'd like to thank Bill McLean for the privilege and Ben Feggans of Studios 301 for rounding up the tribe, the room… and the beer. It was a magical evening with a magical new speaker.
…Peter Katsoolis
www.soundstageaustralia.com
Australian Distributor: McLean's Smarter Home Entertainment
+61 1300 995 448
www.mcleans.info
Dutch & Dutch
+31 10 737 0863
www.dutchdutch.com