No small speaker system extant has either the power capacity, inherent features list, ultra-cool design aesthetic and overall performance potential as Devialet's high-tech Phantom speaker. Now, the company ups the stakes with a new Phantom Elevate range of upgraded units.
The Phantom Elevate line features three models starting with the entry-level Phantom White (also known as simply 'Phantom') and continuing on to Silver and finally the range-topping Phantom Gold. Each model ups the ante with added power capabilities (via firmware upgrade for existing Phantom owners, through the Spark app), with the White being capable of 1200 watts of peak power (up from the non-upgraded model's 750 watts), Silver's capacity being 3000 watts and the flagship Gold a massive 4500 watts of peak power.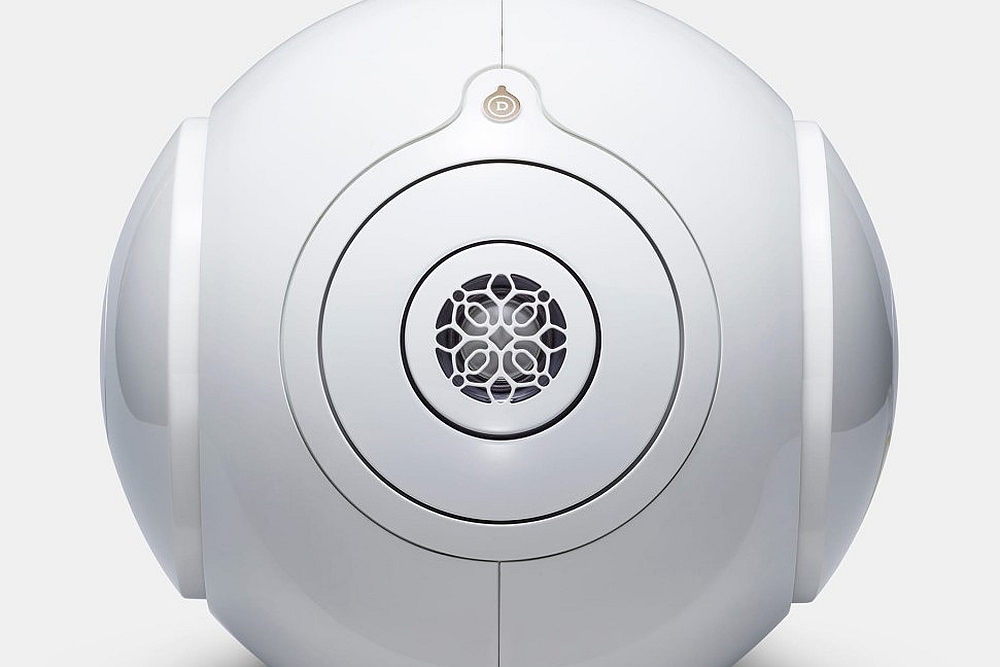 Of course, the laws-of-physics-defying Phantom now sounds more effortless and somewhat better balanced – we testify to this based on the excellent demonstrations at the Melbourne International Hi-Fi Show – where the speaker's beautiful yet relatively diminutive form now further belies its output powers. The in-built electronics and Class-A/Class-D hybrid amplification (ADH2) not only extend the peak power as described above, but also increase the Phantom's frequency response to an unprecedented (for a speaker of this size) 16Hz in the low-end and 25kHz at the top-end while being capable of 101dB of SPLs at 1m output. The Phantom Silver extends the SPL envelope to 105dB while Phantom Gold manages an outstanding 108dB and takes the low-end response to an extraordinary 14Hz (as specified by Devialet). Of course, Devialet's superb features list is still available, with the company's SAM, ADH2 and other technologies remaining on-board.
"Devialet has turned the world of audio on its head once again," states Interdyn Director Sam Encel, "Phantom now sounds more impressive than ever, and the brand has further cemented themselves as one of the leading innovators in audio tech."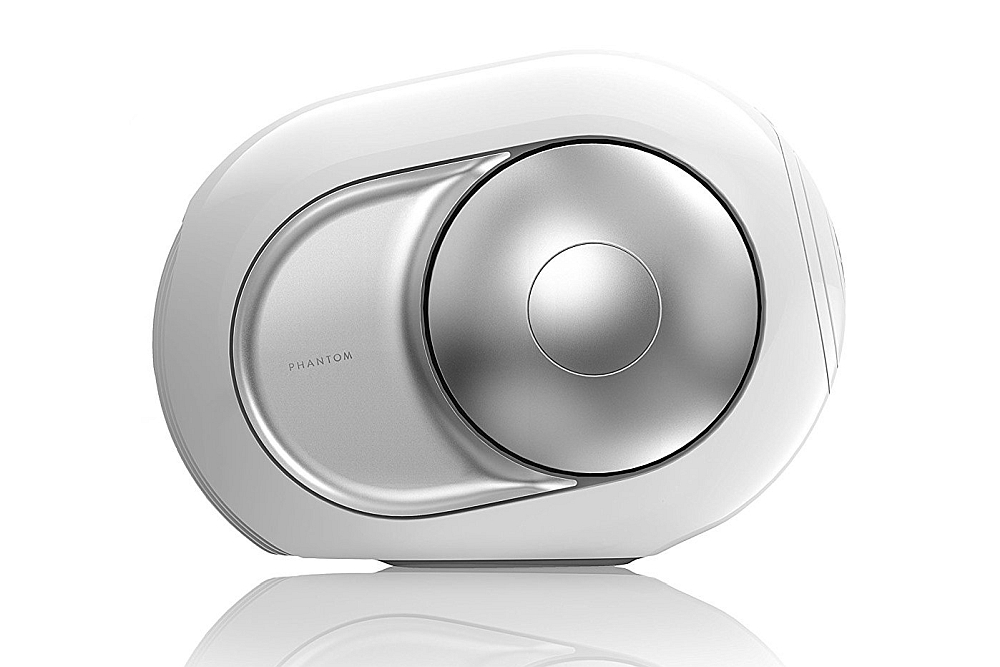 Despite the increased performance and technical parameters, Interdyn has managed a price reduction with the Devialet Phantom White now retailing for AU$2690 (down from AU$2990) while Phantom Silver is priced at AU$3590. The range tops out with the Phantom Gold retailing in Australia for AU$4690. A complimentary three-month Tidal subscription is also available with your Phantom purchase.
A new stand is also now available in the 'Treepod' which is a tripod-style stand packaged (for a limited time) with the Phantom White at AU$2890. The Treepod is normally priced at AU$499 while the original – and rather gorgeous – single column stand is available in two versions at AU$599 and AU$699.
Australian Distributor: Interdyn
+61 3 9426 3600
www.interdyn.com.au
Price: From AU$2690 to AU$4690