Estelon's new Aura loudspeakers are not only a visual refinement of the company's signature aesthetic, but the design also promises enhanced room-coupling capabilities.
The Aura loudspeakers are, without a shadow of a doubt, among the most elegant designs in the high-end space. But under the skin, Estelon engineers, led by Alfred Vassilkov, have developed a number of strategies to endow the design with features promising exceptional sound performance.
For starters, the Aura is a 3-way passive sealed box design. A sealed enclosure has the potential to offer uncoloured, fast transient low frequencies. In order to further enhance the bass registers, Estelon has positioned a Faital 250 mm (10 inch) down-firing bass driver at the base of the speaker. Faital is renowned for making high-end Pro audio drivers as well as highly regarded consumer transducer components.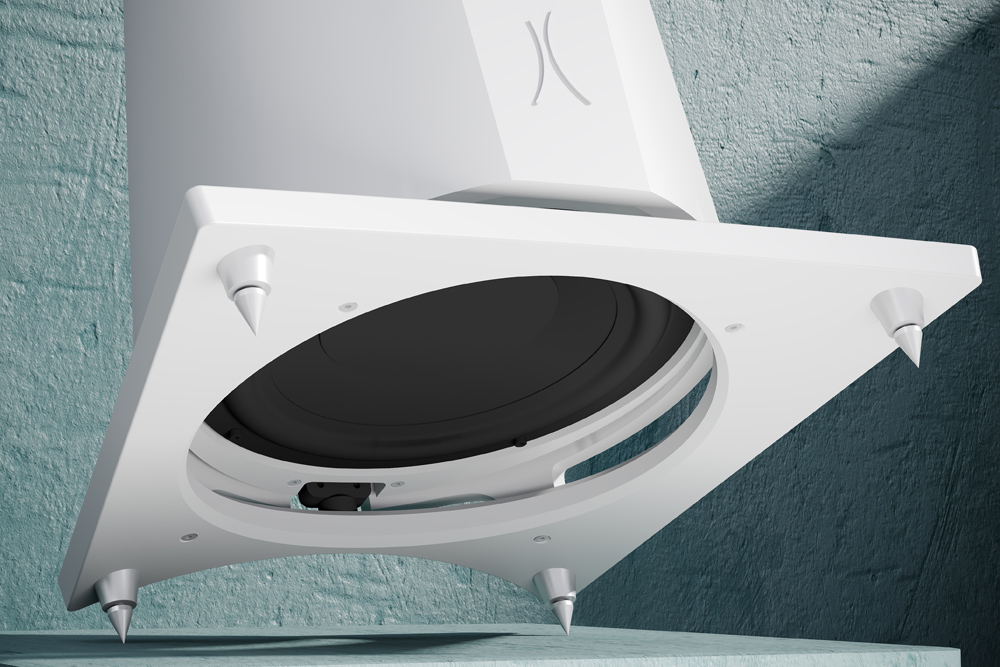 The cabinet proper is raised above the arched plinth (featuring heavy duty spikes) in order to provide travel and air pressure clearance for the woofer driver. The Aura's shape towards the lower half of the enclosure actually provides a form of natural low-pass filter, with Estelon stating the speaker's architecture eliminates the woofer's output above the 80 Hz point.
Said cabinet is constructed from a proprietary thermoformed mineral-filled composite material which provides excellent stiffness, controlled internal damping, overall low resonant properties and is able to be shaped in the trademark Estelon design language. Internally, there are multiple chambers which provide optimum driver coupling as well as forming part of the cabinet's bracing scheme.
The down-firing woofer is supported by an MTM driver configuration. The Scan-Speak 26 mm (1 inch) tweeter features a textile dome, a symmetrical drive motor system and an elliptical waveguide aimed at providing optimum dispersion properties. The waveguide has been custom designed to match the specific tweeter in use.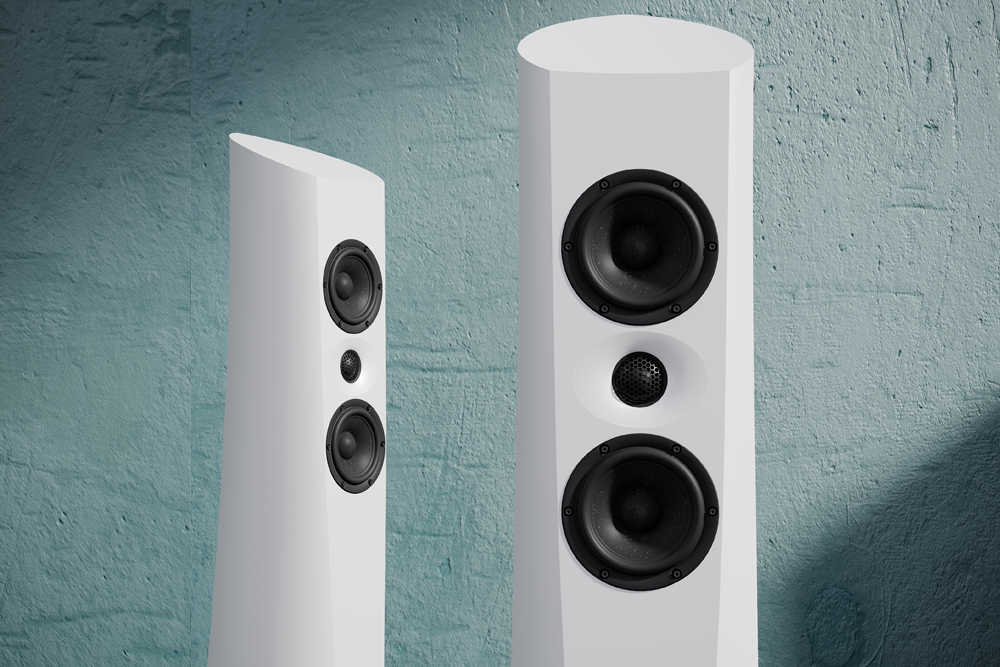 The twin midrange drivers are from specialist SB Acoustics. They are high-end 'Satori' 165 mm (6.5 inch) drivers featuring 'Egyptian Papyrus' cones, vented cast aluminium chassis basket, soft and dampened rubber roll surround for fast transient response, large magnet systems and silver lead wiring. The main wiring loom from drivers to crossover are via the highly regarded Kubala Sosna cables. Binding posts are by Cardas.
The Aura's frequency response as stated by Estelon is from 35 Hz to 25 kHz (no parameters provided) while the sensitivity is quoted as 90dB at 2.83 Volts. Aura has a nominal impedance of 4 ohms with a minimum impedance of 2 ohms at 58 Hz. Power rating is said to be 200 watts.
Alfred Vassilkov told SoundStage! Australia, "Through Estelon's advanced and innovative engineering concepts, the Aura loudspeakers form a synergy with the room and its acoustics to re-create an emotionally involving listening experience that exposes the soundstage and musical details of the recording, as it was meant to be heard."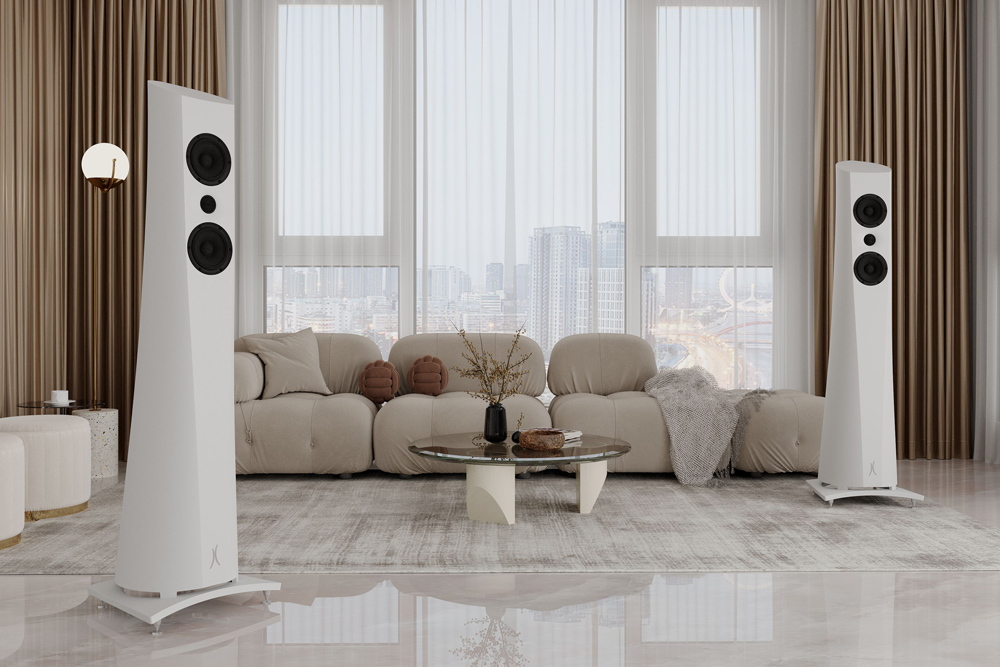 The Estelon Aura loudspeakers are distributed in Australia via Advance Audio and can be auditioned at an Australia-wide specialist audio dealer network. Arrival on our shores is expected to be around May 2023.
Estelon Aura Loudspeakers
Price: AU$27,500
Australian Distributor: Advance Audio Australia
+61 2 9561 0799
www.advanceaudio.com.au