Rolling-on from a spate of releases, Rotel now announces the new S14 Integrated Network Streamer, a one-box digital and amplification solution.
Rotel's new S14 Integrated Network Streamer presents an all-in-one component solution for streaming, digital-to-analogue conversion and in-built high-power amplification. The S14 Integrated Network Streamer's on-board digital-to-analogue converter hails from ESS Technology's highly regarded 32-bit Sabre line as used in some of the best standalone DACs.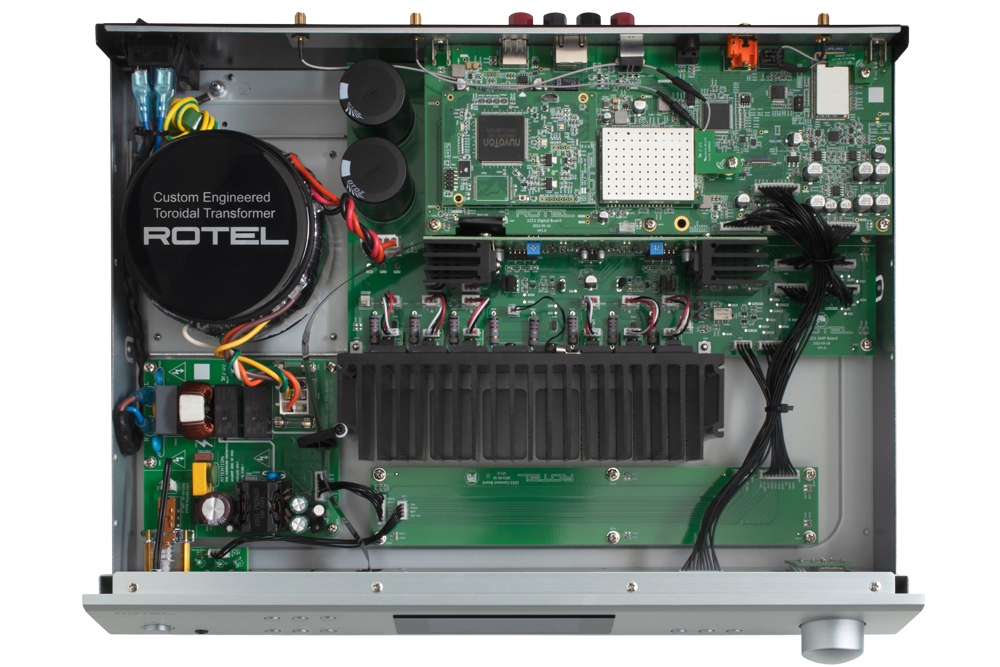 The digital inputs offered include S/PDIF coaxial RCA, Toslink optical in conjunction with a USB-B audio port. External storage devices can be connected via a USB-A port. An RJ45 ethernet port provides network compatibility (as the component name implies). The S14 supports a variety of streaming services such as Spotify, Tidal, Qobuz, Internet Radio and, of course, podcasts. The S14 is Roon Ready. Further streaming opportunities are provided via AirPlay and high quality aptX HD Bluetooth capabilities.
The S14 also includes a stereo line input via RCA and a Pre-Out for connection to external power amplification. A single RCA is provided for direct connectivity to subwoofer-supported systems. Good quality five-way binding posts provide high-current output to loudspeaker systems. The S14's on-board Class-A/B amplification is rated at 150 watts RMS into 4 ohms. There's also an in-built headphone amplifier circuit with a front panel 6.5 jack socket.
Interdyn's Marketing spokesperson Angus Davies told SoundStage! Australia, "Interdyn and Rotel are very proud to introduce the new S14 Integrated Network Streamer, offering discerning listeners a high-performance product to access and enjoy online music with ease. This brand new model delivers the family-owned audio company's promise of quality, value, and performance, bringing music to life without compromise."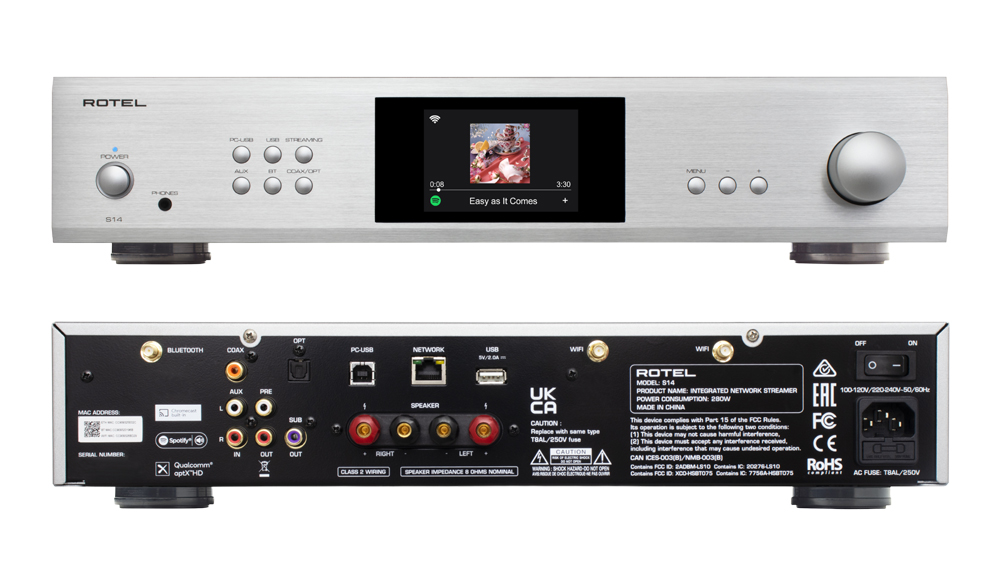 The new Rotel S14 Integrated Network Streamer is available in silver and black and can be purchased from distributor Interdyn's established Australia-wide specialist audio dealer network.
Rotel S14 Integrated Network Streamer
Price: AU$3299
Australian Distributor: Interdyn
+61 3 9426 3600
www.interdyn.com.au